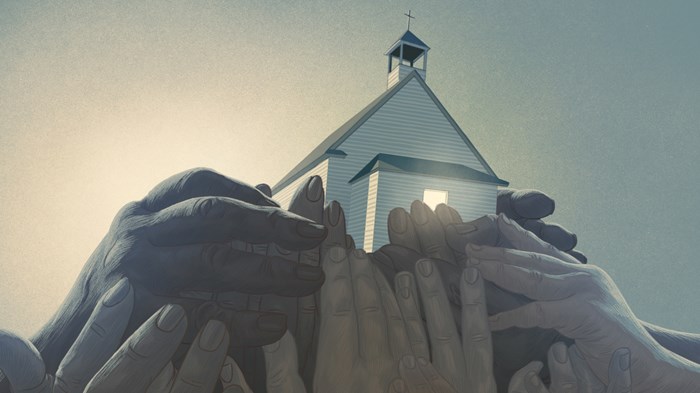 Image: Illustration by Michael Marsicano
On Sunday mornings, Caleb Fugate drives down a road in Pennsylvania's rolling hills 70 miles northeast of Pittsburgh, past old houses on roomy plots of land, and parks in the gravel lot behind Diamondville United Methodist Church. The small, white building would resemble a single-room schoolhouse from the front if not for the giant Methodist logo—the cross and flame—beside the red door.
He officiates the 9 a.m. service and budgets 30 minutes to visit with members afterward. Then, it's back in the car to drive 3 miles into town for the 11 a.m. service at Clymer First United Methodist Church, just a few blocks from a small strip of restaurants and local businesses in downtown Clymer.
The two churches are located in towns with a combined population of fewer than 1,500 people. By lunchtime, Fugate has preached to no more than 60 people, most of them elderly. During the week, he sees a younger crowd; he also runs the Methodist campus ministry at the nearby Indiana University ...
1