55:11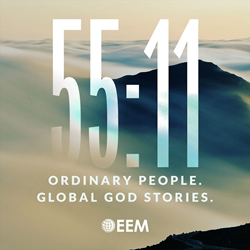 Every story shared on EEM's 55:11 podcast is a living example of Isaiah 55:11. Hosts Dirk Smith, Payton Armstrong, and Brooke Kehl share inspiring stories of God's power moving globally in the lives of ordinary people. EEM publishes, prints, and distributes Bibles and Bible-based materials in 30+ nations and in 20+ languages. Free to all.
Learn More: http://bit.ly/3lNrAEO
* * *
Beyond Ordinary Women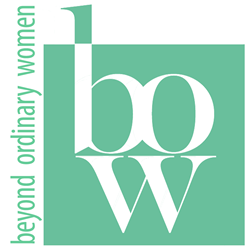 Christian women, do you long to enhance your leadership skills, gain discernment in church issues, and grow in Christlikeness? BOW's episodes feature guests with years of ministry experience. Whatever your calling—influencing those around you, mentoring, or leading a small group or entire ministry—our podcast is designed with you in mind
Learn More: http://bit.ly/3npQkDf
* * *
Compelled Podcast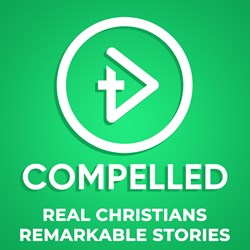 Compelled uses gripping, immersive storytelling to celebrate the powerful ways God is transforming Christians around the world.

Listen to missionaries, addicts, martyrs, and more who have seen Jesus at work in unbelievable ways.
Learn More: http://bit.ly/3zh4OYR
* * *
Discovery Mountain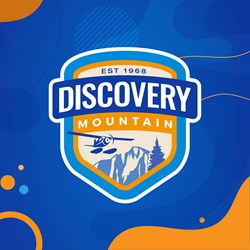 Help your kids to fall in love with the Bible! Take an audio adventure with Discovery Mountain. Each season is packed with true-to-life stories that exercise listeners' faith and draw them closer to Jesus, all without being tethered to a screen! Visit DiscoveryMountain.com/CT for episodes the whole family will enjoy—free and on demand.
Learn More: http://bit.ly/3M1SZNW
* * *
Grace Enough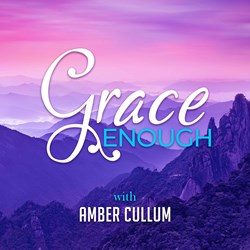 Grace Enough is a weekly podcast where Amber and a special guest delve into challenging faith questions and the unwavering grace of God. Listen to inspiring stories of individuals on their journey towards God's kingdom here on earth, just as it is in Heaven.
Learn More: http://bit.ly/3lPjo6X
* * *
Let's Read the Gospels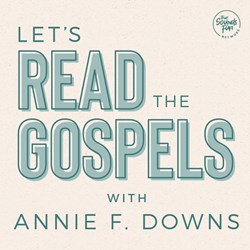 Let's Read the Gospel with Annie F. Downs is a daily podcast where Annie guides listeners through a monthly reading of the Gospels–the books of Matthew, Mark, Luke, and John. With a different version and order each month, this podcast invites you into an immersive, fresh approach to spending time in the story of Jesus.
Learn More: http://bit.ly/3zi4wBe
* * *
The Living Church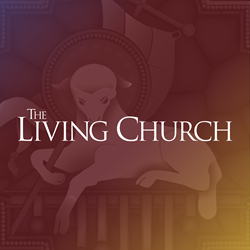 Join pastors, artists, writers, and theologians in exploring faith, leadership, the arts, and other timely topics—all to equip and encourage leaders in the Episcopal Church, Anglican Communion, and beyond. A little evangelical. A little Catholic. A lot Anglican. Listen in.
Learn More: http://bit.ly/3JT5Xeg
* * *
That Sounds Fun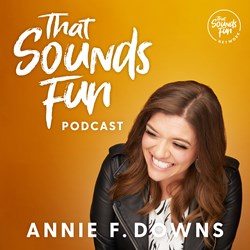 That Sounds Fun is hosted by New York Times Bestselling author Annie F. Downs, featuring conversations with guests like Bob Goff, Lauren Daigle, and Tim Tebow. If sitting down for coffee to talk books, faith, music, relationships, and more with old (and new) friends sounds like fun to you, listen in on Mondays and Thursdays!
Learn More: http://bit.ly/3TVc06n
* * *
The Table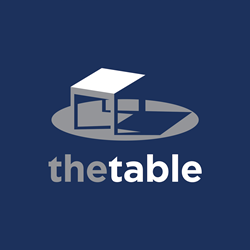 The Table is a weekly podcast on topics related to God, Christianity, and cultural engagement brought to you by The Hendricks Center at Dallas Theological Seminary. The show features a variety of expert guests and is hosted by Dr. Darrell Bock, Bill Hendricks, Kymberli Cook, Kasey Olander, and Milyce Pipkin.
Learn More: http://bit.ly/3KjgsZK
* * *
Things You Won't Hear On Sunday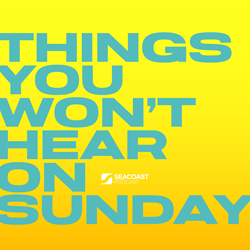 From Seacoast Pastors getting real about mental illness and being overweight to Christian celebrities talking about ego, here's life stories of pain, miracles, and family. This is a podcast that represents the heart of Seacoast Church and the things we don't have time to talk about on Sundays.
Learn More: https://bit.ly/42Rh0gp
* * *
Truce Podcast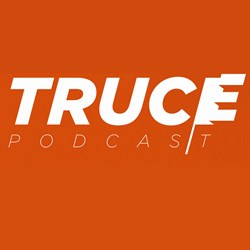 Truce is a history podcast for people intimidated by history shows. Truce explores how we got here and how we can do better, from pyramid schemes to the origins of Christian fundamentalism. Podcast Magazine called Truce, "reminiscent of Malcolm Gladwell."
Learn More: http://bit.ly/3KidPax
* * *
United? We Pray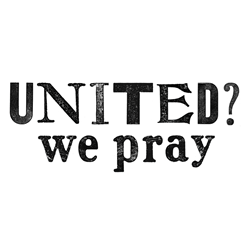 United? We Pray is a ministry devoted to praying and thinking about racial strife—especially between Christians. We want to encourage Christians amid the strife to rely upon God in prayer. So our prayers can be informed, we strive to learn and teach Biblically about race, racism, and its effects.
Learn More: http://bit.ly/3GpjnxJ
* * *