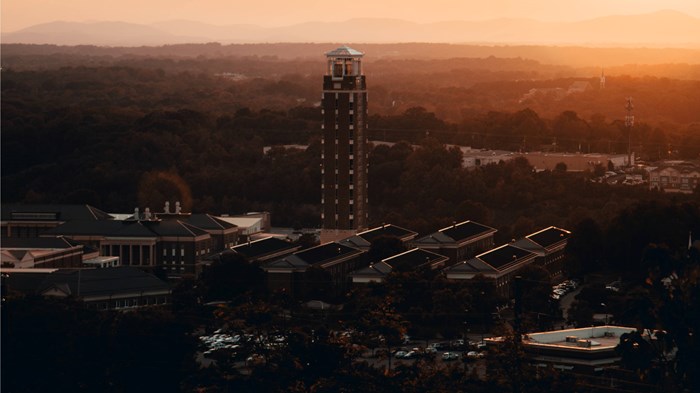 Four months after Liberty University filed a motion to dismiss a whistleblower's lawsuit, the former dean suing the school amended his complaint with more detail about the alleged fraud he reported to authorities. He alleges that the school offered payouts to third parties and concealed the use of university funding for business expenses.
According to the suit, John Markley made "repeated good faith reports of disturbing violations" of state and federal law at Liberty, only to be terminated from his role as administrative dean for academic operations in June 2022.
"Dr. Markley's position provided an eye-opening perspective on the inner workings of a multi-billion-dollar enterprise that operated to maximize profits without ethics and at the expense of truth and those willing to fight for it, and to the detriment of the students, and professors," the lawsuit says.
The university maintains that Markley was let go as part of a reorganization and that his allegations are without merit.
Markley's original suit lists 15 "improper activities" he said he raised concerns about, including potentially fraudulent management of Liberty charitable organizations and corporate subsidies, the intentional misrepresentation of acceptance rates and enrollment numbers for financial gain, and a compensation scheme for LU business executives.
In a public statement obtained by CT, Strelka Employment Law—which represents Markley—said Liberty filed a demurrer to dismiss the case, arguing that Markley's allegations "were not sufficiently specific." The Lynchburg Circuit Court filed an order for Markley to amend his complaint.
The update, filed last Thursday, includes specific allegations about potentially fraudulent management of Liberty charitable organizations in the use of textbook sales, with Markley claiming various Liberty professors started nonprofit or not-for-profit enterprises to sell textbooks directly to Liberty.
According to Markley, this allowed professors to make money from required book sales without paying taxes on the sales or income. Markley also questioned "the academic quality and relevance of the textbooks pushed by professors in this manner," per the statement.
The updated complaint also details the widespread use of payouts by Liberty to third parties—dubbed "professional fees"—which Markley alleged provided special deals and kickbacks to "friends" of Liberty.
In one instance, Markley said he reported large transactions totaling $1 million "that had been suspiciously withdrawn from the Academic Affairs Budget in line with previous suspicious transactions."
Finally, Markley alleged various fraud to the public and the government regarding improperly classified workers, the misrepresentation of acceptance rates and enrollment numbers, and the submission of false academic data to the Department of Education.
"In Court, Mr. Markley's attorney Thomas Strelka cautioned that adding heighted allegations in a public document regarding Liberty University's wrongdoing would likely not be in Liberty University's best interest," the Strelka statement says. "Mr. Markley reported a multitude of illegal, unethical, and immoral activities on the part of Liberty University in the years, months, and weeks leading up to his termination."
Liberty said in a statement that Markley's claims "are still without merit" and that the school did not learn about his communication with a federal agency until several months after he left.
"During his time of employment at the university, Dr. Markley expressed his opinions on certain administrative matters. His opinions were taken seriously and addressed appropriately, even when unfounded," Liberty said, using the same language as in November. "While Liberty wished Dr. Markley well, we are confident that the university has treated him appropriately and look forward to vigorously defending against these unfounded claims."
In January, Liberty said it would file a point-by-point refutation of Markley's allegations, beginning with the fact that he was let go from the university as a result of an administrative reorganization.
Liberty included the same language in its statement last Tuesday.
"Liberty has already successfully challenged and dismissed the claims from the original complaint which were not legally sufficient," the statement said. "This case is still working its way through the appropriate, legal processes."
The amended complaint, at 15 pages, is double the length of the original lawsuit and provides more details to Markley's allegations, including timelines of each report. According to his filing, Markley began voicing concerns in 2018—a decade after he started working at the university and a year after he was given a full-time position. The lawsuit says Markley acted as a whistleblower until his termination.
The amended lawsuit alleges that his supervisor at the time of termination, Liberty provost Scott Hicks, "referred openly to Dr. Markley as a 'whistle blower' and referred to concerns Dr. Markley had over his contract as 'whistle blower stuff.'"
Erika Cole, an attorney who advises churches and faith-based organizations on legal matters, said the complaint demonstrates the importance of workplaces having clear whistleblower policies.
"Whistleblower policies really began in the for-profit arena, but we are now starting to see that these kinds of policies are absolutely essential in the nonprofit arena," said Cole, who serves as a senior editorial advisor for CT's Church Law and Tax. "Even in the Christian arena where we don't often think of it being most applicable."
Liberty does have a whistleblower policy, approved as of November 2021. The policy includes a list of "wrongful conduct" that can be reported under the policy, along with the process and procedures. "Individuals must not be subject to retaliation for Good Faith reporting of Wrongful Conduct," the policy reads.
Cole said it's crucial that employees know about any whistleblower policy, and that its purpose is part of an organization's culture.
"And ultimately, I always say it's not just about having a policy," she said. "It's about following a policy."
Nathan Salsbery, executive vice president and partner at the nonprofit consulting firm CapinCrouse, agrees. Best practices for whistleblower policies often use a hotline system monitored by an independent party that reports directly to the board, as "ultimate fiduciary responsibility rests with the board."
"As with any human institution, the fallenness of humanity is never fully eradicated even by the most effectively designed internal controls. But they can help minimize the damage," Salsbery said. "The primary lesson, and this holds true for every institution, is to ensure proper policies are in place, and to regularly train the board, executive leadership, and staff on such policies so they are effectively implemented and are part of a culture of integrity and good stewardship."
Neither Salsbery nor Cole commented directly on the specifics of Markley's case or complaints, but on best practices regarding whistleblowers.
Tim Lee, an evangelist who serves as Liberty's board chair, did not reply to a request for comment.
In addition to outlining various funding schemes, the amended complaint also alleges that Markley witnessed and reported attempts to obstruct Title IX and efforts to combat sexual assault at Liberty.
In July 2021, 12 women sued Liberty University for fostering an unsafe campus environment and mishandling Title IX complaints. Within months, 10 other Jane Does joined the lawsuit. Liberty settled the Jane Doe lawsuit in May 2022, announcing that it "had already undertaken various initiatives" to better protect women on campus. Advocates have called for an audit by an independent third party as the findings from the investigation commissioned by Liberty's board in 2020 into "all facets of Liberty University operations" were not disclosed publicly at its conclusion.
Former LU president Jerry Falwell Jr. resigned in August 2020, and the board commissioned an outside firm to investigate business operations during his presidency, "including but not limited to financial, real estate, and legal matters." The findings have not been made public.
Multiple stories by Politico reported on self-dealing at the multibillion-dollar university, such as construction and real estate projects going to family and friends of the Falwells. In March, two and a half years after Falwell's resignation, Liberty University named Dondi E. Costin as its new president.
Markley's lawsuit, which asks for $20 million in financial compensation and for reinstatement to his job, is similar to one filed in October 2021 by Scott Lamb, Liberty's former spokesman. Lamb alleged that he was fired for criticizing Liberty's response to sexual assault.
The school said that "played no role in his termination." Norman Moon, the district judge in the case, granted Liberty's dismissal motion in March 2022, citing a lack of "factual allegations." Lamb filed a counterclaim against Liberty last week.