China Tells Christians to Replace Images of Jesus with Communist President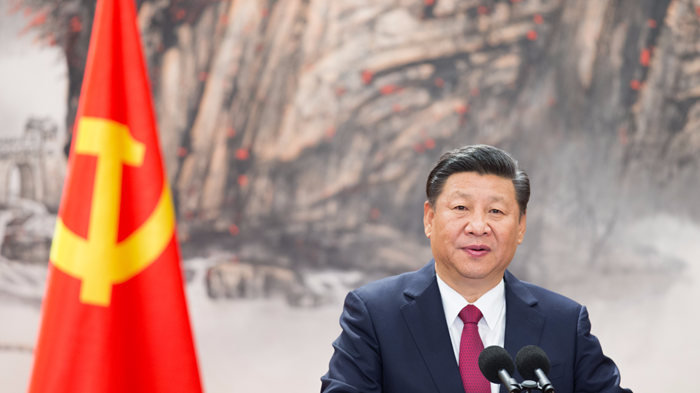 Image: Lintao Zhang / Getty Images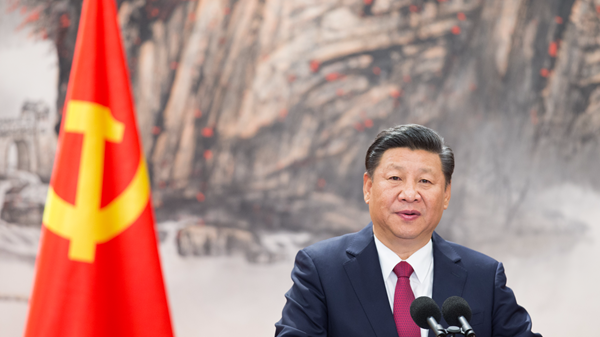 China Tells Christians to Replace Images of Jesus with ...
Thousands of Christian villagers in China have been told to take down displays of Jesus, crosses, and gospel passages from their homes as part of a government propaganda effort to "transform believers in religion into believers in the party."
The South China Morning Post (SCMP) reports that Communist Party of China (CPC) officials visited believers' homes in Yugan county of Jiangxi province—where about 10 percent of the population is Christian. They urged residents to replace personal religious displays with posters of President Xi Jinping; more than 600 removed Christian symbols from their living rooms, and 453 hung portraits of the Communist leader, according to SCMP.
The efforts were part of a government campaign to alleviate poverty in the region, since some CPC members believe families' faith is to blame for their financial woes, according to SCMP. The poster swaps in villagers' homes represent the party's desire to have residents look to their leaders, rather than their Savior, for assistance.
"Many poor households have plunged into poverty because of illness in the family. Some resorted to believing in Jesus to cure their illnesses," the head of the government campaign told SCMP. "But we tried to tell them that getting ill is a physical thing, and that the people who can really help them are the Communist Party and General Secretary Xi."
Though the party denies the claim, some Christians in Yugan county say they were told they would not be eligible for government assistance unless their posters were removed.
The news comes weeks after the CPC held its national congress, where Xi continued to consolidate party power and passed a historic measure to write his political philosophy into its constitution. SCMP called Xi "the country's most powerful leader since Mao" Zedong, who also developed a personality cult through portraits in Chinese homes. The news outlet also noted Xi's efforts to rein in the grassroots of Chinese society.
Xi continues a longstanding tradition by Chinese leaders to assert state power as an ultimate force and to rein in social movements that threaten it, according to Brent Fulton, president of ChinaSource.
Before Christians were asked to take down religious displays from their homes, the Yugan church removed its cross, as dozens of churches across Zhejiang and other Christian areas have done in recent years in order to comply with government regulations.
In September, China passed tighter restrictions regarding religious gatherings, teachings, and buildings. Though they are not slated to officially go into effect until February 2018, Christians in some provinces have already noticed a crackdown on their activity. Police detained leaders of a house church, as well as a three-year-old, who were caught singing in a public park.
In an analysis last year for CT, Fulton wrote:
The CPC's control over religion is to be exerted not only through law, but also by reconciling religious doctrine with the party's socialist values. While "religion serving socialism" has been in the CPC lexicon for some time, direct intervention in the beliefs and practices of individual religions—including calls for the "Sinification" of Christian theology—have become more common under Xi.

His speech directed religious groups to "dig deep into doctrines and canons that are in line with social harmony and progress ... and interpret religious doctrines in a way that is conducive to modern China's progress and in line with our excellent traditional culture."
In an August op-ed for The New York Times, Chinese student Derek Lam called out "perverse" efforts to co-opt Christianity to endorse Xi's political agenda.
"Judging by recent events, the party is very close to completing its mission of bringing Christianity under its thumb," he wrote. "Although there is nothing I would love more than to become a pastor and preach the gospel in Hong Kong, I will never do so if it means making Jesus subservient to Xi Jinping."

11/17/2017