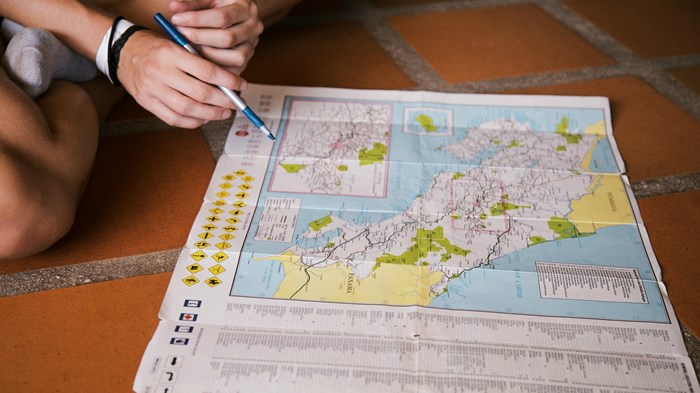 Global Mapping International (GMI) will close its doors on June 30, more than three decades after it began as a two-year global mapping project.
"We thought we'd get it done and disband in two years," GMI president and CEO Jon Hirst told CT. "Then we realized the monumental nature of gathering information for the Great Commission was essentially never-ending, and that led to GMI becoming a third-party independent research organization supporting the global church."
Long before Google Maps, GMI began as an innovative way to support the church, helping foreign missionaries become more effective with custom maps, infographics, and other resources. This week, the organization announced that its changing funding structure—underscored by a changing approach to mission—will force it to close.
GMI relied too heavily on donors who would rather see it lean on service and product pricing for revenue. "Donors now tend to come out of the business world or entrepreneurial environments," Hirst said. "They look at GMI and say, 'We love what you do. But you should be charging ministries for that.'"
"The easiest way to describe what happened is that research costs a lot of money to do well, and it was always dramatically subsidized," he said. "When we tried to make the transition to multiple revenues streams, we couldn't make it quickly enough to stay sustainable."
The organization is best known for its work on the resources in Operation World and for producing mission infographics. Over the past 33 years, GMI also pioneered digital mapping, researched Christianity in India, and taught many missions organizations how to conduct research.
"In some ways, we worked ourselves out of a job," Hirst said. "Many of those we helped now have full mapping or researching departments."
GMI's research services have been acquired by consulting firm Calvin Edwards & Company.
Financially, "GMI has always lived on the edge," Hirst wrote. Raising money for missionary researchers is a lot harder than raising money for missionaries themselves, because "GMI requires highly skilled experts to invest long periods of time in doing ministry that is behind the scenes and whose impact is difficult to demonstrate."
That's an even tougher sell to millennial givers, who prefer to give to causes that provide food, water, shelter, and sanitation. Millennials also prefer to support ministries that operate in their community and give them a chance to volunteer.
Larger trends of mission professionalization and de-professionalization also play a role, Hirst said. On one hand, the proliferation of organizations providing support to missionaries and the rising standards of professionalization across the globe has upped the expectations of what places like GMI should provide, he said.
On the other hand, a deprofessionalization of missionaries themselves—many more lay people are now involved in evangelism—means there are fewer trained missionaries asking for GMI's services.
The Internet changed the scene as well. "When GMI was founded 33 years ago, there was no other way to get most of this information but to come in person or make a long-distance phone call from the Philippines," he said. "Today, we have Google Maps."
Even the way GMI's services are engaged has changed. Thirty years ago, a mission organization would call GMI for help and pay to fly a GMI staffer to their location. The two organizations would work together for six months before coming out with the results, Hirst said. "Today, we receive a request for proposal saying, 'We're bidding this out to four or five agencies. We'd like you to bid on doing this research for us.'"
"You can see how that's a dramatically different world," he said. "There's nothing wrong with it, but there are a lot of different implications."
The need for independent mission research hasn't disappeared, and Hirst hopes a new research group will step forward to take it up.
"The reality is that God blesses causes and people; he doesn't bless organizations," Hirst said. "The structures of the 20th century won't always be able to withstand the changes of the 21st."
Before it closes the doors, GMI plans to give away all of its research.
"GMI sees its organizational closure more as a reconfiguration of ministry in the body of Christ than a termination of an independent unit," its website says.
To that end, GMI has bundled up its research into categories like how to retain and develop missionaries, how to conduct research, and demographic and social statistics applied to mission work.
Applications for the research—which also includes a library of maps and information on the growth of Christianity in India—can be filled out online. The GMI staff and board will make their final decisions on awarding the material after the May 15 deadline.