InterVarsity Will 'Reinvent' Student Ministry on California State Campuses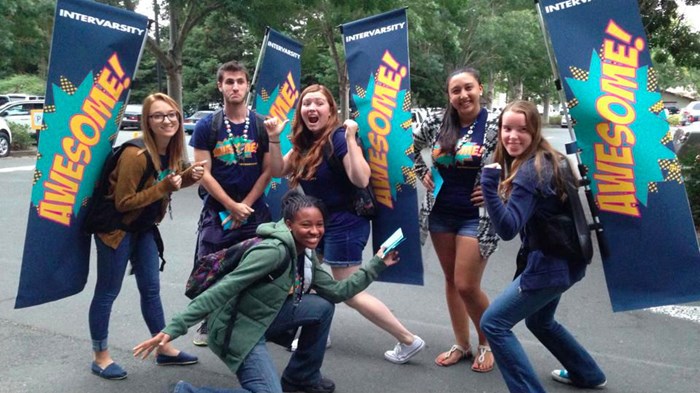 Image: Courtesy of InterVarsity Christian Fellowship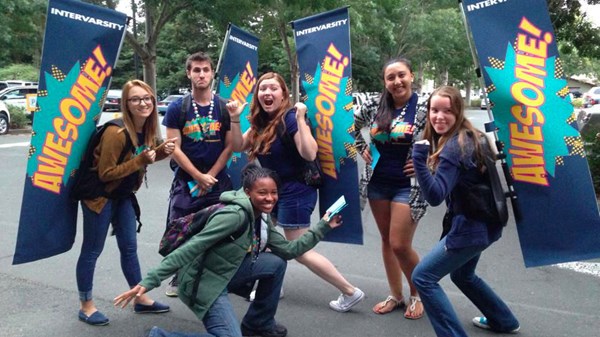 InterVarsity Will 'Reinvent' Student Ministry on California ...
In response to being derecognized by America's largest university system, InterVarsity Christian Fellowship announced today that it is "developing a new style of campus ministry" that doesn't "rely on established campus structures."
The new methods will "prove considerably more costly" for the student ministry's 23 chapters on 19 campuses of California State University (CSU). But InterVarsity, which is approaching its 75th anniversary, hopes to build off last school year's record rates of participation and evangelism.
"Our campus access challenges give this generation of students an opportunity to reinvent campus ministry," stated Greg Jao, InterVarsity's national field director, in a press release which noted:
InterVarsity is introducing creative new ways to connect with students and share the gospel message, though doing so as an 'unrecognized' student group will prove considerably more costly. Because we are no longer allowed to participate in campus organization fairs, InterVarsity will make contact with students by deploying new tools such as mobile banner stands, interactive displays, social media, and other techniques that don't rely on established campus structures.
Meanwhile, on the remaining 616 college campuses across America where InterVarsity has an active presence, the campus ministry stated it will carry on its methods refined over seven decades.
InterVarsity saw its "highest participation rate ever" last school year. Nearly 40,300 students and faculty were active across its 949 chapters, and more than 3,500 people "profess[ed] faith in Jesus Christ as Savior and Lord for the first time"—almost double the professions InterVarsity recorded 10 years ago, according to the release.
Yesterday, CT examined InterVarsity's three-phase strategy to campus access challenges. "This could be the tipping point of other university systems moving in this direction, so that's why we are concerned," InterVarsity president Alec Hill told CT. "It's as if the First Amendment now protects Greeks but not religious folks, which is Alice in Wonderland stuff."
Boyce College's Owen Strachan, an alumnus of Bowdoin College which also derecognized InterVarsity this year, reflects on why the CSU decision is "a watershed moment" and perhaps only "the low point of the wave." He suggests:
This should call local churches to a season of fresh investment. I am understating myself here. Every local church that is near a college campus should soberly consider retrofitting and enhancing its ministry to the school. Campus ministries will in increasing number be unable to do things like reserve a dining room or meeting space. But local churches–at least at this point in American life–are not inhibited from doing all they can to reach out to students and inviting them to trust Christ and join the congregation. This we should all do in greater measure in coming days.
In CT's September issue, an InterVarsity leader from Vanderbilt University, one of the highest-profile disputes over campus access yet, reflects on being "the wrong kind of Christian" on today's college campuses. Tish Harrison Warren, who now works with InterVarsity at the University of Texas–Austin, examines over at Mere Orthodoxy the belief that "if Christians aren't respected, then we are doing something wrong." She also offered more details on what happened at Vanderbilt to Rod Dreher.

09/09/2014