Stem Cells
Evangelicals support stem-cell research. It's just the kind that destroys embryos that they generally oppose (though not in as great of numbers as they oppose abortion). It has been an uphill battle for opponents of embryonic research: some scientists and politicians have claimed that the work will make the lame walk and the blind see. Add to that the tens of thousands of embryos frozen in in vitro fertilization banks, more likely awaiting destruction than implantation, and it's easy to see why pro-life advocates have been hoping that research on adult stem cells will make embryonic stem-cell research unnecessary, not just unethical.
Featured Articles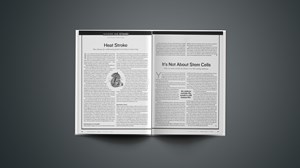 It's Not About Stem Cells
Why we must clarify the debate over harvesting embryos.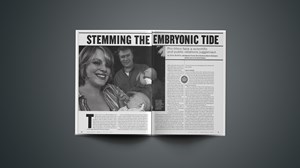 Stemming the Embryonic Tide
Pro-lifers face a scientific and public relations juggernaut.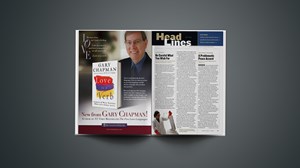 Be Careful What You Wish For
Access to federal money may be mixed blessing for embryonic research.
loading more