Southern Baptists
The Southern Baptist Convention (SBC) ranks among the world's largest Christian denominations and is the largest Protestant body in the United States. Founded in Georgia in the years preceding the Civil War, the denomination remains centralized in the South, but claims member churches throughout the nation. Since its inception, the denomination has faced internal and external tension over a bevy of social issues—notably slavery, racism, missions, homosexuality, and women in ministry—but always central to its theology has been the traditional Baptist doctrine of believer's baptism. During the first decade of the 21st century, the SBC was recognized as leader in humanitarian aid for its response to a series of regional natural disasters.
Featured Articles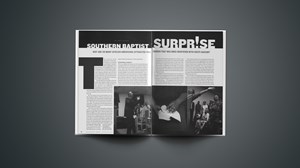 Southern Baptist Surprise!
Why are so many African Americans attracted to a church that was once identified with white racism?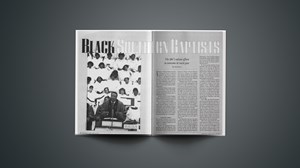 ARTICLE: Black Southern Baptists
The SBC's valiant efforts to overcome its racist past.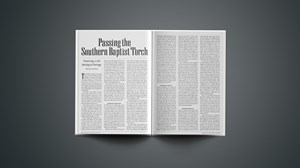 ARTICLE: Passing the Southern Baptist Torch
Preserving a rich theological heritage.
loading more