Short-Term Missions
A longtime staple of church youth groups, short-term missions took off in the 1950s, when Youth With a Mission (Loren Cunningham) and Operation Mobilization (George Verwer) began sending young Christians around the world to build houses, minister to the needy, and share the gospel in unchurched communities. Trips lasting a few days to a few weeks give lay Christians a taste of the life of a missionary, without needing as much financial support or the blessing of a sending denomination. More recently, missiologists, pastors, and career missionaries have criticized STMs for blinding churches to the needs in their local community, their financial burden, and their reported ineffectiveness at creating lasting change abroad. Others defend STMs for encouraging young Christians' faith and putting them in touch with fellow believers worldwide.
Featured Articles
Are Short-Term Missions Good Stewardship?
More than two million teens go on such trips every year, and giving may exceed that given to long-term missionaries. But is short-term ministry built to last?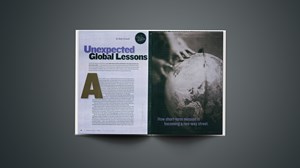 Unexpected Global Lessons
How short-term mission is becoming a two-way street.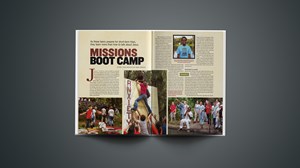 Missions Boot Camp
As these teens prepare for short-term trips, they learn more about how to talk about Jesus.
loading more