Lutherans
Lutheranism emerged at the dawn of the Protestant Reformation, taking its theological bearings from Martin Luther, the German monk whose teachings on justification by faith alone precipitated his break from the medieval Catholic church. Transplanted to America during several waves of European immigration, Lutheranism has often fragmented along ethnic and confessional lines, and today, the Lutheran community is marked by an astonishing diversity of belief and practice. Lutherans (in conservative denominations like The Lutheran Church—Missouri Synod) can be found siding with evangelicals on important issues of doctrine and public moral witness, but they can also be found (in liberal denominations like the Evangelical Lutheran Church in America, America's largest Lutheran grouping) siding with Mainline Protestants on such questions.
Featured Articles
How the ELCA Left the Great Tradition for Liberal Protestantism
There is no authoritative biblical or theological guidance in the church. There are only many voices.
Facing Lutheranism's Crisis of Authority
Seven theologians call North American Lutheranism back to the Word and the Lutheran confessions.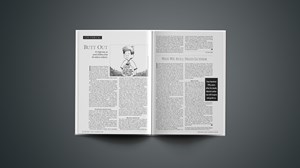 Why We Still Need Luther
Four hundred fifty years after his death, Martin Luther can still inspire and guide us.