Lord's Resistance Army (LRA)
Founded in 1987 and led by Joseph Kony, a self-proclaimed spirit medium, the Lord's Resistance Army has evolved from a Ugandan resistance campaign into a central African genocidal movement advanced by child soldiers. After nearly two decades of guerilla attacks, millions of displaced people, and tens of thousands of indoctrinated children, in 2005 the International Criminal Court issued arrest warrants for Kony and other movement leaders on charges of war crimes and crimes against humanity. The atrocities committed by the group have drawn evangelical ministries and other humanitarian operations, many focused on orphan care, into Uganda, Sudan, and other central African nations, also sparking a bevy of awareness campaigns such as Invisible Children's short film Kony 2012.
Featured Articles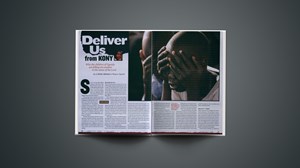 Deliver Us from Joseph Kony
Why the children of Uganda are killing one another in the name of the Lord.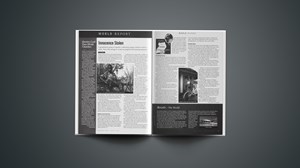 Uganda: Innocence Stolen
A paramilitary group in Uganda is abducting younger children to fill its ranks. Those who manage to escape are plagued with haunting memories.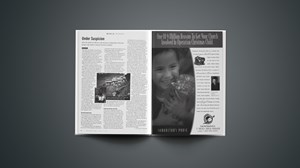 Uganda: Under Suspicion
Following cultic deaths of 900, independent Christian groups in Uganda come under a cloud of mistrust and fear.
loading more