Homosexuality
One study says the term most associated with Christian is "anti-gay." But the culture war often obscures how, within actual Christian communities, discussion on homosexuality is often personal, nuanced, and difficult. What does it mean to be "gay"? How should we interact with friends, family members, and neighbors who experience same-sex attraction, or who are in same-sex relationships? Does the church have more to say to homosexuals than "don't act on your attractions"?
Featured Articles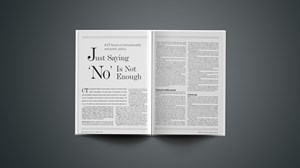 Just Saying 'No' Is Not Enough
A CT forum on homosexuality and public policy.
No Easy Victory
"A plea from a Christian husband and father who, day by day, resists his homosexual desires."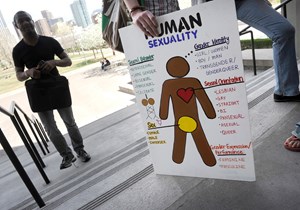 Sex Without Bodies
The church's response to the LGBT movement must be that matter matters.
loading more