Halloween
For many children, Halloween is a day for dressing up in costumes to get candy and avoid tricks, but the holiday can be complex and controversial for Christian families. Each year, believers debate the holiday's origins, cultural proclivity for gore and horror, and alternatives.
Featured Articles
Is Halloween a Witches' Brew?
Or have Christians been spooked out of celebrating a part of their rich tradition?
Festival of Fears
What's scarier than Halloween? The anxieties that drive it.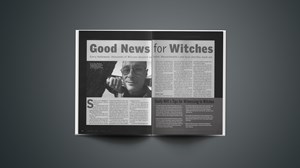 Good News for Witches
Every Halloween, thousands of Wiccans descend on Salem, Massachusetts—and local churches reach out.
loading more