Pope Benedict XVI
Pope Benedict XVI announced his resignation in February 2013 at age 85, after eight years as head of the Roman Catholic Church. As pope, the German Joseph Ratzinger championed a "culture of life" on issues such as abortion, encouraged the "new evangelism" of the church, and engaged in technology, including operating his own Twitter account.
Featured Articles
Pope Benedict Goes to Washington
Pope's U.S. visit is expected to strengthen evangelical-Catholic relationship.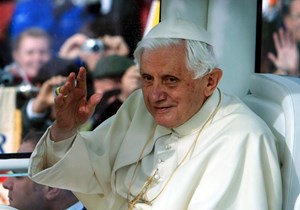 Why Evangelical Leaders Love Pope Benedict XVI (And His Resignation)
Theologians and pastors felt kinship in his passion for theology and his stances on social issues.