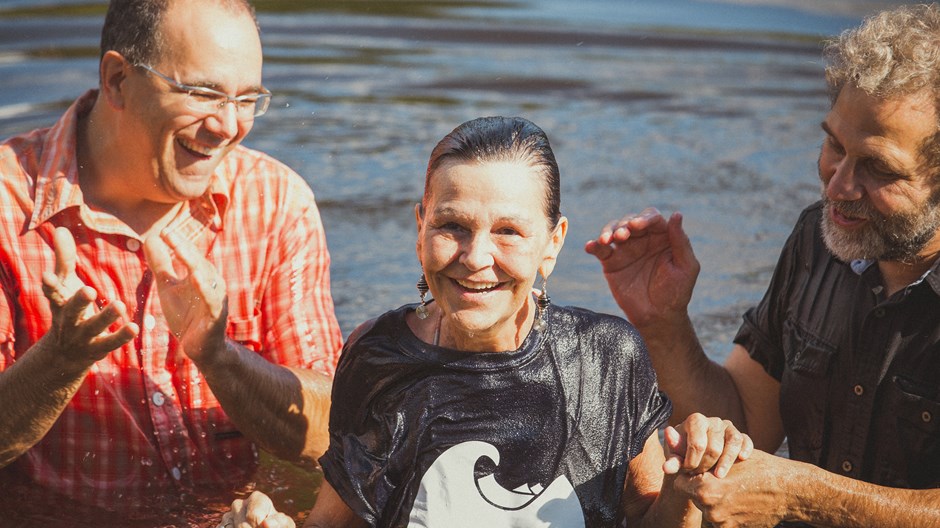 Image: Edits by CT / Source Images: Lightstock
Christians, wrote Tertullian in the third century, "are made, not born."
The African church father, in chapter 18 of his Apology, was reflecting on the Great Commission of the risen Christ, who challenged his followers to "make disciples" by "baptizing them in the name of the Father and of the Son and of the Holy Spirit, and teaching them to obey everything [he had] commanded" (Matt. 28:19–20).
The challenge of making Christians today is the same as it was in the third century. As a pastor once shared with me about his congregation's ministry, "We are doing a pretty good job of evangelizing and baptizing people, but we are falling short in our obligation for teaching them to obey everything that the Lord commanded."
The task of teaching everything Jesus commanded is not a matter of conveying a checklist of beliefs and behaviors necessary to belong to the church. Christian formation has always presupposed that believing, behaving, and belonging constitute a holistic approach to disciple-making. But over time, Christian catechetical practice settled into a pattern that prioritized believing as primary, while behaving and especially belonging were emphasized less.
Basic catechetical instruction in this traditional pattern started by learning the creeds and the basic teaching of Scripture, followed by baptism and reception into the membership of the church, followed by participating in the worship and practices of the faith. The content of catechesis in this traditional pattern varied depending on one's particular denominational doctrine, but for centuries the order was consistent across Western Christianity.
If you were a Protestant in North America prior to 1960, chances are your confirmation class read Luther's Small Catechism, the Westminster Catechism, the Heidelberg Catechism, or the Episcopal Catechism. If you were a Catholic, you probably studied the Baltimore Catechism. And if you were a Baptist, you may have been introduced to the faith through the Baptist Catechism based on the Philadelphia Confession.
The assumption in that traditional pattern was that the first task of Christian formation was acquiring right belief—and not right belief as in basic trust in God or the simple faith Jesus praises in a child (Matt. 18:1–5), but affirmation of a significant set of doctrinal formulations. Only after that kind of belief, in this model of discipleship, do we adopt right behavior to be ready to belong to the church.
That pattern of first believing, then behaving and belonging, functioned well enough so long as the relationship between Christianity and Western culture was stable. It is stable no longer.
The rise of secularization made it possible to conceive of a world that makes sense without God. As philosopher Charles Taylor observes, the transition to secularity constituted a major shift "from a society where belief in God is unchallenged and indeed, unproblematic, to one in which it is understood to be one option among others, and frequently not the easiest to embrace."
For decades, the US was unusually religious by Western standards. But it is no longer an exception where secularization is concerned. As in other modern industrialized countries, religiosity here is in rapid decline. The "dones," who have left the church in droves, and the "nones," who claim no religion in particular, make this abundantly clear.
And in a secular society like ours, starting with believing alone is not enough. We must change our catechetical pattern from believing, behaving, and belonging to belonging, believing, and behaving. To follow the Great Commission today, we must put belonging first.
This proposal for reordering in discipleship isn't an attempt to be "seeker-sensitive," in the worst sense of the phrase, giving nonbelievers less to disbelieve. It's a realistic response to our society's profound cultural and political shifts. It's a recognition that Christianity is no longer the norm and, therefore, does not feel normal to many of our neighbors.
We can no longer assume a basic familiarity with our faith that makes a sense of belonging, at least superficially, relatively easy to achieve. We must start with belonging in the sense of "faith as trust" in God and membership in God's family, not belief in the sense of "faith as understanding," because getting to the doctrinal affirmations is a much longer journey than it used to be. In post-Christendom, occasional church attendance is not a sufficient basis for making Christians—if that attendance happens at all.
Moreover, the disciple-making process is not about enculturating people into an affinity group of support and togetherness. It's about cultivating a community committed to following Jesus as the Way, the Truth, and the Life (John 14:6). In a secular society, to believe and behave, we must be able to grasp that we belong not only to that community but to God who created us and demonstrated a profound love for us in Jesus Christ.
Belonging, then, is not simply a matter of church attendance or even membership. It's a covenant relationship based on trust and commitment. It's deeper than cultural similarities or consumer attraction to a congregation's programming. It's belonging to God and one another in the ties that bind our hearts in Christian love. It's the fellowship of kindred minds. It's bearing one another's burdens and sharing the joy of blessings. It's a common journey and a common hope.
We enact that journey in baptism, where there is a confession of faith ("Jesus Christ is Lord"), an act of reception ("We receive you as our sibling in Christ"), and a sign of confirmation ("We belong to Christ, and Christ belongs to God").
In a post-Christendom time like ours, our believing must be in service to our belonging, as it was in the pre-Christendom church. In the fourth century, baptismal candidates were brought into the baptistery at dawn on Easter Sunday. There, they turned to the west and renounced Satan, then turned to the east and made a confession of faith in the triune God. After that, they were immersed three times in the name of the Father, the Son, and the Holy Spirit. Rising from the water, they were clothed in white robes, symbolic of attendants in wedding garments awaiting the marriage feast of the Lamb (Rev. 19:6–10).
The bishop would then lay hands on and pray for the newly baptized, anoint them with oil, administer the holy kiss to signify the coming of the Holy Spirit (John 20:22), and mark them with the sign of the cross to display their identity in Christ (2 Cor. 1:21–22). The baptized were given salt on their tongues and small lamps in their hands, recalling Jesus' words, You are the salt of the earth. You are the light of the world (Matt. 5:13–14). Each of these symbolic actions perform the sense of belonging that both flows from and enriches believing.
Hungry, tired, damp, and oily, they marched back to the sanctuary, singing the words of an Easter hymn: "Christ is risen from the dead, he has crushed death by his death and bestowed life on those who lay in the tomb." Then, as the bishop prayed, the newly baptized Christians were invited to partake in the Communion meal at the Lord's Table.
Our churches may lack such pageantry, but the call of the gospel remains the same. We still invite strangers to join us on the pilgrim journey, hoping they will say, as we have, "Look, here is water. What can stand in the way of my being baptized?" (Acts 8:36).
Baptism is more than a one-time event that only takes a few minutes to perform. It inaugurates a lifelong process of belonging through which we learn to believe, then see how our belonging and belief shapes our behavior. It is essential to cultivating communities of well-formed Christians, and that catechetical pattern—of belonging, believing, and behaving—is how we entrust the faith (2 Tim. 2:2) to those who will be stewards of the mystery of the gospel (1 Cor. 4:1) in a new, secular age.
We never fully and completely understand the mystery of God in Christ, but in belonging we learn to discern it and to allow it to grasp and mold our very lives. As Cyprian, the third century leader of the Church of Carthage put it, "We do not speak great things but we live them."
Curtis W. Freeman is research professor of theology and director of the Baptist House of Studies at Duke Divinity School. His book Pilgrim Journey: Instruction in the Mystery of the Gospel was published in September by Fortress Press as a sequel to Pilgrim Letters: Instruction in the Basic Teaching of Christ.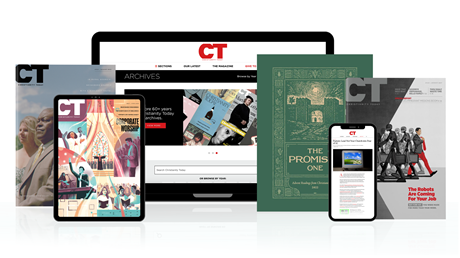 Annual & Monthly subscriptions available.
Print & Digital Issues of CT magazine
Complete access to every article on ChristianityToday.com
Unlimited access to 65+ years of CT's online archives
Member-only special issues
Subscribe
I Do Belong; Help My Unbelonging
I Do Belong; Help My Unbelonging