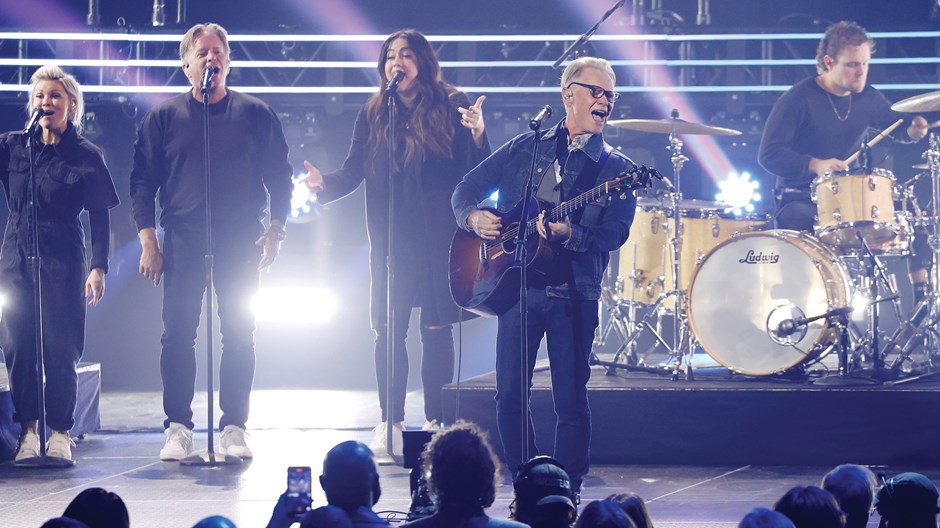 Image: Getty / Jason Kempin
Contemporary Christian music star Steven Curtis Chapman has joined the ranks of George Strait and Madonna as one of the few musicians who have topped radio charts 50 times. Chapman's song "Don't Lose Heart," written about the struggle to hang on to faith in a time of crisis, was the most-played song on adult contemporary formats of American Christian radio in early March. His first No. 1 song was "His Eyes" in 1988. Chapman has sold 11 million albums.
United States: Mennonites repent of anti-music 'sins of the fathers'
The children of a Mennonite revivalist apologized for a 1927 ban on musical instruments that forced a neighbor family to get rid of two pianos, destroy an organ, and hide a violin. At the time, the Virginia Mennonite Conference mandated a cappella singing in worship services, since there is no record of musical instruments in New Testament churches. Bishop George R. Brunk and his son revivalist George R. Brunk II also believed using instruments outside of church was a slippery slope to improper worship. The Brunks successfully pushed the conference to enact additional prohibitions. It had an immediate effect on their neighbors, Chester and Myra Lehman, who were forced to choose between their church and their music. Five Brunk siblings apologized 93 years later. They noted in the public letter, "It is often later generations upon whom the responsibility falls to apologize for 'the sins of the fathers.'"
Jamaica: First woman leads island's Christians
Elaine McCarthy, elder of the Pentecostal Gospel Temple Family of Churches and chair of the Jamaica Pentecostal Union, is the first woman named to lead the Jamaica Umbrella Groups of Churches. The group represents 96 percent of Christians on the island, including Pentecostals, evangelicals, mainline Protestants, and Seventh-day Adventists.
Poland: Pagan masks may actually have been shovels
A Polish historian has challenged the accepted interpretation of two artifacts thought to be evidence of the persistence of paganism in medieval Europe. During an excavation in the early 1960s, archaeologists found a pine board in an 11th-century garbage dump and a birch board in a 12th-century building. Each was shaped into a triangle with two holes on the wider end. Helena Cehak-Hołubowiczowa, a leading archaeologist and an expert on religious groups associated with prehistoric stone circles, decided the objects were likely masks used in pagan rituals. Contemporary Neopagans promoted the historical claims and developed replicas of the masks for religious use. Upon reevaluation, Kamil Kajkowski, head of the art and history department in a Bytów museum, argued the "masks" were more likely shovels or perhaps seats for wooden rocking horses.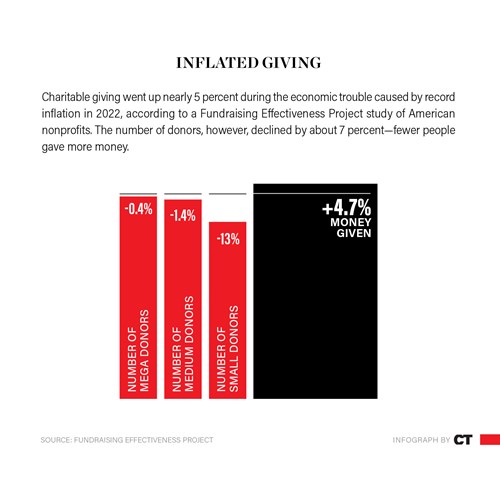 Scotland: Rising political star criticized for social views
Kate Forbes, a candidate to become head of the Scottish government, was sharply attacked for her membership in the Free Church of Scotland and her commitment to the church's teachings on sexuality. Forbes, long seen as a rising star in the Scottish National Party, did not run on cultural issues but answered journalists' questions without hedging. Commentators said she destroyed her career, but her poll numbers rose 10 points in February before she narrowly lost the March election. Humza Yousaf, whose Muslim grandparents emigrated in the 1960s, won by about 2,000 votes.
Nigeria: Pilgrimage planes planned
The Nigerian Christian Pilgrim Commission announced a new arrangement for a direct flight from Nigeria to Israel to facilitate Holy Land pilgrimages, starting in 2023. The commission was authorized by the government 16 years ago to start coordinating the logistics of pilgrimages and has announced and delayed plans several times.
Mozambique: Fasting proves fatal for pastor
A 39-year-old evangelical pastor died attempting to fast from food and water for 40 days. Francisco Barajah, founder of Holy Trinity Evangelical Church, was attempting to emulate Jesus' fast in Luke 4:1–2, before Christ was tempted by Satan to turn stones to bread. Barajah lost significant weight and was not able to walk after 25 days. He was taken to the hospital in Beira, more than 150 miles from his home, but could not be saved.
Iraq: Bells ring again at church desecrated by militants
Three new bells were installed in the tower of a historic Dominican monastery in Mosul, marking the 20th anniversary of the US invasion. The UN cultural heritage agency, UNESCO, has been working to restore Al-Saa'a Church and more than 100 other historic sites in Mosul for the last five years. The church, built by French Catholic missionaries, was bombed by the Islamic State in 2006. The extremists may have used the church as a site for executions during their three-year occupation of the city. The new bells were cast in a foundry in France using traditional techniques, with partial funding from the United Arab Emirates.
China: Pastors detained ahead of president's power grab
Chinese authorities cracked down on the leaders of unregistered Christian groups ahead of the joint annual sessions of the National People's Congress and the Chinese People's Political Consultative Conference. Shouwang Church in Beijing was raided and the pastor was detained for 10 days. A pastor of Jilin Covenant Truth Church in Hefei was detained and warned not to leave the city. At least six leaders of the Early Rain Covenant Church in Chengdu were confined to their homes. During the joint sessions, president Xi Jinping gained increased control over China and secured a third term, setting him up to be the longest-ruling Chinese Communist leader since Mao Zedong died in 1976.
Have something to add about this? See something we missed? Share your feedback here.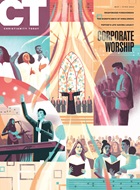 This article is from the May/Jun 2023 issue.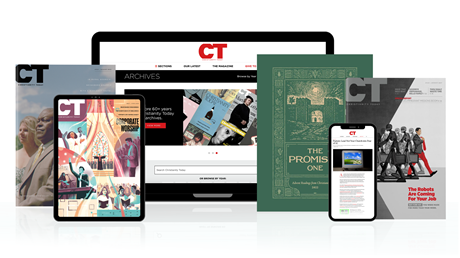 Annual & Monthly subscriptions available.
Print & Digital Issues of CT magazine
Complete access to every article on ChristianityToday.com
Unlimited access to 65+ years of CT's online archives
Member-only special issues
Subscribe
Steven Curtis Chapman Ranked Alongside George Strait and Madonna
Steven Curtis Chapman Ranked Alongside George Strait and Madonna