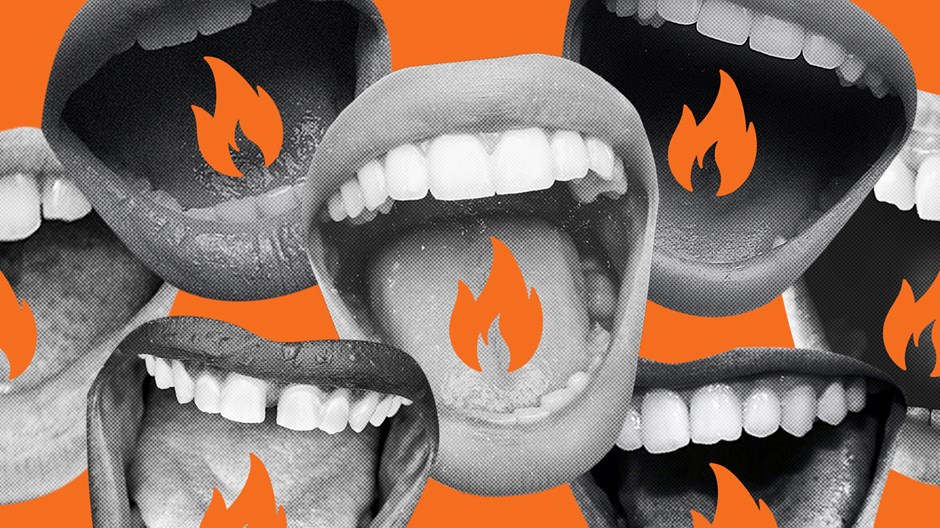 Image: Illustration by Mallory Rentsch / Source Images: Getty / Unsplash
The modern church in the West has a suspicious relationship with power. When it serves our interests or protects our privilege, we justify evil in many forms—from denying racism to protecting sexual predators.
The problem is not new, nor is it distinctly Western, but modern projects like investigative journalism and social media have increasingly exposed it as our problem nonetheless. No denomination is blameless. No theological tribe or form of church governance is immune to corruption. Our track record of protecting the powerful makes us look like any other institution.
Along with hurting our witness in the world, the church's perverse relationship with power has created a crisis among believers. In recent years, young Christians in particular have felt betrayed and disillusioned by their leaders' loyalties to the status quo.
"When it comes to faith, [Gen Z Christians] are open to Jesus and his teachings but skeptical about institutions and leaders putting on a façade," writes Liz Lykins, reporting on recent data from the Barna Group. Their desire for authentic relationships "stems from struggles with skepticism and hypocrisy in leadership."
Even younger church leaders like me feel jaded and ambivalent. To us, "power" feels like an enemy to avoid—or at least to distrust.
The story of Pentecost is an antidote to our pessimism. It reminds us that the church's original relationship to power was not for evil but for good. It was the reception of God's gift for the sake of his mission. In his last promise to his disciples, Jesus said, "You will receive power when the Holy Spirit comes on you; and you will be my witnesses in Jerusalem, and in all Judea and Samaria, and to the ends of the earth" (Acts 1:8).
Pentecost reframes power for a fearful church by recalling God's purpose for those who receive his gift. We get a sense of that intent from who was in the upper room when the Spirit first fell and who benefited from the multilingual praise that came after. It must have been a diverse enough group to remind Peter of Joel's prophecy, which he quotes in his sermon:
In the last days, God says, I will pour out my Spirit on all people. Your sons and daughters will prophesy, your young men will see visions, your old men will dream dreams. Even on my servants, both men and women, I will pour out my Spirit in those days, and they will prophesy. (Acts 2:17–18)
At Pentecost, the same power was given to both young and old, male and female, rich and poor. The Spirit's outpouring was not a singular or merely sentimental experience. It revolutionized the church's understanding of leadership. Immediately following Pentecost, early Christians embraced models of shared authority that were ethnically and socioeconomically diverse (Acts 6:3–5; 13:1; Romans 16:1–12).
The Spirit's descent on all believers doesn't eliminate hierarchy, of course, but it does disrupt homogeneity.
It also empowers a greater number of people. Christian leaders often operate with a scarcity mentality, fearful that others—especially those who are different—will take away limited resources and opportunities. But God's generosity at Pentecost suggests they have nothing to fear.
Another striking aspect of the Spirit's power is what it produces in people.
On Pentecost, those who experienced the Spirit's indwelling spoke in "other tongues" (Acts 2:4). These early believers presumably didn't understand the words they were speaking and didn't appear normal to the mocking crowd (2:13). They went on to act in other strange, seemingly foolish ways, like selling their possessions to live in common with others (2:44–45), following the Spirit into the desert (8:26), getting thrown in jail (12:4–5), and being martyred (7:54–60).
In other words, the Spirit made them less powerful in the world's eyes, not more. Their efforts to witness brought them persecution and death, not political and social prominence. They followed the example of Christ, who charged his disciples to seek greatness by becoming servants, "just as the Son of Man did not come to be served, but to serve, and to give his life as a ransom for many" (Matt. 20:26–28).
"When we take on the mindset of Christ," writes Dominique Dubois Gilliard, "we do nothing out of selfish ambition or conceit and refrain from exploiting our status and positions for selfish gain. We also, in humility, empty ourselves for the sake of the kingdom and our neighbors."
True power is subversive because it's self-effacing and God-glorifying. The earliest believers preached Christ, whether that elevated them in the public eye or landed them in prison. The same goes for the church today. God resources us for the advancement of his kingdom, not our own kingdoms. If we can learn to embrace that vision, we don't need to fear or resent power. Instead, we can rediscover it as a gift offered in service of love.
Some of us are called to glorify God from positions of worldly privilege, while others minister from positions of perceived weakness and insignificance. But all of us are called to walk in step with the Spirit, who was given so that our lives might bear witness to Christ.
"How easy it is for us to forget that all power is derivative," writes Diane Langberg in In Our Lives First: Meditations for Counselors. "Any of us who exercise power in positions of leadership exercise delegated authority. … Any power we have is to be used on God's behalf, never our own, for the fulfillment of His purposes in the service of others. Any power exercised outside of obedience to God is not neutral or harmless but utterly destructive."
In a world concerned with protecting endowments, Twitter followings, and political campaigns, Pentecost remains prophetic. Our birthright is to steward a power we were never meant to use for our own advancement. We have the privilege of renouncing what Paul calls "disgraceful, underhanded ways" in our ministry—whatever the cost—knowing that the all-surpassing power "belongs to God and not to us" (2 Cor. 4:2, 7, ESV).
The church was born for this witness.
Hannah King is a priest and writer serving at Village Church Anglican in Greenville, South Carolina.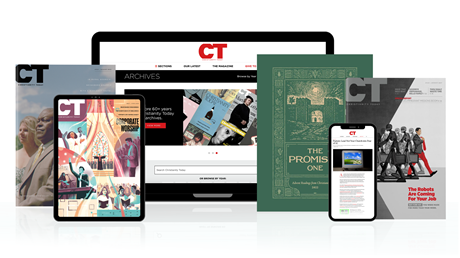 Annual & Monthly subscriptions available.
Print & Digital Issues of CT magazine
Complete access to every article on ChristianityToday.com
Unlimited access to 65+ years of CT's online archives
Member-only special issues
Subscribe
O for a Thousand Tongues of Fire
O for a Thousand Tongues of Fire