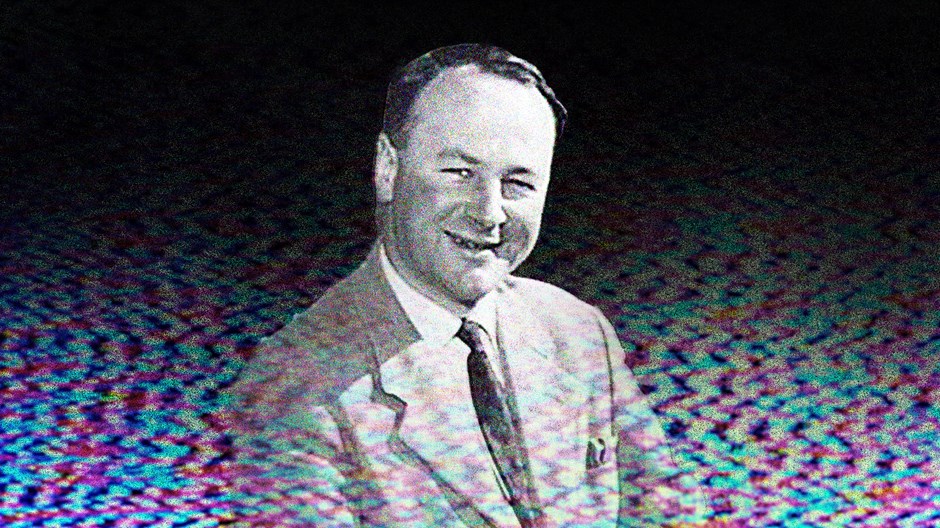 Image: Illustration by Christianity Today / Source Images: Getty / Photo Courtesy of johnstott.org
The public will soon have access to a digital collection of hundreds of John Stott's recorded sermons and transcripts spanning five decades.
The influential theologian in the modern evangelical movement adhered to the principle of what he called (23:53) the "double obligation" of Bible expositors: "to open up the text of Scripture with faithfulness to the ancient word and sensitivity to the modern world."
"John was very involved with what he called double listening—listening to Scripture and listening to the world. And [he taught] that when you preach, you need to have both," Mark Hunt, an executor of Stott's literary estate, told CT.
Hunt was the main coordinator of a small team tasked with the yearslong project of organizing Stott's sermons. His main job was listening to and editing nearly 650 recordings made over the decades Stott served as a preaching pastor at All Souls Church in London and traveled the world speaking.
Stott was influential in Hunt's life and career as a family friend turned mentor, inviting him to serve on the boards of his nonprofits and accompany him on global trips.
Faithlife, the company known for its Logos Bible study software, first approached the literary executors of John R. W. Stott about the sermon project in 2016. But it wasn't until 2020 that Hunt began the process of refining the late evangelical leader's audio recordings. That included cutting out coughs, long pauses, and paper rustling. He also increased the audio speed.
"John was very deliberate in his preaching, which was great, giving people a chance to reflect. But it didn't make for the greatest audio listening experience," Hunt explained.
He finally finished editing in December 2022 and passed the baton to Faithlife. The company now has the John Stott Sermon Archive available for preorder—though it is still working to complete the project.
"We don't currently have a release date," Ben Amundgaard, senior director of Faithlife's Bible study products, told CT. "While the audio is complete, we are creating transcripts of all the audio sermons."
Overall, Hunt described his two-year listening experience as a labor of love.
"I hope it will prove to be a gift to the church and a small token of my gratefulness for Stott's impact on my life," he said.
In an interview with CT, Hunt shared what he learned from listening to hundreds of Stott's sermons. The transcript has been edited for clarity and length.
How was it listening to John Stott preach through the decades, particularly amid the onset of COVID-19 when much of the United States was in lockdown?
The trouble with editing of any sort is, it's like you're sanding a door and you can just keep seeing imperfections. Sometimes, somebody's got to come and take it away.
And there was a sense of "I'm on a timeline; I need to get this done. Yet I want to treat it with care." Then on top of that, as I [kept] pushing forward, [was] this sense of hearing John and hearing the truth that he's speaking from Scripture and, some days, just [feeling] like, "That's it. I can't take any more."
I'd go down to my wife, and she'd patiently listen to me kind of go through what it was that I'd seen afresh in the work for that day. So yeah, it was quite a demanding process and quite an emotional process. And it was a sense of relief and sadness when it was over.
Were there any particularly transformative moments for you while listening?
I think that, first of all, the depth of Scripture and theology was amazing. There were times that I would stop and say, "Boy, this church had decades of teaching at this level." This immersion just comes up in his preaching all the time. He gets the big picture.
He sees how things go together at a level of depth that you would go, "That's not profound." But the profoundness is that he puts the pieces together. There was a sense that he wasn't preaching at but … was standing alongside and that we are together learning under the authority of Scripture.
In one sermon, he said, "I think the great difficulty any Christian communicator or preacher has today is to have the courage to face the applications of Scripture in their own lives." He applied Scripture to himself before he came to anyone else.
Then, in another sermon, he talks about the hallmark of authentic evangelicalism. And I'd be curious to know how John would deal with that today, given what's happened to the term. But back then, it was the high view of Scripture and Scripture being applied to the realities of the current world.
He would say, "The hallmark of authentic evangelicalism is not that we maintain the traditions of the evangelical elders. It is rather that we are prepared to reexamine even the most long-standing evangelical traditions in the light of Scripture, in order to allow Scripture, if necessary, to judge and reform our traditions. Evangelical traditions are not infallible; they need to be reexamined. They need to be judged. They need to be reformed." Well, that's a statement that I think rings true today.
The third thing that strikes me is his sense of God's generosity. He said, "Our God is a generous God. So generosity must be the mark of all followers of Christ." These are things that don't come up in one sermon series. But you hear them come like waves on the ocean, just repeating themselves.
How did Stott impress you—not just as a mentor and friend but as a pastor, an evangelical leader, and a man?
I think the first thing that strikes me in looking at him is his discipline. It was just sort of legendary that he would get up in the morning and he would spend an extended time in Scripture and prayer. But he would do this even when he had crossed multiple time zones. I mean, it was that kind of drive, the way that he would set aside time on a regular basis to think through the strategies in the priorities for his work in the church and then later for his work in international speaking.
Then his immersion in Scripture. That truly to him was the source of what God was calling him and calling the church to do, and if Scripture said it, then we'd better get in line with it. That was a driving force. It wasn't just a formality—"I'm gonna have a quiet time today." He really spent time there. His prayer life was built around Scripture. Every morning he would pray through the fruits of the Spirit and ask that God would be active in his life that day, making those become a reality.
Then lastly, the thing that strikes me is his relentless and unswerving desire to see the person of Christ glorified. In fact, almost all his sermons finished with that phrase—you know, "I'm praying these things that the name of Christ will be glorified." So it was a remarkable combination of things in a single individual. And he was not to be distracted, not being married and having a physical family. He had this huge spiritual family. But he also focused his life to accomplish what he felt he was called to.
What do you hope people will get from having access to Stott's sermons in this way?
My hope is that this will be a project that not only [is] of some devotional benefit to people but one that might be of some use to people who are interested in the whole question of sermon preparation and homiletics—and even "How do I structure series and what kinds of topics might be useful?"
Then I hope that it also is useful for the historical aspect. I'm aware of two or three people that are doing PhD dissertations on the theology of John. This provides a way not just to deal with what he's written but to be able to easily access his sermons and get clarification on what his thinking was on certain topics.
Nicola A. Menzie is a religion reporter who has written for Religion News Service, CBS News, Vibe.com, and other publications. She is also managing editor at faithfullymagazine.com.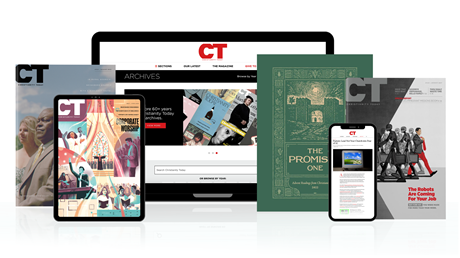 Annual & Monthly subscriptions available.
Print & Digital Issues of CT magazine
Complete access to every article on ChristianityToday.com
Unlimited access to 65+ years of CT's online archives
Member-only special issues
Subscribe
John Stott: 'Evangelical Traditions Are Not Infallible'
John Stott: 'Evangelical Traditions Are Not Infallible'