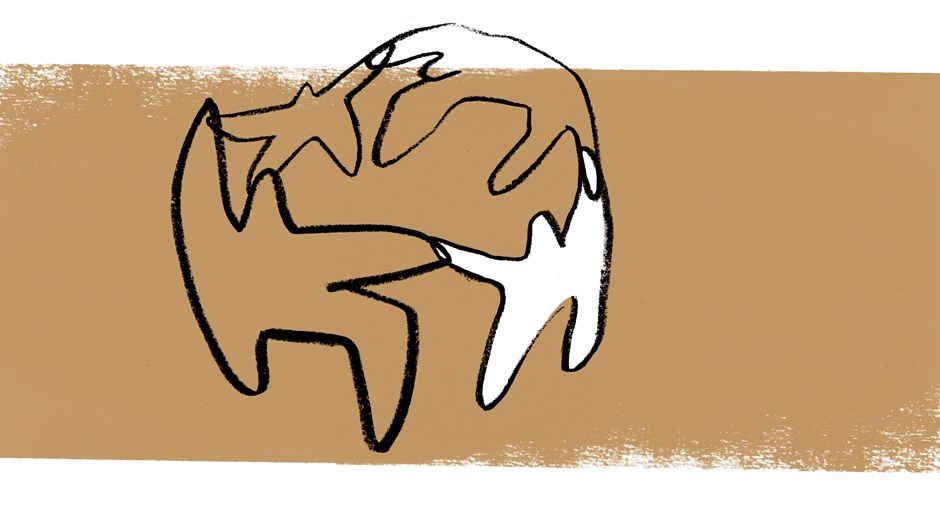 Image: Illustration by Chidy Wayne
According to recent population projections, the United States will become a nonwhite nation by 2045. Lest we think this is still a faraway reality, for our kids who are 15 years old and younger, the nation's future demographic reality is already the case. Fifty percent of this age group is nonwhite. For this reason and more, it is imperative for race-wise parents to be actively communicating God's posture of valuing multiethnicity and embracing it ourselves in our families. Sadly, we can't rely on the body of Christ to do this automatically.
In the North American church, there is evidence of postures and preferences that aren't in alignment with God's example and intent. According to a 2018 survey by the Public Religion Research Institute, "A majority (54%) of white evangelical Protestants say that becoming [a] majority-nonwhite nation in the future will be mostly negative." When the family of God prefers that its composition remain largely monoethnic, fissures and a reduced witness are inevitable.
Jemar Tisby, author of the New York Times best-selling book The Color of Compromise, is quoted in The Washington Post as saying, "As long as white evangelicals either consciously or subconsciously assume that American means white or European descended, they will always perceive changing demographics as a threat to 'the American way.'" The body of Christ still has a long way to go before we collectively value multiethnicity in the way our heavenly Father does.
It is equally dangerous to assume that the presence of different cultures alone is sufficient to ensure that the needs and concerns of people of color are being seen and heard. Sometimes well-meaning Christians think that as long as people of color are present somewhere in the system, then all shall be well. But there is a difference between representation and creating a truly multiethnic community and culture.
In January 2021, a well-known megachurch posted a video intended to teach children about the Bible. It featured a white pastor dressed in a Chinese shirt, making stereotypical martial arts sounds and then spitting out sushi he had made. The church received a flood of complaints, the video was removed, and both the lead pastor and the church issued apologies for the cultural misstep.
While the content might have been thought to represent Asian culture, it actually did much more harm than good. In his apology, the pastor indicated that the video demonstrated cultural and racial insensitivity and it was an inappropriate way to teach children and their parents.
How did such a misguided teaching tool even get created in the first place? Perhaps Asian Americans weren't consulted at all, or if they were, those who were asked for feedback either didn't feel comfortable being honest about their concerns or may not have been culturally sensitive enough to be aware of how the content could be damaging.
Pursuing multiethnicity isn't just about getting one or two people to vet ideas that could ultimately prove to be offensive or insensitive. Instead, it is about making the systemic or structural changes needed to ensure that the experiences and voices of people of color will be fairly and appropriately represented and heard. It is about understanding how power plays a role in these discussions and dynamics and then finding ways to empower those who are on the margins.
Representation is important, and diversity is also needed in the books we read and the shows we watch, as well as in the churches, organizations, communities, and schools we are part of. However, diversity and representation aren't enough. We must give honor and deference to each person's culture as well. Thus, pursuing multiethnicity means we must enjoy one another in all our diverse personalities, idiosyncrasies, and ethnic backgrounds, with the aim of appreciating and edifying one another—not treating someone else's culture as a prop or the brunt of a joke. As we lean into valuing one another, we will experience the power of our witness as the multiethnic body of Christ.
Unfortunately, our ethnic uniqueness hasn't always been valued. Instead, we have both often experienced the sting of exclusion and occasions when it was clear that our presence was problematic precisely because of our ethnicities. I (Helen) can keenly recall the way I felt throughout the COVID-19 pandemic, especially when it was being repeatedly termed "the Kung Flu" and "the Chinese virus." Whenever I was out grocery shopping for the family, I felt fearful and nervous with every sideways glance in my direction.
When those who are nonwhite experience being stigmatized or being seen as "the other," they feel the opposite of valued; they can experience trauma and feel shame about their God-given ethnicity. This isn't how God intends any of us to feel about how he created us.
Here in the US, because of our increasingly multiethnic demographics, we have an opportunity to provide a beautiful foretaste of Revelation 7 in a way that many other nations do not. Pursuing multiethnicity today means making space for different peoples and cultures in ways that honor them. It's a posture that will require us to learn about ourselves and others and to love one another and work together despite our differences.
Whether or not multiethnicity is being addressed in our churches, we parents need to teach our kids about topics like these: Why did God choose to create humankind in different shades and ethnicities? What purpose do these differences serve in addition to giving God pleasure? How do we show people of other ethnicities and cultures that we value them as fellow human beings?
We believe that God's intent is for all of us to lean into the beautiful differences inherent in the body of Christ and to demonstrate in no uncertain terms that the love of Christ ultimately overcomes all barriers and binds his people—his diverse and multiethnic people—in such perfect unity that "the world will know that [God] sent [him]" (John 17:23).
Helen Lee is director of product innovation at InterVarsity Press. Michelle Ami Reyes is the author of Becoming All Things. Adapted excerpt from The Race-Wise Family. Copyright © 2022 by Helen Lee and Michelle Reyes. Published by WaterBrook, an imprint of Penguin Random House LLC.
Have something to add about this? See something we missed? Share your feedback here.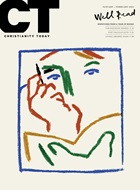 This article is from the Jan/Feb 2023 issue.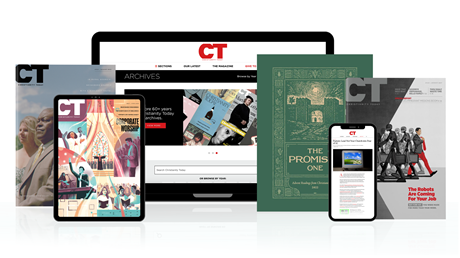 Annual & Monthly subscriptions available.
Print & Digital Issues of CT magazine
Complete access to every article on ChristianityToday.com
Unlimited access to 65+ years of CT's online archives
Member-only special issues
Subscribe
The Church Was Meant to Enjoy Its Diversity, Not Wish It Away.
The Church Was Meant to Enjoy Its Diversity, Not Wish It Away.