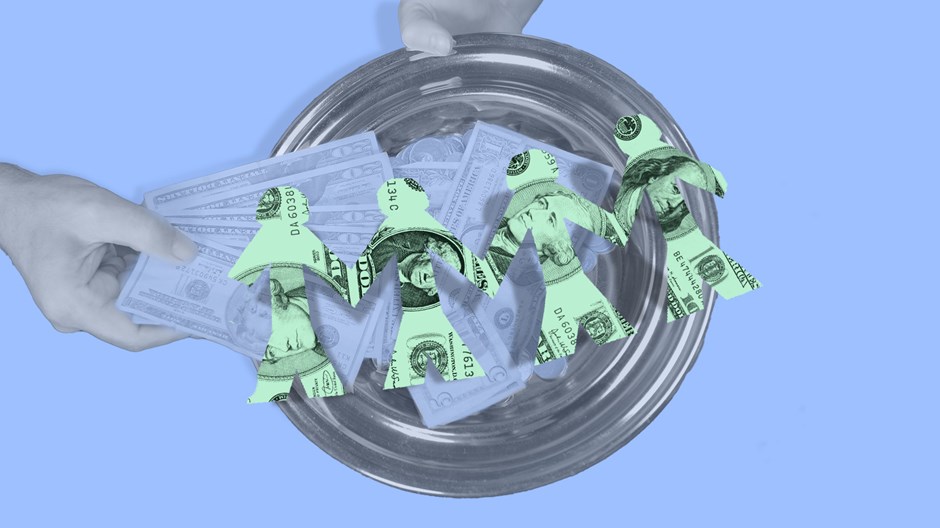 Image: Illustration by Abigail Erickson / Source Images: Getty Images
For Iglesia Biblica Vida Real in metro Miami, spiritual fruitfulness didn't require a hefty down payment.
The church began meeting in 2018 in a hotel conference room. About half of the 50-person crowd was part of the launch team. Pastor Winston Williams, a Southern Baptist church planter, said costs leading up to the launch totaled $15,000–$20,000, and the church spent another $60,000 in its first year.
Two years later, the Spanish-speaking church had grown and moved its worship service to a local school. Then COVID-19 hit, and the church couldn't hold in-person services for months. The disruption wasn't all bad. It freed up rent money to revamp the church's online presence.
Vida Real now meets in another church's facility, drawing 60–70 people a Sunday. It's financially self-sustaining and in a position to plant more churches. One small group is transitioning to English with plans to launch as an English-speaking church in 2024.
"We're in the process of moving again," Williams said. "This time not necessarily out of need but as a part of our vision" to "plant churches and to help other churches get planted."
Williams's experience is consistent with the findings of a survey released last year by the Evangelical Council for Financial Accountability (ECFA). More funding for a church plant's launch translates to larger attendance and quicker financial independence, according to the study. But researchers caution that money and attendance aren't the same as spiritual success.
"A big financial investment in no way guarantees a proportional amount of spiritual fruit or growth momentum," said Warren Bird, ECFA's senior vice president of research and equipping. "However, the smaller the launch, the slower or less likely a church is to be financially self-sustaining."
Those conclusions are based on a 2022 survey of more than 2,700 North American church planters and multisite campus pastors. The greatest number of responses came from Southern Baptists and churches affiliated with the Association of Related Churches (ARC) network.
A church plant's attendance is directly proportional to the money spent at launch and in the congregation's first year, the research found. At churches with average attendance over 200 in the first five years, average startup costs were $100,000 and first-year costs $225,000—a total launch cost of $325,000.
Smaller churches like Vida Real tend to spend far less. Church plants more than two years old with less than 100 in attendance averaged $10,000 in startup costs and $60,000 in first-year costs. For churches more than two years old with between 100 and 200 in attendance, average startup costs were $84,500.
The correlation between spending and growth held over time. Growing churches continued to spend more as they continued to grow, while nongrowing spent less.
On the high end, growing congregations of more than 500 spent $322,000 on launch costs for a new church plant or multisite location. That dropped to $200,000 for congregations of 201–500; $141,000 for congregations of 101–200; and $100,000 for congregations of 51–100. Growing congregations of 50 or less spent $70,000 on average.
Nongrowing churches also saw a correlation between launch costs and current attendance, but those with over 50 people spent more for the same attendance than their growing counterparts.
Larger launches gave churches quicker financial independence. Those with at least 76 people in average attendance at launch were financially self-sustaining immediately. The average church plant, however, took six years to get to 76 in attendance and the accompanying financial self-sustainability.
The research resonates with ARC, whose philosophy of church planting calls for launching large. The group has started hundreds of churches over the past two decades, with an average launch attended by 293 people in the year before the COVID-19 pandemic.
"Our launch model is that we want to see churches launching strong. We want to see churches be well capitalized up front in the prelaunch phase leading to their launch day," said ARC church planting associate Amy Roberie. The more funding raised, the "healthier the church is not only financially, but also in growth."
Yet the mere availability of funds doesn't guarantee success, she said. They must be spent properly. For ARC, that means focusing a hefty share of prelaunch funds on marketing—even if that requires a postlaunch ministry with fewer bells and whistles.
When you "canvass your community both with digital marketing and with print marketing, you are going to see an effective launch day," Roberie said.
While the pandemic didn't change ARC's strategy of launching large, it did affect the timing. In the fall of 2020 (ARC's first launch season during the pandemic), 25–30 new churches were preparing to kick off. But just nine went ahead with their gatherings. Some never did. Others deferred to 2021, when 64 congregations began.
Overall, fewer churches across denominations launched large during the pandemic. Twelve percent of new churches in 2019 launched with more than 200 people, according to ECFA's survey. That dipped to 7 percent in 2020 before rebounding to 20 percent in 2021.
Low-budget church planters should not be discouraged by the research on launching large, Bird said. The survey didn't determine how well churches are discipling attendees, just whether they have money in the collection plate and bodies in the seats.
"I don't think there's anything in the survey that discourages part-time church planters other than the fact they have a harder time with the funding," Bird said. "It's much easier to measure attendance and giving than … other aspects of spiritual development."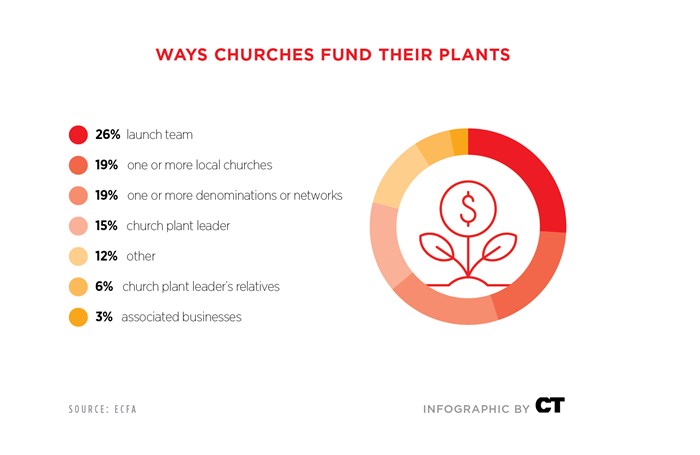 Church planters should adjust their expectations based on their funding, he said, and consider successive relaunches as their attendance grows.
Money itself may not be the direct cause of a church planter's success or failure. But a larger stockpile of launch funds can reflect the planter's ability to fundraise or access a financially supportive relational network.
"Most of the guys we identify as high-caliber leaders" can "raise funds because their vision is so big and they have the leadership capacity to pull it off," said Chad Childress, senior director of planter discovery and development for Send Network, the church-planting arm of the Southern Baptist Convention's North American Mission Board (NAMB). "They have visions of what can be and what should be. They're going to staff around it, and they can lead."
Plus, not every church aspires to megachurch size, Childress said. The lack of affordable space in Manhattan, for example, makes it more practical to plant small, fast-multiplying churches there than to launch large.
"We try to dispel" the myth that full funding is always best, Childress said. "We look at the planter, their vision, their strategy, and their context. All of those things come into play when we talk about funding. We don't want to let funding drive everything."
As church leaders continue to process the new research, Bird offered one final caution: This data isn't the whole story. It describes the past. It doesn't offer a sure prediction for the future.
"We need to define success," Bird said. "I'm looking at a picture in time that doesn't finish the story. For a church that launched two, three, or four years ago, where will it land? We don't know."
David Roach is a freelance reporter for CT and pastor of Shiloh Baptist Church in Saraland, Alabama.
Have something to add about this? See something we missed? Share your feedback here.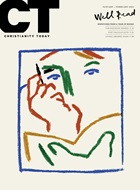 This article is from the Jan/Feb 2023 issue.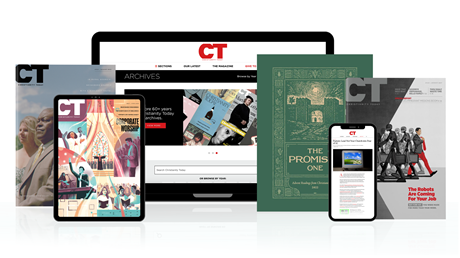 Annual & Monthly subscriptions available.
Print & Digital Issues of CT magazine
Complete access to every article on ChristianityToday.com
Unlimited access to 65+ years of CT's online archives
Member-only special issues
Subscribe
In Church Planting, More Money Means More People
In Church Planting, More Money Means More People