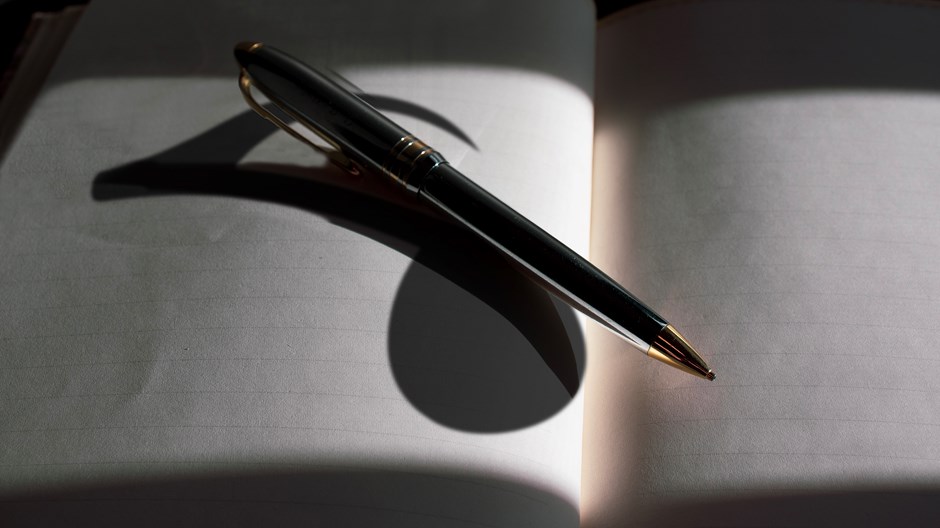 Image: Illustration by Mallory Rentsch / Source Images: Unsplash
Anyone who has grown up in or around the church is likely familiar with "hymn stories"—the stories that surround the composition of some of our favorite songs of worship.
How many times have you heard the life of Horatio Spafford recounted before singing "It Is Well with My Soul"? How often has the slave-trading past of John Newton been told to give rich reality to the sweet strains of "Amazing Grace" (which is just over 250 years old!)?
The same can be said for number of other famous hymn writers throughout Christian history. We love to tell hymn stories because they remind us that every hymn is a prayer and that every prayer begins from the real faith of a real man or woman seeking God.
For the same reason, there has been a resurgence of interest in seeking God through various spiritual practices, especially in recent decades.
Popular books like Richard Foster's Celebration of Discipline and James K. A. Smith's You Are What You Love have challenged believers to consider the role of disciplined, habit-forming practices in spiritual growth and development. As a young Christian myself, I have watched my peers pick up practices like journaling, lectio divina, and prayers of examen as they seek to consistently practice the presence of God.
In the same way, I believe writing hymns should play a role in spiritual formation. And as I reflect on the role that hymn writing has played in my own life, I find that it has become a kind of spiritual practice—not merely an artistic enterprise but a simple and consistent way of responding to God.
I suspect that this was the case for many renowned hymn writers. Fanny Crosby wrote more than 9,000 hymns over the course of her life, and Charles Wesley wrote nearly as many. In Wesley's own words (in a hymn, no less), he wrote, "My heart is full of Christ, and longs this glorious matter to declare!"
It seems to me that this kind of output must be the result of hymn writing as a habit of spiritual life rather than an occasional creative project. The best and truest hymns arise from a sincere relationship with Jesus—or, as Fr. George Rutler puts it in his book of hymn stories, "Christ makes the soul sing in the brightest and best way."
I wrote my first hymn at an evangelistic youth camp, where I was preparing to give a sermon on the Resurrection. That's when I got the news: Halfway around the world, a truck lost control at high speed and struck a car carrying a 19-year-old girl and her father. Both were killed. That girl was my friend and a remarkable example of Christian faith and character.
It's hard to describe the feelings caused by such a jarring juxtaposition. As I sat preparing to encourage young people with the undying hope found in Jesus, a dear Christian friend was torn away by death.
I put my preparation aside, wandered by the lake, and wept. Disoriented and frustrated with the world and even with God, I pulled out my phone, opened a new note, and began to write.
I wouldn't consider myself an artist or a poet, though I had a basic familiarity with meter and rhyme schemes. More importantly, I had spent my life hearing and singing hymns. It was primarily the influence of those sweet old songs that shaped my writing. After half an hour of crying, praying, and writing, I put my phone away. It felt as though a kind of partial closure had been reached in a conversation with God.
Now, I am under no illusions that my little hymn was a masterpiece. Strictly speaking, I'm not even sure it could be called a hymn, since it did not yet have any music. But I know that my hymn was one of the sincerest prayers I have ever prayed. I know that, in writing it, I was truly sitting in the presence of God—or, perhaps more accurately, wrestling with him.
From then on, I became convinced that the writing of hymns deserves a place among the primary spiritual practices in the life of a believer, alongside other forms of prayer and meditation on Scripture.
Like any other spiritual practice, this kind of hymn writing requires discipline and growth but is richly rewarding in return. Whenever I take the time to turn my confused feelings into a hymn, I feel doubly blessed by the immediate fruit of that time of creative prayer and by the tangible reminder provided by the finished hymn. It is rather like building an altar in the wilderness, both as a place of present worship and later as a reminder of God's past provision.
So how do you go about writing a hymn?
First, I should clarify that I am not using the word hymn in a musically technical sense. There are, of course, certain characteristics that have historically set hymns apart from other music. Hymns are often firmly rooted in the words of Scripture. They frequently build around a repeating melody joined to numerous verses. Hymns may lack a repeating chorus or refrain, choosing instead to lean on the repetition of the melody to provide an anchor for the song.
But your hymn doesn't need to include all those standard characteristics. My own hymns often diverge from some of these hymnal hallmarks, though they can be helpful as a guideline or starting point. My goal in hymn writing is not to follow a particular poetic convention, though I may stumble across one as I write.
Even still, the idea of writing a hymn can be daunting. Where would you even begin? You may not even like poetry at all! The good news is that you do not need to be a great poet to write a hymn—first, because your hymn does not need to be "great," and second, because many of the sweetest hymns are the simplest.
When I say that you should write a hymn, I am not asking you to craft the next "Amazing Grace." Yes, Crosby wrote over 9,000 hymns—but how many have you heard? How many do you regularly sing? "Blessed Assurance" is beautiful and timeless, but it is only one of thousands of lesser-known hymns. I would hazard a guess that most of the hymns of history have been known only to their authors. Some may be shared with a few close friends. Very few ever need to become hymnal "chart toppers."
Furthermore, many of the sweetest and most beloved hymns of the church are exceptionally simple poetry. It would be hard to call "What a Friend We Have in Jesus" a groundbreaking piece of English literature, but it would be equally hard to deny the spiritual nourishment it has provided to countless believers! When you sit down to write a hymn, you are simply sitting down to write out a prayer, rooted in the junction between biblical truth and daily life.
To quote Fanny Crosby on her hymn writing, "I should sit alone … praying God to give me the thoughts and the feelings wherewith to compose my hymn. … It may seem a little old-fashioned, always to begin one's work with prayer; but I never undertake a hymn without first asking the good Lord to be my inspiration."
Ultimately, hymn writing forces you to speak slowly and methodically to God as you frame your prayer in rhyme and meter. It has often been said that the beauty of poetry comes from its self-imposed limits. Every word must be selected carefully, weighed, and contemplated before being placed gently into the larger tapestry of the hymn. In my experience, this produces a particularly thoughtful kind of prayer.
Of course, a natural question could be posed here: Doesn't a hymn require music? All I've really described so far is the composition of spiritual poetry! Fair enough. I must admit that I completely lack the skills necessary to write stirring melodies for my own hymns.
That problem can be addressed in a few ways. For one thing, many of my hymns simply lack music. Yet I do not think of them as poems—I think of them as hymns that await a melody. Perhaps, one day, I or someone else will add one. For others, I set my words to folk tunes that suit my meter. One of my favorite personal hymns is written to fit the melody of the old Scottish tune "Loch Lomond."
Finally, I have sent some hymns to friends with a talent for composition and asked them to adapt my lyrics to a melody. I consider this to be a beautiful example of the body of Christ at work in worship. And many of history's most beloved hymns came to life in this way, from "Great Is Thy Faithfulness" to "Silent Night."
My point is simply that you do not need to be a proficient poet or a capable composer to begin hymn writing as a spiritual discipline. You simply need to pray, slowly and methodically, adding a little rhyme and rhythm as you go. Of course, it might be worth your time to read a simple book on poetry—I still remember being helped by Suzanne Rhodes's The Roar on the Other Side during my years as a student.
But if you've ever read the Bible and you've ever sung a hymn, you have the tools you need to shape your prayers with some rhyming and timing. Before dismissing it as something you can't do, I would urge you to try it. Pick a piece of Scripture, receive from it the comfort and promises of God, and turn them back into a simple poem. Such an exercise can be far easier and sweeter than you might expect.
I stand in firm agreement with the words of Vatican II: "The musical tradition of the universal Church is a treasure of inestimable value, greater even than that of any other art." It is fitting that hymnals have so often sat alongside Bibles in the backs of pews: In one we find of the Word of God for his people, and in the other we find the words of people responding to God.
Each generation of the church can add to this ever-growing record of prayers, praises, and pleas. Regardless of whether my contributions or yours are ever sung by a congregation, it is a tremendous blessing to join one's voice to the ancient choir of prayerful praise.
In a sermon entitled "The Memorable Hymn," Charles Spurgeon urges believers to sing many hymns of different sorts, noting that "perhaps no one hymn will quite meet the sentiments of all; and while we would not write a hymn for you, we would pray the Holy Spirit to write now the spirit of praise upon your hearts."
And that, dear Christian, is why you really should consider writing a hymn.
Benjamin Vincent is a pastor to youth and young adults at Journey of Faith Bellflower in Bellflower, California, and a teacher of history and theology at Pacifica Christian High School in Newport Beach, California.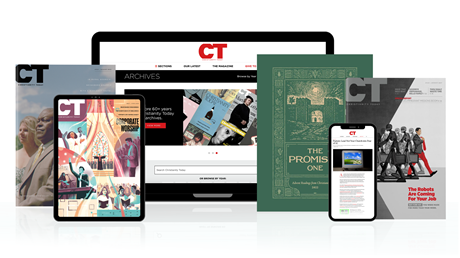 Annual & Monthly subscriptions available.
Print & Digital Issues of CT magazine
Complete access to every article on ChristianityToday.com
Unlimited access to 65+ years of CT's online archives
Member-only special issues
Subscribe
Write a New Hymn unto the Lord
Write a New Hymn unto the Lord