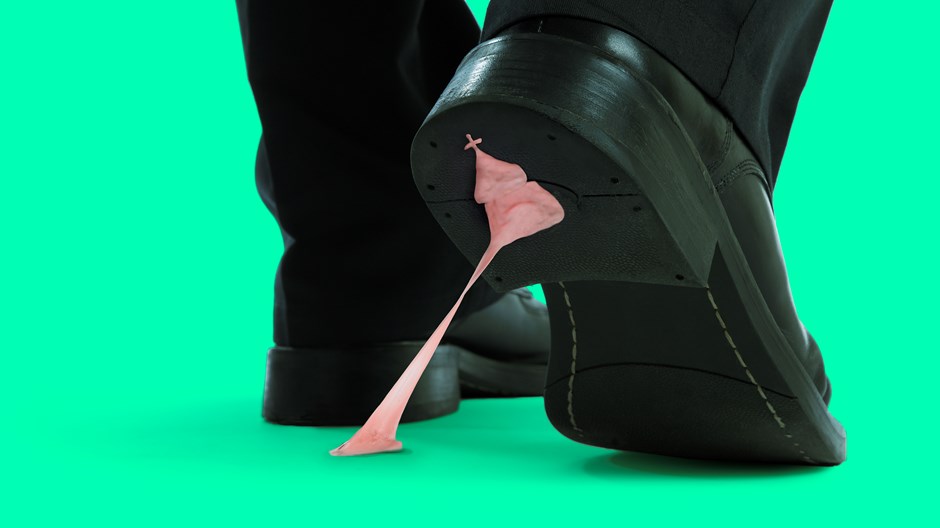 Image: Illustration by Mallory Rentsch / Source Images: Getty
It's no secret that the pastoral profession is in a state of crisis. Pastors today are burned out, and many reached a breaking point in the past few years. A third have considered quitting ministry, and even those who haven't are running on empty—not to mention one in four are planning to retire soon.
Pastors today face a multitude of burdens and demands, including the expectation to perform and succeed at a megachurch level, even at smaller churches like mine. Like many shepherds, I often feel a sense of pressure to lead our church to greener pastures, to move us onward and upward.
But other times I realize that simply staying put in the pulpit is itself a victory. Just showing up and being faithful this Sunday and the next, this month and the next, this year and the next, is what God requires of me—of us. Preach another decent sermon, officiate another wedding, bury another beloved saint, and send another dozen emails. And then do it again.
I've been the lead pastor of our congregation for the last ten years. In a few weeks, we reach a new milestone: We're planting our first church. We'll send 50 people and one associate pastor a few miles down the road with fanfare and blessings. Wonderful, right?
Yet when my beloved associate pastor leaves, it means a sadder milestone for me: Each member of our original staff will have transitioned away from the church. Over the last ten years, they've all left for one reason or another, while I've stayed. More than a few times, I've longed to tag along, because often "the ministry of staying put" feels more like "the ministry of being left."
Being left, however, has forced me to reckon with haunting questions I would otherwise ignore. For example, Zack Eswine asks in his book The Imperfect Pastor, "If I am bored with ordinary people in ordinary places, then am I not bored with what God delights in?"
During the worst months of COVID-19 and racial tensions in our city, I almost did call it quits, even though I had nowhere to go. At a late-night elder meeting, I was assigned the task of writing another pandemic update letter to our church. The staff and elders didn't know at the time that I wrestled with whether to send my resignation letter instead. But I chose to stay.
That doesn't make me a better pastor than those who have made other choices. I know the real issue isn't so much about staying or going, but obeying God.
Years ago, in another context, I felt called away from a church after only two years. But watching the faithfulness of my boss who stayed at that church—and now having stayed through several hard seasons at my current church—I can testify to the ways God blesses pastors and their congregations when those in leadership weather the storms together.
Paul implies this type of pastoral longevity in his words to Timothy. Timothy was to set an example for his congregation "in speech, in conduct, in love, in faith and in purity" and to devote himself "to the public reading of Scripture, to preaching and to teaching." Then Paul added the reason for this: "so that everyone may see your progress" (1 Tim. 4:12–13, 15).
In other words, Timothy should stay long enough for his church members to see him improve because they will come to know the grace of God better as they see it grow in their pastors.
True pastoring—the biblical relationship between shepherds and sheep—often takes several years of trust-building. It takes time for a congregation to trust a pastor with weighty personal matters like officiating weddings, counseling in crises, or presiding over funerals.
My friend Shad Baker, senior pastor of Carlisle Evangelical Free Church for nearly twenty years, told me, "I think one of the good things that happens when pastors stay is that they have context to understand complicated situations."
They are more aware of the dynamics between key families, can mourn with those who struggle with addictions, hurts, and losses, and can celebrate the joys and victories. They know whose cancer is in remission and whose has returned. Pastors can't acquire the gravity of this intel by reading a briefing.
But more than that, a pastor's own maturity often comes through endurance. The type of progress Paul exhorts Timothy to display doesn't merely entail refining his public speaking skills, but improving his habits of repentance and submission to accountability, which require time and practice.
In a section of his book The Jesus Way, Eugene Peterson explores the ministry of Elijah and all the kings and prophets Elijah would anoint. Peterson notes that Elijah "will not see the results of his prophetic work. None of us in this kingdom work ever do." Then he adds, "We plant sequoias."
I wouldn't disagree with Peterson. Ministry leaders draw deep encouragement from such biblical truths. But sometimes when a pastor has a long obedience in the same direction among the same congregation, that pastor does get the joy of seeing ministry seeds become saplings, if not the early makings of sequoias.
Just the other week, our elders took a night away from our regular meeting to celebrate our associate pastor, the one who's leaving to plant the new church. We played pickleball together and talked trash about whose foot did or didn't cross into the kitchen on a volley. We also spent time reminiscing. After eight years together, we have plenty for which to be thankful.
But I found myself feeling most thankful for what God did after we endured interpersonal conflicts and burnout. "I'm not sure all of you were here for these moments," I told them, "but there was a time we almost didn't make it."
Yet there we were, a bunch of friends laughing and pretending to be athletes again and telling stories of how God had dwelt among us. And it hit me that none of those sermons or baptisms or retreats we considered highlights would have happened if one or both of us pastors had left.
Maybe you're a pastor contemplating a transition, or like me, trying to learn how you can stay long-term. Either way, I hope my testimony can encourage you.
Our Christian subculture loves visionary leaders, dynamic pastors, and leveraging momentum. Yet God is teaching me about the ministry of not leaving. Sometimes pastors obey the Spirit by starting that new program. Sometimes pastors launch a new initiative, update the mission statement, or find a new church. More often, however, they obey the Spirit by continuing to show up day after day.
I don't know how long I will pastor at my current church. I say with Ezekiel, "O Lord God, you know" (37:3, NKJV).
But I do know this isn't a day for me to quit, but to stay.
Benjamin Vrbicek is the lead pastor at Community Evangelical Free Church in Harrisburg, Pennsylvania, the managing editor for Gospel-Centered Discipleship, and the author of several books.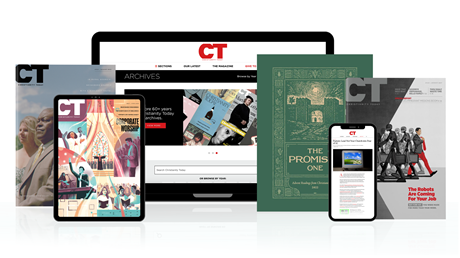 Annual & Monthly subscriptions available.
Print & Digital Issues of CT magazine
Complete access to every article on ChristianityToday.com
Unlimited access to 65+ years of CT's online archives
Member-only special issues
Subscribe
Pastors, There's a Ministry in Staying Put
Pastors, There's a Ministry in Staying Put