true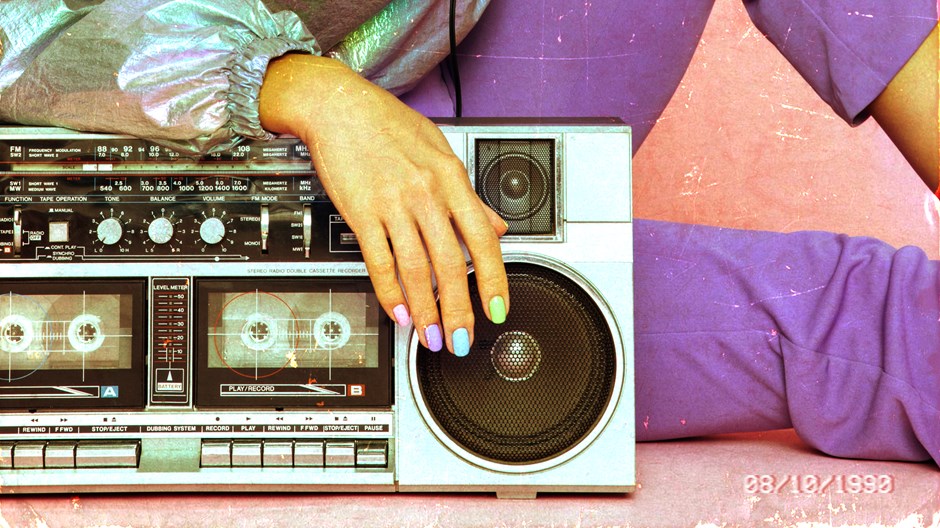 Image: Edits by Christianity Today / Source Image: Getty
In April of this year, worship leader Krista Treadway planned a "throwback" worship service with nostalgic favorites from the '90s and early 2000s, songs like "The Heart of Worship," "Shout to the Lord," and "In the Secret."
"They're special songs," said Treadway, who grew up with the music as a pastor's kid. "They hold such a dear place for us because they were our firsts."
As songs like "The Heart of Worship" (Matt Redman, 1999) and "Here I Am to Worship" (Tim Hughes, 1999) come back around as throwbacks for Christian millennials and Gen Xers, the music industry is in the midst of a financial sea-change focused on previous recordings.
Back catalogs across the music industry are more profitable than ever, and it makes fiscal sense for entertainment companies to market the music they control with the musicians they have already signed. So if you see a popular artist release a new recording of an old hit—it's not just to tap into our nostalgia.
In recent years, industry giants like Capitol Christian Music Group (CCMG), which, as of 2021, claims over half the market share of the Christian music industry, have invested more in catalog acquisitions and are seeing profits from publishing catalogs increase. In 2020, Universal Music Group (UMG), which owns CCMG, spent over $1 billion on catalog acquisitions.
In an investor meeting earlier this year, UMG described its catalog as "strategic assets that we can control and [that] improve monetization within our portfolio." While catalog acquisitions have slowed since last year, the investments UMG has made in the previous few years have given the group a lucrative and diverse publishing catalog, which includes some of the most popular and widely-used contemporary worship music of the past three decades, such as "Oceans (Where Feet May Fail)," "Blessed Be Your Name," and "Mighty to Save."
Just as the industry wants to market the back catalogs for revenue, a wave of Christians who who came of age during the rise of the worship music industry and in the aftermath of the worship wars are eager to tune in and sing along. The songs from decades ago represent the soundtracks for their faith journeys.
"These songs hold a special place for folks of my generation," said Ian Stewart, a worship leader in northern Colorado.
Stewart, 35, vividly remembers the message and resonance of songs like "The Heart of Worship," which encouraged churchgoers to focus on the posture of the heart rather than the style of the music, even as churches installed new sound systems and projectors.
When Redman released "The Heart of Worship" in the US in 1999, it quickly became a hit and helped establish a mainstream worship culture that took root in the UK and the US. The song was included in one of the first WOW Worship albums.
In 2003, Redman edited a book inspired by the song called The Heart of Worship Files, with contributions from Louie Giglio, Darlene Zschech, Brian Doerksen, Chris Tomlin, and Rita Springer.
From the vantage point of 2023, it makes sense that some Christians would want to revisit the worship world of 1999—through private listening and congregational singing—as new technologies like auto-tune and post-pandemic standardized streaming are again reshaping worship practices. Redman's lyrics, "When the music fades, and all is stripped away," resonate now as strongly as they did almost 25 years ago.
"The '90s was our turning point," said Treadway of her church and its relationship with contemporary worship music.
Treadway joined her youth group's worship band as a teen, just as her Free Methodist church in Sedro-Woolley, Washington, was making the switch from hymnals to contemporary drums-and-guitars music. As the daughter of the church's worship pastor, it had been her job to put out the hymnals on the pews every Sunday.
Songs like "The Heart of Worship" had helped her congregation navigate the jarring cultural shift without losing focus on God.
For Treadway and her church today, returning to "The Heart of Worship" during the throwback service was sacred. It seemed to awaken an enthusiasm for singing that she hadn't seen in a long time.
"Even folks who aren't usually that engaged were actually singing," said Treadway.
Some of the contemporary worship songs that millennial and Gen X Christians remember learning as kids or teenagers have never dropped out of regular rotation for church worship leaders.
"For some churches, 'The Heart of Worship' and 'Blessed Be Your Name' are about as new as they get," said Stewart, who leads worship in his own nondenominational church in Colorado, as well as in churches across the West as a contractor. But even the most popular songs from the '90s fell off the radar for a while, and it's now becoming more common for churches to revive them. As of the first Sunday in August, "The Heart of Worship" was the 37th most popular song on the Top 100 list for Christian Copyright Licensing International (CCLI), and "Here I Am to Worship" was 27th.
Nineties nostalgia and back-catalog profitability converge on Instagram and YouTube accounts run by Worship Together, CCMG's church resource division, with videos of Kari Jobe singing a new mash-up version of "The Heart of Worship" and UPPERROOM's Abbie Gamboa singing "Here I Am to Worship."
Each are current CCMG artists, and the company controls 100 percent of the publishing rights for both songs in their publishing catalog. Generally, the publishing-rights holder takes a 50 percent cut of royalties—the other half goes to the songwriters—so CCMG takes a cut every time a song is streamed or sung in a service, as well as royalties from streams, covers, live performances, and remixes.
Last month, Benjamin William Hastings, a longtime Hillsong songwriter and recording artist, released an album called Songs You Maybe Didn't Know I Wrote and Some You Maybe Did. It's a self-aware, tongue-in-cheek nod to Hastings' impressive songwriting credits and a reintroduction to his own back catalog, which includes "Gratitude," "O Praise the Name (Anastasis)" and "So Will I (100 Billion X). "Gratitude" is currently No. 11 on the CCLI Top 100.
One side-effect of the growing focus on catalog maintenance is that major labels have little incentive to take chances on new artists and new music (the dearth of breakthrough pop artists is starting to concern some in the industry).
"Record companies and publishers are going to put more focus on their catalogs," said Chris Lawson Jones, cofounder of Wings Music Group. "They are finding it harder to develop new worship music."
Getting a record deal with a label used to be most aspiring musicians' endgame. It meant money to make an expertly produced album, access to corporate marketing, and connections with industry insiders. But the days of a label discovering and sweeping up an unknown artist are gone, and up-and-coming artists are okay with that.
"Artists are usually faced with a binary choice: complete independence or a massive corporate label," said Lawson Jones, who was formerly the head of artists and repertoire (A&R) at Integrity Music UK, formerly Kingsway. "I rarely speak to artists who want a record deal."
Wings works with independent Christian artists who are finding audiences without a major label. It provides distribution services and artist support, helping indie musicians navigate the streaming world, release music effectively, and collect royalties from digital service providers.
Stephen Bradley, a British musician and producer who releases music as "sxxxt," has been able to start and sustain a career as an indie artist, but it took a long-term plan and commitment.
"Hungry artists need money. They are drawn to the advance you get with a record label. But labels expect so much of you," said Bradley. "If I own all my music [masters], I have potential."
"Giving up publishing rights would be giving up a cut of a major revenue stream," said Wendell Kimbrough, a worship leader and recording artist based in Dallas.
Kimbrough, who released a new album, You Belong, in July, receives artist support from Integrity Music but retains all of his publishing rights and owns all of his master recordings.
Elias Dummer is a former member of The City Harmonic and is now an independent artist who also works in marketing. He also has a label services deal with Integrity Music. "As an indie artist, I can release music and not play a single show a year," he said.
Most of Dummer's music revenue comes from Spotify; being bivocational gives him freedom to be particularly selective about touring. His experience on a major label with his former band and his marketing work have helped him navigate the gatekeepers and algorithmic systems that drive streaming traffic online.
Dummer, who belongs to the team behind Worship Leader Research, is hopeful that broader shifts in the industry will provide more freedom and opportunity for indie worship artists.
The worship wars of the '80s and '90s resulted in an unofficial worship "monoculture," where songs like "How Great Is Our God," "The Heart of Worship," and "In Christ Alone" have become contemporary standards that cross denominational and generational boundaries.
Dummer also sees the monoculture dominated by Hillsong, Bethel, and Elevation "starting to divide." If the worship music space is poised for fragmentation, perhaps the tent-pole songs of contemporary worship music will become even more valuable, part of a small repertory of enduring songs born out of a particular historical moment.
"Over one million Christian and gospel tracks are released every year. Worship leaders who are struggling to navigate are going back to old music," said Lawson Jones. "People are going to look back and find evergreen songs for the church."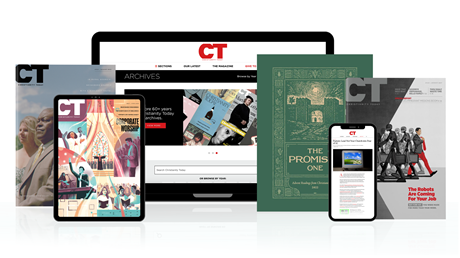 Annual & Monthly subscriptions available.
Print & Digital Issues of CT magazine
Complete access to every article on ChristianityToday.com
Unlimited access to 65+ years of CT's online archives
Member-only special issues
Subscribe
Worship Music Nostalgia Brings New Profit to Old Songs
Worship Music Nostalgia Brings New Profit to Old Songs