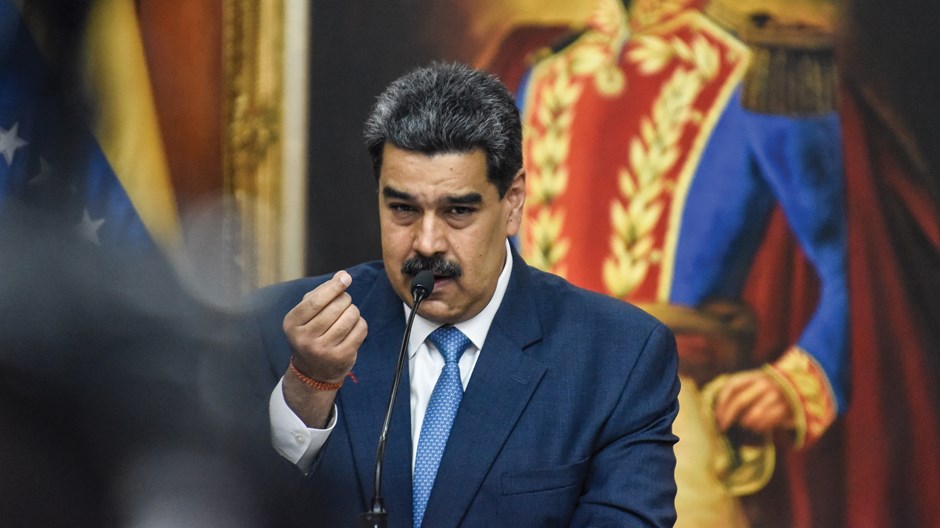 Image: Getty / Carolina Cabral
President Nicolás Maduro is rewarding evangelical churches that support him with government funds for building renovations. The Evangelical Council of Venezuela, a member of the World Evangelical Alliance, issued a statement critiquing the quid pro quo and distancing itself from the group that has closely allied with Maduro, the Christian Evangelical Movement of Venezuela. "We are opposed to worship activities being put at the service of the visibility of public officials or representatives," the council said. "The evangelical soul is not for sale. It has already been bought with an infinite price."
Brazil: Evangelicals connected to insurrection
Four evangelical pastors were among the 1,800 people detained by police during the riot in Brazil's capital on January 8. Protesters claimed without evidence that the narrow electoral defeat of president Jair Bolsonaro was a fraud and demanded the military oust the newly elected Luiz Inácio Lula da Silva. Videos on social media showed some rioters praying, singing hymns, and shouting, "Brazil belongs to Lord Jesus!" According to one poll, 64 percent of Brazilian evangelicals support a military coup.
United States: Church solar panels subsidized
The federal government is giving a 30 percent tax credit to nonprofits that install solar energy systems between 2023 and 2032, including churches and Christian ministries. Tax credits have underwritten the expansion of clean energy in the US since 2006, and today more than 3.5 percent of all single-family homes and 1.5 of commercial buildings have solar power systems. The Inflation Reduction Act extends and expands the incentive to nontaxpaying organizations.
Nigeria: Pastor charged with kidnapping himself twice
A pastor from the Evangelical Church Winning All was arrested on charges that he faked his own kidnapping—twice. Albarka Bitrus Sukuya of Jenta Apata, Jos, allegedly collected a ransom of 400,000 naira (about $900) from his congregation in mid-November 2022 but raised suspicion when he staged a second kidnapping with a second ransom note 15 days later. When questioned by police, Sukuya confessed and also admitted to setting a fellow pastor's cars on fire. Church members said the revelation made them distrust ministers but increased their confidence in the power of prayer. When they received the first ransom note, they prayed the kidnappers' secrets would be revealed.
Kenya: Arguments arise over women's clothes
Christian leaders in Kenya are debating church dress codes after a Catholic church south of Nairobi put up a banner showing pictures of prohibited clothing, including jeans with holes in them, shorts, skirts above the knee, transparent fabrics, and high heels. Methodists and Churches of Christ say they have instituted similar rules, with one minister claiming the intervention was necessary because women in miniskirts sit inappropriately in the front pew. A prominent imam has attributed Christian immodesty to Western influences. "We do not feel comfortable with the Western culture," he said. "Nakedness … is the steppingstone to abominations and evils."
Sweden: Rent hike threatens bookstore
The only Protestant bookstore in Stockholm is facing closure after four decades in the capital city. Proklama (Proclaim) opened in the 1970s and was run by young evangelicals who had returned to Sweden from overseas missions and were frustrated by their lack of access to Christian literature. The landlord is raising the rent by 21,000 kroner (about $2,000) per month.
Netherlands: Parliament leader steps down
A prominent evangelical is resigning from leadership of the Christian Union party and stepping down from parliament after 10 years, saying, "I have given what I had to give." Gert-Jan Segers was a missionary and an evangelical radio journalist before running for office as a representative of the party carrying on the legacy of Dutch Reformed leader Abraham Kuyper. Segers fought for increased support for the elderly and better care for women leaving prostitution.
Ukraine: Pentecostal accused of supporting Russian terror
Ukraine has sanctioned a Russian Pentecostal leader for "support for terror and genocidal policy" under a "guise of spirituality." Sergey Ryakhovsky, bishop of the Russian Association of Christians of the Evangelical Faith (Pentecostal), had close connections with Ukrainian churches before the war but provoked ire when he repeated Vladimir Putin's justifications for the invasion and told Christians they should avoid all comment on the conflict.
Turkey: Earthquake destroys Antioch
The oldest part of the city of Antakya, where followers of Jesus were first called "Christians" (Acts 11:26), was completely destroyed by a pair of massive earthquakes. More than 6,000 buildings collapsed across Turkey and an unknown number were damaged in Syria. By the end of the first two weeks of search-and-rescue missions, the death toll had risen above 47,000. The region sits at the juncture of three tectonic plates and few buildings can withstand magnitude 7.8 and 7.5 earthquakes. "I lost my friends," a hotel owner told The New York Times. "I lost the buildings where I ate and drank with my friends. I lost all my memories."
Israel: Christian community grows
The Christian population of Israel has increased to around 182,000 people, according to a census report from the government statistics bureau. Christians make up 1.9 percent of citizens. Nearly 13,000 live in Jerusalem, but the largest Christian communities are in Nazareth (21,100) and Haifa (16,700). More than three-quarters of the Christians are Arab. The largest denomination is the Byzantine Rite Greek Catholic Church, but there are an estimated 20,000 Messianic Jews, 7,000 Anglicans, and 900 Baptists. Few, however, are converts. All but 1 precent of Christians in Israel were raised in Christian households.
Mongolia: First two elders ordained
The United Methodist Church appointed its first two local elders in Mongolia 20 years after Koreans first sent missionaries to the country. Bishop Jeremiah Park laid hands on women named Munkhnaran and Urjinkhand, ordaining them to ministry. Munkhnaran first heard about Jesus at a medical mission where doctors told her they could not cure her chronic disease. Today she says, "I thank God for my poor health because it makes me rely on God's power completely." Urjinkhand, a church janitor, was called to ministry in two dreams where she was followed by a sheep that kept saying baa baa. Only 2 percent of Mongolia is Christian, but Korean missionaries hope increasing urbanization may create more opportunities to share the gospel.
Have something to add about this? See something we missed? Share your feedback here.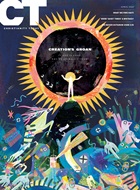 This article is from the April 2023 issue.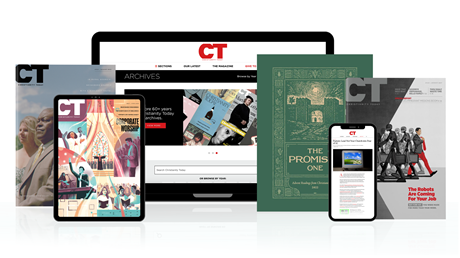 Annual & Monthly subscriptions available.
Print & Digital Issues of CT magazine
Complete access to every article on ChristianityToday.com
Unlimited access to 65+ years of CT's online archives
Member-only special issues
Subscribe
'The Evangelical Soul Is Not for Sale' in Venezuela
'The Evangelical Soul Is Not for Sale' in Venezuela