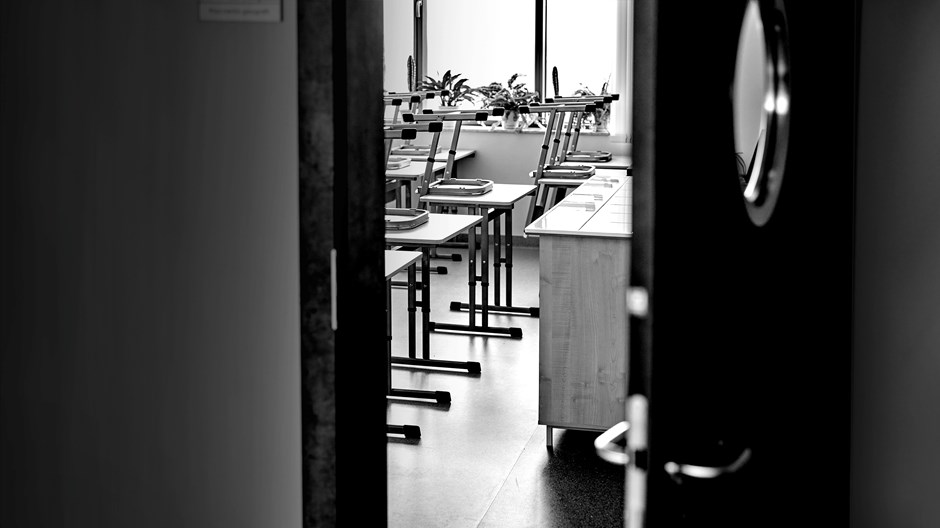 Image: Edits by CT / Source Image: Getty
On March 27, I dropped my kids off at their schools in Nashville. My youngest, who goes to preschool three days a week at The Covenant School, was home with me that day. As I drove home in the spring sun, I turned on a morning prayer meditation and heard Jesus' words over my car speakers: "I am the light of the world. Whoever follows me will never walk in darkness but will have the light of life" (John 8:12).
As I listened, I pondered this paradox of light and dark and wondered how Christians are supposed to live into it during hard circumstances. Psalm 23 assures us that we can walk through the valley of the shadow without fear. Psalm 91:1 says we "rest in the shadow of the Almighty." Different parts of Scripture reference this unique contrast: We walk in the shadow of death, yet in Christ, we're covered by God's protective shadow. Even in darkness, the only shadow over us is his.
At 10:18 a.m. that morning as I was thinking about these ideas, I received a text from my husband at his office at Covenant Church saying, "Pray for Covenant right now." In the 10 minutes that followed that message, the terrifying shooting at our church and school unfolded. Fear and uncertainty gripped me, and as I prayed, my morning meditations became immediately and stunningly personal to our community. The shadow of death invaded our hallways, ushering in chaos that we haven't yet been able to make sense of.
Since those moments, I have found few words to pray. But I have looked to the Psalms for comfort: "Be merciful to me, O God … for in you my soul takes refuge; in the shadow of your wings I will take refuge, till the storms of destruction pass by" (Ps. 57:1).
When the shadow of death hovers near, we find refuge in the shadow of the Almighty. We take solace in the visual image of God's tender presence like a mother bird protecting her young from danger. If God our Father cares for his children this way, then we can re-envision tragedy with the Lord's wings spreading over us. We can see him standing between us and death's shadow.
Those of us in the Covenant School community may take years to reckon with this divine mystery of what has come to pass and what we still do not understand. In our aching questions about these events, we can simply hold onto and be held by the weeping Christ. We can take comfort from his Word and confess that, whether in life or in death, those who belong to him are secure in his peace.
On the night of the shooting, the Covenant community gathered for a worship service at a sister church down the road. I stood in the back row singing "It Is Well With My Soul" and "In Christ Alone" through tears. At intervals, I had to let the people around me sing the words that I could not. I'm sure others did the same. In that communal space of grief, we came closer to understanding Christ's tears at the tomb of Lazarus in John 10.
As we go through the aftershocks of the shooting, we feel like the fragile creatures we are. Huddled together, we find strength and solace beneath the shade of God's covering. We don't understand why these events happened, yet we see glimpses of God's mercy gently pressing in upon us like those sheltering wings. We have to believe that in him alone, this story somehow holds together. As The Message articulates Paul's words to the Colossians:
From beginning to end he's there, towering far above everything, everyone. So spacious is he, so expansive, that everything of God finds its proper place in him without crowding. Not only that, but all the broken and dislocated pieces of the universe—people and things, animals and atoms—get properly fixed and fit together in vibrant harmonies, all because of his death, his blood that poured down from the cross. You yourselves are a case study of what he does. (Col 1:17–22, MSG)
I see this redemptive work going on right now. Nashville is a music hub—a harmony city. It has been thrown into dissonance, but God is weaving that dissonance back into harmony. Even as our hearts break, we can sing of his truth and beauty. We can sing in light of his death and resurrection. And we can grieve with hope.
Every Sunday, Christians at Covenant Church are sent out through two big wooden doors to love and serve the city and the world beyond it. We don't know what awaits us at our jobs and schools. But we live into this paradox of light and dark. Although Jesus made it look easy, I find it more difficult than ever. And what he has accomplished is ours in faith.
As our community goes through loss, we grasp and groan. We each grieve differently. Healing is messy and slow-going. But love is patient. The Holy Spirit is our helper. And we rest on the character of God.
That means we don't have to force our theology into words or pontificate on this tragedy, as if our best political or theological solutions might add something to the resurrection of Jesus Christ. Yes, we have to engage in restorative work. But we're also called to simply rest in Jesus' promise that death will not have the final word.
In this Easter season, my community is seeing the one who brings order out of chaos and new creation out of death. We praise God, who is our living hope while we wait (1 Pet. 1:3). We pray especially for the comfort and healing of families who've lost loved ones. As we pass through the valley of the shadow, God's tender wings cover us with peace beyond our understanding, and the shadow that hovers over us most closely is his own presence.
Pending Resolution
Pending Resolution is an exploration of the tensions of living between God's promises offered and his promises fulfilled, looking to Scripture for guidance.
Previous Pending Resolution Columns: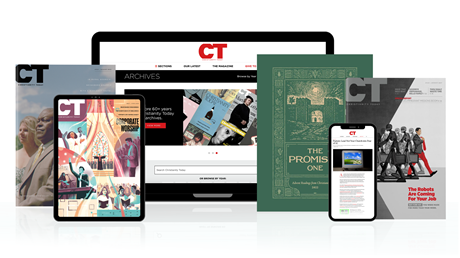 Annual & Monthly subscriptions available.
Print & Digital Issues of CT magazine
Complete access to every article on ChristianityToday.com
Unlimited access to 65+ years of CT's online archives
Member-only special issues
Subscribe
In Nashville, Death Hangs Over Our Doorways
In Nashville, Death Hangs Over Our Doorways