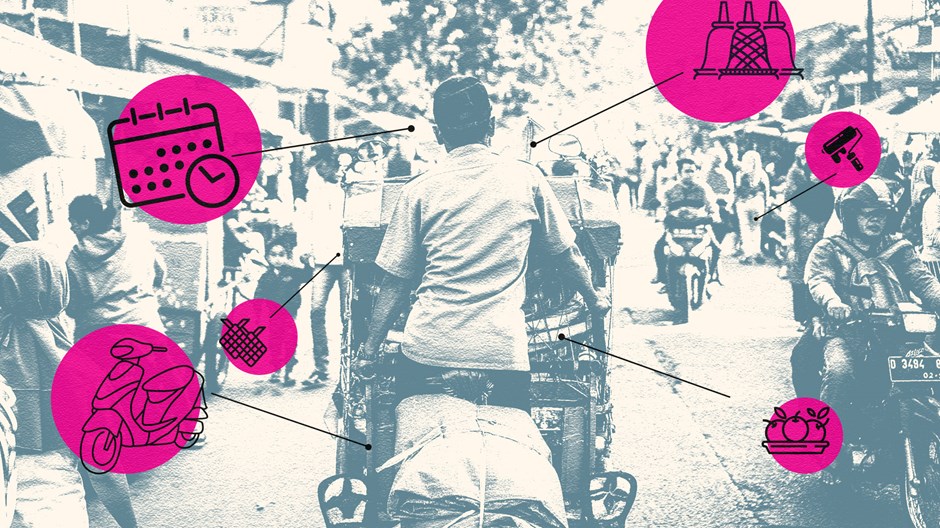 Image: Abigail Erickson
All Christians grapple with how to understand and interact with the culture (or cultures) surrounding them—all of which, post-Fall, are tangled mixtures of good and evil. Dordt University theology professor Justin Ariel Bailey takes up these complex dynamics in his latest book, Interpreting Your World: Five Lenses for Engaging Theology and Culture. Christopher Reese, freelance writer and editor of The Worldview Bulletin, talked with Bailey about the significance of culture, engaging it faithfully, and specific contemporary challenges.
What is culture, and why is it important for Christians to understand the culture they live in?
Culture is a web of significance in which we are suspended; it is a field of force in which we move. It's about how we make sense of God's world. There are multiple dimensions to this, and each needs to be taken seriously. Culture has a power dimension, but it also involves the moral communities we form, how we cope with the anxieties of life, and how we deal with the certainty of death.
Part of what I'm attempting in my book is to look at this question through five distinct lenses: meaning, power, ethics, religion, and aesthetics. I want to show how understanding cultural phenomena requires attention to all five dimensions.
We don't choose whether to be culturally engaged. We are all cultural creatures, living in cultural settings, making cultural lives for ourselves and our families. Understanding culture is the first step in exercising cultural agency and developing cultural wisdom in light of God's work in Christ.
How can a deeper understanding of culture contribute to our evangelism and discipleship?
Why don't people experience the gospel as good news? Answering that question requires careful cultural investigation. I always remind my students that while the four Gospels are united in their testimony to Jesus, each is responsive to the questions and concerns of particular communities. Pentecost is a reminder that God's message can be translated into our native language and logic.
Communication of any kind requires cultural understanding. The way we communicate the gospel and the way we pursue discipleship are likewise shaped by cultural interests, and the gospel resonates differently depending on the state of the cultural soil. Asking "What would be good news to these people?" is a great way to get at the heart of a culture.
How has evangelical thinking about culture changed in recent decades?
In the academic realm, it has become quite sophisticated. There is a lot of careful thinking, drawing from various disciplines: anthropology, sociology, psychology, critical theory, religious studies, missiology—all in conversation with theology, of course. There has also been greater sensitivity to the fact that culture is not reducible to ideas, and that cultural discipleship has to go beyond simply giving people correct information.
On the popular level, this nuance tends to get flattened—due, in part, to the way we consume information. One problem is our tendency to be satisfied using a single mode of analysis, like power or ethics. Both perspectives are important, but neither is sufficient.
You mention two key aspects of interpreting culture theologically—theology from culture and theology for culture. Can you explain the difference?
Theology from culture is an exercise in careful listening. What operative theology do we find in various cultural artifacts? In other words: What is most real, and what matters most? The questions we ask in this mode are investigative and empathetic; they're aimed at discovering why a particular cultural phenomenon connects with so many people, including us.
Theology for culture is an exercise in creative action. In light of the gospel, what should we make of a particular cultural reality? The questions in this mode are critical and constructive, as we seek to live out distinctively Christian interpretations of culture's offerings. We should be able to say how the gospel critiques and completes the world of meaning found in cultural artifacts.
Can you apply both modes of theology to a particular cultural artifact?
Let's take the smartphone, one of the most consequential inventions of our time. It has changed our access to information, the way we connect with others, and the way we are present in a space. How do we account for this? An adequate analysis would mention the powerful interests that have driven the digital revolution by working to colonize our attention and make our devices difficult to put down. But it would also look at the reasons we have surrendered our agency and attention. What benefits did we believe we were promised—convenience, connection, control? How do these help us cope with or escape from the anxieties of modern life? How has embracing the smartphone shaped our sense of what is most real and what matters most? All this is theology from culture.
Theology for culture asks, how do I live with this cultural artifact, given the story of Scripture? How does the gospel confront our quest for convenience and control, and how does it answer the broken promise of connection with something better? This kind of theology goes beyond the smartphone itself to consider what we do with it in the presence of our children, while we wait in line, or late at night when we can't sleep. Theology for culture seeks a more vital way of being present and paying attention, for the love of God and the good of our neighbors.
Where do you see evangelicals interacting with culture fruitfully? Where do you see them falling short?
I am encouraged when I see Christians playing the long game, cultivating what Eugene Peterson called "long obedience in the same direction," rather than being driven by ambition or fear. There's a maxim that I love: Criticize by creating. Which means that the best critique is building something beautiful.
The temptation in a world gone mad is to stand on the sidelines and point out what's wrong with everything. The alternative is to criticize by creating. Write a song, a poem, a play. Make a short film. Plant a garden. Host meals that bring new people together. Design something that leans into the best parts of being human. Make something that testifies to the hope we have in Christ.
Much of Western culture is openly hostile to orthodox Christianity. How can believers best engage with those who are antagonistic toward Christians or Christian belief?
At the end of my book, I talk about three postures that correspond to the theological virtues of faith, love, and hope. I call them non-reductive curiosity, non-dismissive discernment, and non-anxious presence.
Non-reductive curiosity is the fruit of faith. It begins with trust that we are secure, not because we have all the answers but because God has promised to be faithful. This allows us to be curious, because our ultimate security is not rooted in our cultural success.
Non-dismissive discernment is the fruit of love. It refuses to dismiss the dignity or avoid the presence of those unlike us, even those who are antagonistic. It seeks to discern where God is at work as our fellow image-bearers wrestle with reality.
Non-anxious presence (a term I've borrowed from a rabbi named Edwin Friedman) is the fruit of hope. Because we believe God is present and redeeming creation, we can offer our work with joy, even allowing it to die, fail, or be forgotten. The ultimate meaning of culture-making rests not in our hands, but in the long and loving work of our good Lord.
Have something to add about this? See something we missed? Share your feedback here.
Interpreting Your World: Five Lenses for Engaging Theology and Culture
Baker Academic
2022-09-20
192 pp., 14.22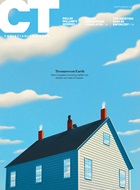 This article is from the September 2022 issue.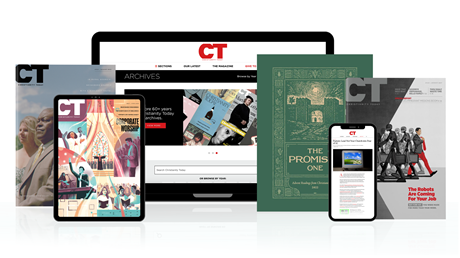 Annual & Monthly subscriptions available.
Print & Digital Issues of CT magazine
Complete access to every article on ChristianityToday.com
Unlimited access to 65+ years of CT's online archives
Member-only special issues
Subscribe
Playing the Cultural Long Game
Playing the Cultural Long Game