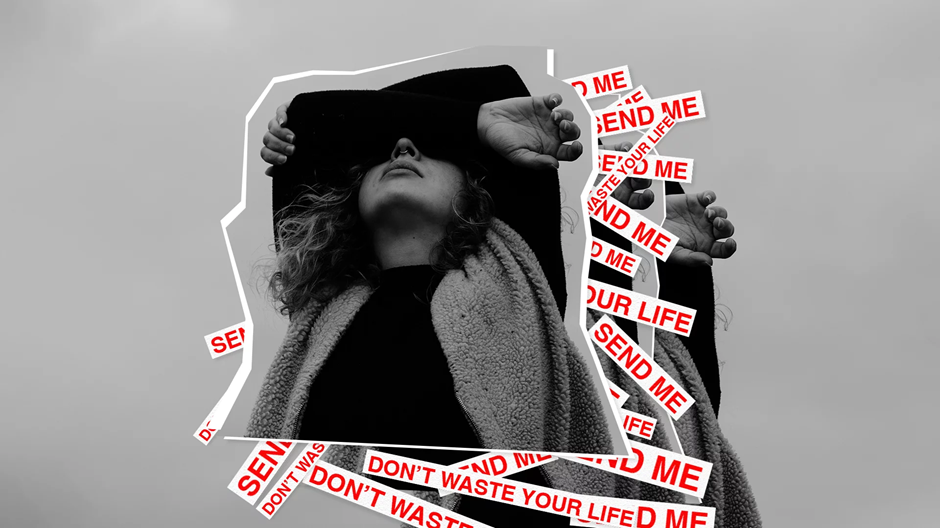 Image: Ilustración por Abigail Erickson / Source Images: Unsplash
Yo soy parte de la generación que escuchó: «¡No desperdicies tu vida!», una generación de jóvenes en la iglesia que creían que su principal llamado era no conformarse con una vida cristiana mediocre.
Nunca olvidaré una conferencia para adultos jóvenes a la que asistí cuando tenía poco más de 20 años. En ella escuchamos un mensaje basado en Isaías 6 predicado con tal fervor que, incluso los que ya éramos salvos, volvimos a ser salvos. La pasión fue la prueba de nuestra salvación; el celo fue la evidencia de nuestra fe. «¡Envíame a mí!» era nuestro mantra, mientras que «transformadores del mundo» era nuestra identidad. Todos queríamos ser usados ​​por Dios, pero ninguno de nosotros quería doblar las sillas después del servicio.
Para cuando me estaba acercando a los 30, estaba tan agotada de tanto esforzarme por ser usada por Dios que me sentí, literalmente, usada por Dios. Usada y tan vaciada por Él que no me quedaba nada para dar a nadie, ni siquiera a mí misma. Golpeé mis puños contra el volante, gritándole improperios a Dios, mientras iba de camino a mi trabajo en una iglesia. Sollocé en el piso de mi habitación por la noche y aun así me presenté para servir en nuestro ministerio universitario. Le escribí a Dios pregunta tras pregunta en mis cuadernos y luego fingí haber encontrado las respuestas en estudios bíblicos. Yo era la definición de las tumbas blanqueadas de las que habló Jesús en Mateo 23:27, fingiendo estar limpias por fuera, pero pudriéndose por dentro.
Nos encanta la parte de Isaías 6 que dice: «Aquí estoy. ¡Envíame a mí!» (v. 8). Incluso amamos la visión de la sala del trono, los querubines y serafines volando de un lado a otro, cantando eternamente las alabanzas del Santo. Por supuesto que queremos servir al Señor Dios Todopoderoso. Por supuesto que queremos ser enviados por Él. Por supuesto que no nos atreveríamos a decir nada más al tener tal santidad a la vista.
Excepto que Isaías sí lo hace. Y si nos perdemos lo que dice Isaías justo antes de responder la pregunta del Señor, nos perderemos todo. Isaías se pone de pie ante la gloria divina y tiene un colapso: «¡Ay de mí, que estoy perdido! Soy un hombre de labios impuros y vivo en medio de un pueblo de labios blasfemos, ¡y no obstante mis ojos han visto al Rey, al Señor Todopoderoso!» (v. 5).
Cuando llegamos al final de nosotros mismos, comenzamos a ver que una fe construida sobre nuestras habilidades, dones, carisma o buenas obras es tan inestable como un castillo de naipes. Si no lo vemos, simplemente no podremos llegar al momento en el que decimos: «¡Envíame a mí!». Al menos, no de forma verdadera ni sostenible.
En algún momento en el camino chocamos con una pared en nuestra fe, un momento en el que nuestras preguntas y dudas se apilan de tal forma que parecen insuperables porque nuestro trabajo deja de parecer tan grandioso o gratificante.
Ahí es cuando vemos que la gloria que estábamos tratando de capturar era principalmente para nosotros. Y descubrimos que servir al Señor es más parecido a llevar una cruz que a estar de pie en un escenario.
Lore Ferguson Wilbert, A Curious Faith, Brazos, una división de Baker Publishing Group, © 2022. Usado con permiso del editor. http://www.bakerpublishinggroup.com/
Traducción por Sergio Salazar.
Edición en español por Livia Giselle Seidel.
A Curious Faith: The Questions God Asks, We Ask, and We Wish Someone Would Ask Us
Brazos Press
2022-08-02
192 pp., 11.89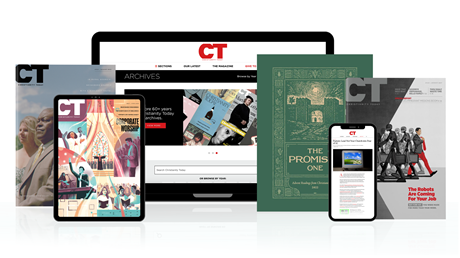 Annual & Monthly subscriptions available.
Print & Digital Issues of CT magazine
Complete access to every article on ChristianityToday.com
Unlimited access to 65+ years of CT's online archives
Member-only special issues
Subscribe
'Envíame a mí': una lección de humildad
'Envíame a mí': una lección de humildad