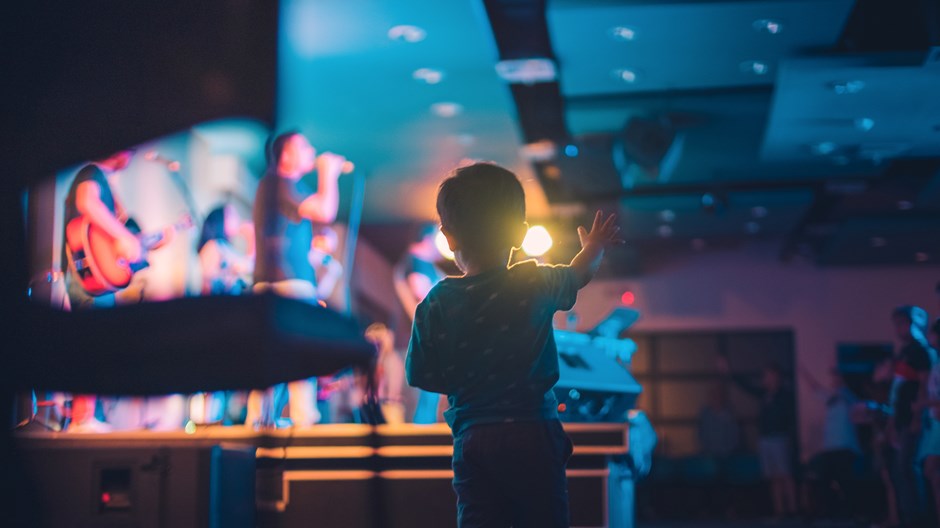 In the preface to Divine and Moral Songs for Children, a collection of songs and verse published in 1715, Isaac Watts wrote, "My friends, it is an awful and important charge that is committed to you. The wisdom and welfare of the succeeding generation are intrusted with you before-hand, and depend much on your conduct."
"What is learnt in verse is longer retained in memory and sooner recollected," wrote Watts, the English hymn writer and theologian whose works include "Joy to the World" and "O God, Our Help in Ages Past."
"[These verses] will be a constant furniture for the minds of children, that they may have something to think upon when alone, and sing over to themselves. This may sometimes give their thoughts a divine turn, and raise a young meditation."
No pressure, parents. Here is a tool that, if used properly and faithfully, may help you inspire "divine" thoughts and worship in your children.
There are a lot of reasons to teach children using music. It promotes language acquisition and literacy, it's participatory, it captures their attention and sentiment, and it helps them commit important information to memory.
Naturally, we use it to convey some basic ideas about God and the gospel starting at a young age. "Jesus loves me, this I know," "This is the day that the Lord has made"—these simple phrases are meant to be early, lasting impressions that begin as rote song memorization and hopefully become firm beliefs.
But Christians don't just aim to use songs as a learning tool. They want to raise kids to become worshipers themselves.
Worship in the Word, a new album out last month by artists Shane Barnard and Shane Everett, known as Shane & Shane, seeks to be a bridge between what we think of as "Sunday school songs" and the music kids will encounter in corporate worship with their parents. They designed accompanying music videos as tools to teach Scripture while modeling worship.
Teaching kids how to participate in musical worship may seem odd or unnecessary. For those who grew up in church services and Sunday school, the transition from singing about God to consciously singing to God was gradual and effortless, in hindsight.
But parents of digital natives are keenly aware that their children have easy access to more music and other entertainment media than any previous generation. As a result, many Christian parents have become more intentional with how they engage their children in worship.
As a "newish" dad, Brett McCracken wrote for The Gospel Coalition, "Fully aware that a few hours at church on Sundays will pale in comparison to the dozens of hours each week they'll be formed by secular ideas (through friends, school, phones, TV, music, everything), I'm already thinking about what I can do to surround my sons with Christian truth throughout their day-to-day lives. Music is one tactic."
Now more than ever, searching Christian parents are met with a barrage of musical resources: contemporary worship hits sung by peppy children's ensembles, Scripture and catechism memory songs, and lullabies so that your kids can fall asleep listening to praise music. And of course, the entire VeggieTales catalog.
With new resources like Worship in the Word and music for kids coming from artists at Hillsong, Bethel, and Elevation, there is also the opportunity (and potential accompanying pressure) to shepherd kids into a particular style of worship.
Learn by doing
Watts's collection of songs for children included a combination of praise hymns like "Praise to God for our Redemption," moral verses like "Against Lying" and "Obedience to Parents," and doctrinal songs like "Heaven and Hell." Heavy-handed? Yes, but Watts was trying to encourage the singing of lessons or ideas and the singing of praises to God. Contemporary writers of Christian music for children try to encourage this balance as well.
"We're [singing] about God's character, who he is, and trying to help [children] connect, to create that bridge of understanding for them," said Jason Houser, founder of Seeds Family Worship, an organization that creates kids' songs by setting Scripture to original music.
Balance between music that teaches principles and music that introduces a posture of worship allows children to enter in and explore spiritual ideas interactively, developing deeper understanding as they mature.
Parents can take comfort in the reality that children learn to participate in musical worship as they grow in community. The burden of teaching children is to be shared, even though the foundation is laid at home.
"The number one influence is going to be parents and families," said Angie Rumschik, early childhood ministry director at Grace Bible Church in Ann Arbor, Michigan. "But I know that when kids go into a main service with their families, the music seems to be what captures their attention. … They're watching everybody worship together and whatever is going on onstage. That's exciting to them."
Over time, children come to understand their prayers and songs as communication with God. They learn by observing and then doing it themselves.
"While the experience of God in worship leads to knowledge of God," wrote Jerome Berryman and Sonja Stewart in Young Children and Worship, "the primary mode of knowing is by participation."
If kids learn about musical worship by observing the practices of their families and churches, is kids' music really necessary? Should children simply participate in worship alongside their parents on Sunday morning?
"I think it's really important for families to bring their kids every now and then into service, to be a part of that," said Rumschik. Author Jen Wilkin also argues that families ought to be worshiping together on a regular basis.
"But kids are going to grow up, and they need to make their faith their own too," said Rumschik. Singing and playing with peers are ways for kids to experience being part of a little faith community separate from their parents.
The playful worship that happens in a classroom or auditorium full of children is valuable. Children engage with spiritual truths with their whole hearts, minds, and bodies, even if their understanding of the divine is in its infancy.
"Some [worship music] does resonate with kids, and some of it is a little bit inaccessible," said Tad Daniels, CEO of the Worship Initiative. "It's filled with extended metaphors and language that's not something you and I might use day to day. We understand it well, and we love to worship with it, but it may be just a little bit out of reach for kids."
Raising the bar for kids' worship music
At the same time, said Daniels, much of kids' music is too simple, both musically and thematically, especially for children in mid to late elementary school. In his view, there just isn't enough music for kids who have outgrown "Jesus Loves Me" and "Deep and Wide" but are still building a vocabulary of faith.
The artists at the Worship Initiative, a ministry started by Barnard and Everett, are creating music to bridge the gap. The 10 new songs on Worship in the Word, released in January, don't immediately register as kids' music. They aren't overly simple or repetitive, the melodies aren't trite, and the songs aren't thematically shallow.
Daniels noted that it was important to keep rich, challenging themes but present them in a vocabulary that would be understandable for an eight-year-old.
"What does it look like to tell kids that Jesus loves? What does it look like to tell kids that God is holy?" said Daniels. "Let's not pretend that they don't know anything."
In "First Things First (Matthew 6)," Shane & Shane sing, "My worry can't add to Your purpose / My questions don't hinder Your plan / My future is held in the hollow of Your hand."
The songwriters considered what it would look like to help kids understand that they can talk to God about their fears. Daniels recounted a conversation with one of the songwriters about the anxiety his children have experienced during the past two years.
This father told Daniels, "I get home from work, and all my daughters do is tell me about what they're worrying about. … I think my kids are becoming self-protective balls of anxiety."
Themes of worry and casting cares are woven through the album in songs like "Take Heart" and "You Know Everything."
Even younger kids can benefit from both intergenerational worship in the sanctuary and specialized kids' programming. Watts's vision for the use of children's music was a one-way educational project. Something more mutual and relational is possible in today's Christian communities.
"Kids can tap into the wonder that, I think sometimes with adults, gets covered up. With kids, it's fresh," said Houser.
"There's energy and joy," he said, "And I think that sometimes there's space for adult worship to just have more energy and express joy and excitement."
Daniels advises worship leaders to be willing to let go of perfect, polished sets in order to invite kids into worship space and reminds worshippers not to see squirmy, dancing, off-key kids in the service as distractions.
If we take Jesus at his word, that he does want the little children to come to him as they are, we need to allow them to worship in their full childlikeness.
"Jesus said to go to these little ones. These are the example of what it looks like to be in the kingdom of heaven," said Daniels.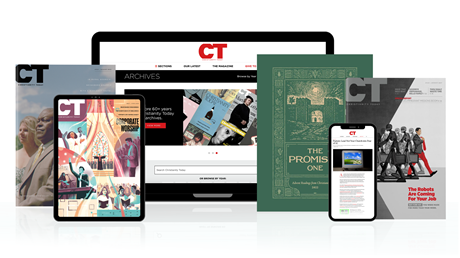 Annual & Monthly subscriptions available.
Print & Digital Issues of CT magazine
Complete access to every article on ChristianityToday.com
Unlimited access to 65+ years of CT's online archives
Member-only special issues
Subscribe
Kids Can Sing and Shout. How Do We Teach Them to Worship?
Kids Can Sing and Shout. How Do We Teach Them to Worship?