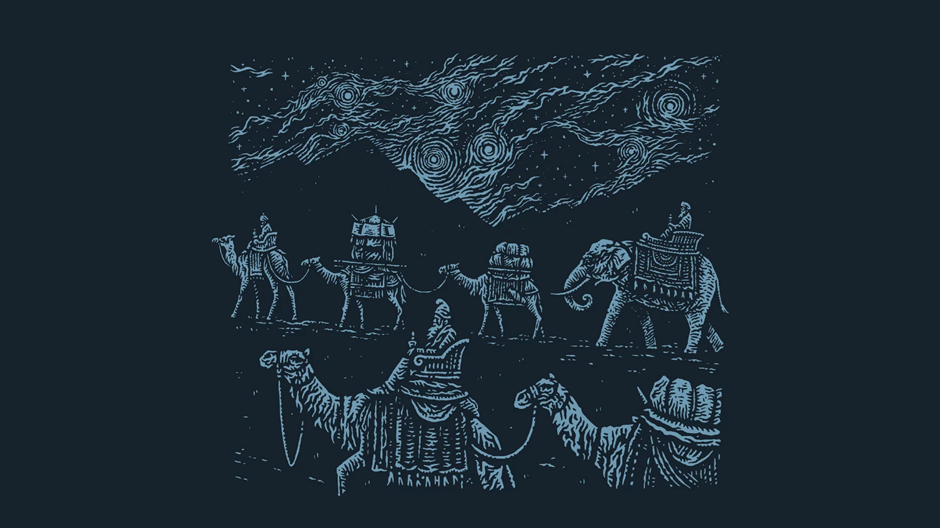 Image: Stephen Crotts
Lea Mateo 2:1–12 e Isaías 49:6; 60:3
A lo largo de la historia, los humanos han levantado la mirada al cielo nocturno para buscar las señales de lo alto. Esa tendencia ha llevado a muchos a adorar las estrellas y los cuerpos celestes. En Génesis 1 no se utilizan los términos sol y luna; en cambio, son descritos como el astro mayor y el menor (v. 16), probablemente para evitar nombres que normalmente se evocaban en la adoración a los ídolos en el antiguo Cercano Oriente.
No obstante, Dios pronto usaría esa misma búsqueda humana de señales en las estrellas para revelar su pacto: le ordenó a Abraham que mirara y fuera testigo de las innumerables estrellas, presagiando la bendición de su descendencia a las naciones. Cientos de años después, sin embargo, cuando los hijos de Abraham fueron llevados al exilio en Babilonia, parecía que la oscuridad de las naciones había devorado la luz. Parecía que se había perdido la esperanza.
Pero en Mateo 2 encontramos un giro inesperado de redención. Nos encontramos con los magos —de una clase alta conocida por la astrología (y la idolatría) y que probablemente provenían de la misma región en donde había sido exiliado el pueblo de Dios—, cuyo estudio de los cielos les había conducido a la fe en la promesa de Abraham. ¿Se habían cumplido finalmente las historias transmitidas por Daniel y por los exiliados en Babilonia? Al aventurarse, posiblemente, al mismo viaje de 1500 kilómetros (900 millas) desde la antigua Babilonia hasta Jerusalén que los exiliados que regresaron habían recorrido tantos años antes, los magos buscaban respuesta a una sola pregunta: «¿Dónde está el que ha nacido rey de los judíos?» (v. 2).
Su búsqueda reveló un profundo anhelo espiritual: «Vimos levantarse su estrella y hemos venido a adorarlo». Su viaje fue un cumplimiento de la visión profética de Isaías y un presagio de lo que iba a suceder: «Yo te pongo ahora como luz para las naciones, a fin de que lleves mi salvación hasta los confines de la tierra» (49:6). El «astro menor» de la estrella dirigía a los magos hacia el «astro mayor» en el pequeño pueblo de Belén, lo suficientemente brillante como para iluminar a las naciones. La luz había venido al mundo, y la oscuridad no podría vencerla.
La luz de la Epifanía —la aparición de Dios en la llegada de Jesús— sigue ofreciendo esperanza a todas las naciones que andan a tientas por la oscuridad en busca de la verdad divina. Como nos demostraron los magos, ¡estas nuevas son demasiado buenas como para no compartirlas! Estos sabios de Oriente siguen enseñándonos que debemos viajar a lo largo y a lo ancho para compartir la noticia de que Jesús es la Luz del mundo y la esperanza para las naciones. Como nos dicen las Escrituras: «Ustedes son descendencia escogida, sacerdocio regio, nación santa, pueblo que pertenece a Dios, para que proclamen las obras maravillosas de aquel que los llamó de las tinieblas a su luz admirable» (1 Pedro 2:9).
Rasool Berry es el pastor de la iglesia The Bridge en Brooklyn, Nueva York. También es el presentador del pódcast Where Ya From?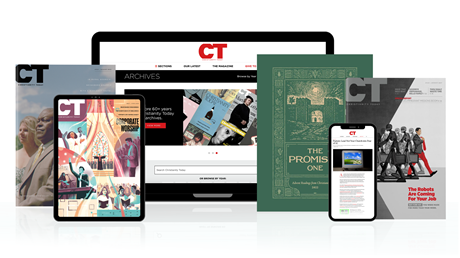 Subscribe to Christianity Today and get access to this article plus 65+ years of archives.
Home delivery of CT magazine
Complete access to articles on ChristianityToday.com
Over 120 years of magazine archives plus full access to all of CT's online archives
Subscribe Now
Luz del mundo, esperanza para las naciones
Luz del mundo, esperanza para las naciones