The US Supreme Court decision in Dobbs v. Jackson, which overturned Roe v. Wade, represents the most significant change in abortion law in nearly 50 years. As a result, state governments have been acting fast to either implement anti-abortion legislation or reassert their commitment to abortion rights. Meanwhile, many medical institutions, social workers, and healthcare providers are scrambling to understand the new rules for serving their communities while staying on the right side of the law.
In the wake of the Court's immensely consequential ruling, Christians are asking many questions. What does pro-life ministry look like in a post-Roe world? How can the church articulate a compassionate vision for supporting women in crisis-pregnancy situations? How do pastors lead in this moment?
These and other questions are covered in this candid webinar. Cohosted by CT and the National Association of Evangelicals, this virtual roundtable features a diverse panel of Christian leaders from advocacy, pastoral, and theological backgrounds.
"We have the ability as the body of Christ to respond to this, but we've got to be thinking about it through the lens of meeting the physical, emotional, spiritual, and social needs of people," says Care Net president Roland Warren, who along with the other panelists stressed the need for a greater commitment to discipleship and to coming alongside people who are struggling with difficult pregnancy decisions. "These life decisions need the life support that the body of Christ is uniquely positioned to provide."
Watch the video above now, and stay connected to CT for more news and features on this issue.
Meet the Panelists
KELLY ROSATI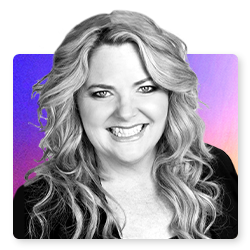 Kelly M. Rosati, JD, is a nationally recognized child advocate and the CEO of KMR Consulting. Kelly has decades of expertise in issues of human life and dignity, foster care and adoption, and mental health. Before founding KMR Consulting, she served for ten years as a vice president of Focus on the Family, where she co-founded the nationally recognized Wait No More program, which recruits adoptive families for children in foster care. Kelly received her undergraduate degree from Marquette University and graduated cum laude from the University of Nebraska College of Law. Along with her husband, John, she's the author of the 2011 book Wait No More, which is about her family's amazing adoption journey. She lives with her family, horses, and dogs in the East Mountains of New Mexico.
ROLAND C. WARREN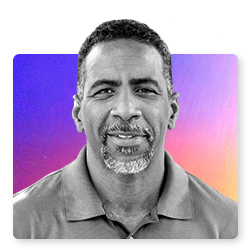 Roland C. Warren is the CEO of Care Net, one of the largest networks of crisis pregnancy centers in North America. A graduate of Princeton University and the Wharton School of Business at the University of Pennsylvania, Roland is an inspirational servant leader with a heart for Christ and a mind for business. After twenty years in the corporate world (with IBM, Pepsi, and Goldman Sachs), he spent eleven years as president of the National Fatherhood Initiative. His national media appearances include The Oprah Winfrey Show, The TODAY Show, CNN, Fox News Channel, and Black Entertainment Television. Roland is the author of Bad Dads of the Bible andRaising Sons of Promise: A Guide for Single Mothers of Boys. He and his wife, Dr. Yvette Lopez-Warren, have two adult sons and three grandchildren.
LAKITA GARTH WRIGHT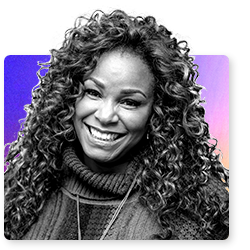 Lakita Garth Wright is the vice president of media at Urban Ministries Inc. (UMI), the largest African American Christian publishing and media company in the US. She's a graduate of the University of Southern California and has addressed millions through motivational assemblies across the United States and internationally. The author of the bestselling book The Naked Truth: About Sex, Love, and Relationships, she speaks on issues such as race relations, politics, abstinence, abortion, and the impact of media on culture. Her numerous media appearances include Anderson Cooper, The View, and Focus on the Family's Mind Over Media. She's the author of the bestselling book The Naked Truth: About Sex, Love, and Relationships. Lakita is married to Jeffrey Wright, CEO of UMI. They have four children and reside in Chicago.
LISA TREVIÑO CUMMINS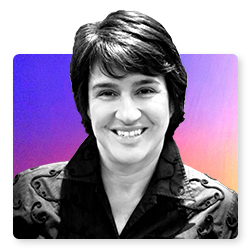 Lisa Treviño Cummins is the president of Urban Strategies, an organization she founded in 2003 with a mission to tool, connect, and resource community and faith-based organizations focused on helping their neighbors flourish. A third-generation American of Mexican descent, Lisa traces the formation of her identity and worldview to her family and faith. Prior to Urban Strategies, she was an executive in community-development banking at Bank of America, and in 2001 she helped launch the White House Faith and Community-Based Initiative and served as its associate director for two years. She is the coauthor, with Lorena Garza Gonzalez, of Inheritance: Discovering the Richness of Latino Family & Culture. Lisa earned her MBA from University of Texas in San Antonio. She resides in the Washington, DC, area with her husband and their three children.
KAITLYN SCHIESS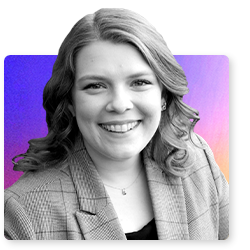 Kaitlyn Schiess is a ThD student at Duke Divinity School studying political theology, ethics, and biblical interpretation. She has a ThM in systematic theology from Dallas Theological Seminary. She is the aut hor of The Liturgy of Politics: Spiritual Formationfor the Sake of Our Neighborand has written about theology, politics, and culture at place s like Christianity Today, The New York Time s, and Christ and Pop Culture. She's currently researching and writing her next book, which looks at America's history of using (and misusing) the Bible in politics.
WALTER KIM (MODERATOR)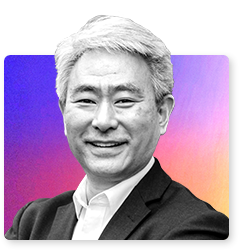 Walter Kim became the president of the National Association of Evangelicals in January 2020. He also serves as teacher-in-residence at Trinity Presbyterian Church in Charlottesville, Virginia, after ministering for 15 years at Boston's historic Park Street Church. He has spent nearly three decades preaching, writing, and engaging in collaborative leadership to connect the Bible to the significant intellectual, cultural, and social issues of the day. Walter serves on the boards of Christianity Today and World Relief, and on the Advisory Council of Gordon College. He received his Ph.D. from Harvard University in Near Eastern Languages and Civilizations, his MDiv from Regent College in Vancouver, and his BA from Northwestern University, and he is a licensed minister in the Conservative Congregational Christian Conference.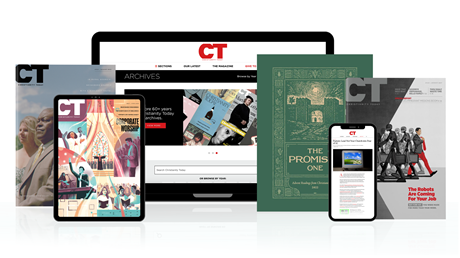 Annual & Monthly subscriptions available.
Print & Digital Issues of CT magazine
Complete access to every article on ChristianityToday.com
Unlimited access to 65+ years of CT's online archives
Member-only special issues
Subscribe
Pro-Life Ministry in Post-Roe America
Pro-Life Ministry in Post-Roe America