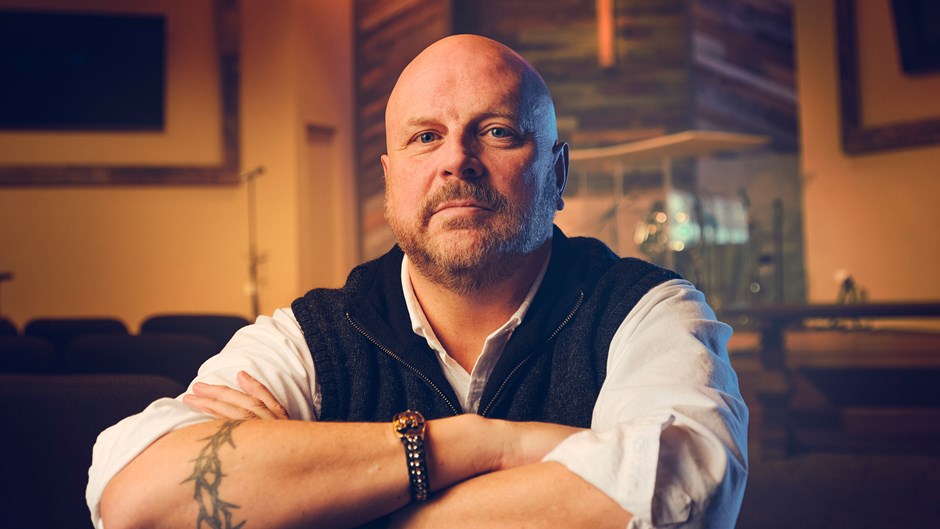 Image: Photo by Willie Petersen 
Certain days are marked indelibly in our memories. For me, it's the day the limo picked up the Isilon Systems corporate team from our New York City hotel and drove us to the midtown Manhattan trading floor of the investment bank Morgan Stanley.
I was still a little hung-over from the stock pricing party the evening before. We were going to stand on the trading floor as the momentous day began. In a few moments, Isilon's stock would be publicly traded, and we would watch the stock price fluctuate until it made us wealthy.
When the opening bell rang, Isilon's stock stood at $13 per share and immediately began a steady climb, more than doubling its offering price. Isilon team members spent the rest of the day hugging and congratulating each other over our roaring success. I was now a millionaire on paper.
But something wasn't right. While most corporate execs would feel elated, I felt an overwhelming sense of melancholy and dissatisfaction. My Isilon colleagues felt ebullient and optimistic, but I couldn't share in their triumph.
The world without Jesus
A week earlier, on this IPO road show, I had come to faith in Jesus Christ in London. On that fateful day, we had a series of nine meetings, after which we enjoyed a long dinner—replete with endless supplies of cocktails and wine—at a restaurant in the trendy Soho neighborhood.
Walking the streets afterward, we passed an older-looking office building that could have served as an apartment house. An investment banker stopped us and pointed out that Karl Marx had lived there during his time in London, while working on his book Das Kapital.
A voice from our group piped up: "Lucky for us Karl Marx didn't get it right, or we wouldn't be here." Everyone laughed. The irony of passing a monument to communist history while drumming up investments for our business hadn't escaped us.
"True," another member of our party chimed in. "But he did get one thing right: Religion is an opiate for the masses. It's nothing but a support for people's insecurities. A crutch." Someone else echoed this judgment: "If it wasn't for religion, most of the wars in the world would have never taken place. Think of all the lives that would have been saved. If it wasn't for religion, this world would be a much better place."
"Makes sense," I mumbled as I nodded my head. They continued their conversation while we headed back to the hotel in our limousine.
Entering my room, I felt clearheaded—more clearheaded than normal—and I looked down at the wet bar. At first, I thought I'd have another drink or two before heading to bed, but instead I shook my head and sat down in a large oak chair with lambskin upholstery. Something was stirring in my gut. I couldn't get the comment about religion being the opiate of the masses out of my mind. It amused me because of how shallow and sophomoric it seemed, and yet it bothered me too. In some ways my mind wanted to say yes, but my heart said no.
Then a question reverberated deep inside: What would the world be like without Jesus Christ? I wrestled with it and couldn't shake it. Sure, I thought, the world is a broken and depraved place where wars and violence are common. Sure, there is suffering and endless heartache. But what would the world be like without Jesus Christ?
Sitting in that luxurious chair, I reflected on the high and low points of my life. I thought especially about my quest for autonomy and self-sufficiency, and how it ended up enslaving me to the pursuit of wealth and other material things.
Then my wife, Trish, came to mind. She was a Christian—and truth be told, I had persecuted her for it. I had seen her hiding her Bible in the morning so I wouldn't make snide comments. I had called her a "Bible thumper" and a "Jesus freak." Our marriage was struggling mightily because, in biblical terms, we were unequally yoked.
But what would her life be like without Jesus? Her joy seemed to come from something she realized she didn't earn. How could she be joyful in anything if she didn't earn it? That's not how I saw life.
I realized that up to that point, I had invested all my intellectual energies into the idea that God didn't exist. Because if he did, then where did that leave me? I had put all my stock into myself—my self-sufficiency, my business acumen.
Looking at the clock, I realized I had been lost in thought for two hours. Glancing at the wet-bar fridge, I thought, Maybe I should have a drink or two. No, not tonight. I didn't want anything to cloud my thinking. Plus, at least for that moment, the desire wasn't there.
Suddenly, I felt a warm wave of energy surge through me, and my eyes welled up with tears. I couldn't stop it—a feeling of joy but also regret. A feeling of deep and unending love but also a deep sense of the need to repent. It seemed like a light had come on, even though the room was still dark.
I've had this all wrong, I thought. Yes, the world is a broken, depraved, and violent place. But the Bible says that Jesus healed people. He transformed them. He hung out among the worst of them. And he forgave them.
Then I felt a divine presence in the room. Shivers ran up and down my spine. The Holy Spirit was there. "Jesus!" I cried out. "I've worshiped myself, but it's empty. I don't want to live another moment apart from you. I give my life to you. Please forgive my pride. Make me one of yours, and adopt me into your family."
Then I laid down on the floor on my face before God and sobbed all night. Every tear washed away a memory of rebellion, a harsh word, an indiscretion. I didn't care whether anyone in the hallway or next door could hear me. I wanted a relationship with Jesus Christ.
Changing priorities
The years following my conversion featured crisis after crisis. I endured a painful separation from Isilon Systems. There were lawsuits and bad investments, to say nothing of the sinful habits that lingered in my life. The most difficult obstacle to overcome was finally admitting I was an alcoholic and committing to in-house rehab.
After getting sober, I felt called to spread the gospel. I got involved in Celebrate Recovery as well as a prison ministry at my church. Meanwhile, Trish could sense something new happening within me. She could see my change in priorities. No longer was I working 60- to 80-hour weeks while neglecting my family. And I had developed a ravenous appetite for Christian books.
Eleven years ago, I sat down with Trish to discuss our future. I told her my yearning to know God at a deeper level had planted in me a desire to go to seminary. Trish gave me a big smile and a bear hug. "Be careful what you pray for," she said through tears. "I asked God to save my husband. A garden-variety Christian man would have sufficed, but he's giving me a Charles Spurgeon!"
On my shoulder, I have a tattoo of 1 Peter 5:9–11, which speaks of God's grace making us "strong, firm and steadfast" after we have "suffered a little while." It steadies my faith, reminding me that God's purpose in my life never fades.
Stu Fuhlendorf is the senior pastor of Redemption Hills Church in Littleton, Colorado. He is the author of Wall Street to the Well: A Story of Transformation from Fortune to Faith.
Have something to add about this? See something we missed? Share your feedback here.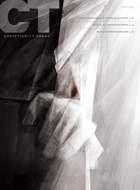 This article is from the April 2022 issue.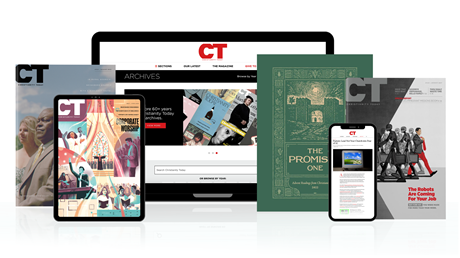 Annual & Monthly subscriptions available.
Print & Digital Issues of CT magazine
Complete access to every article on ChristianityToday.com
Unlimited access to 65+ years of CT's online archives
Member-only special issues
Subscribe
The Booze-Filled Business Trip That Made Me a Christian
The Booze-Filled Business Trip That Made Me a Christian