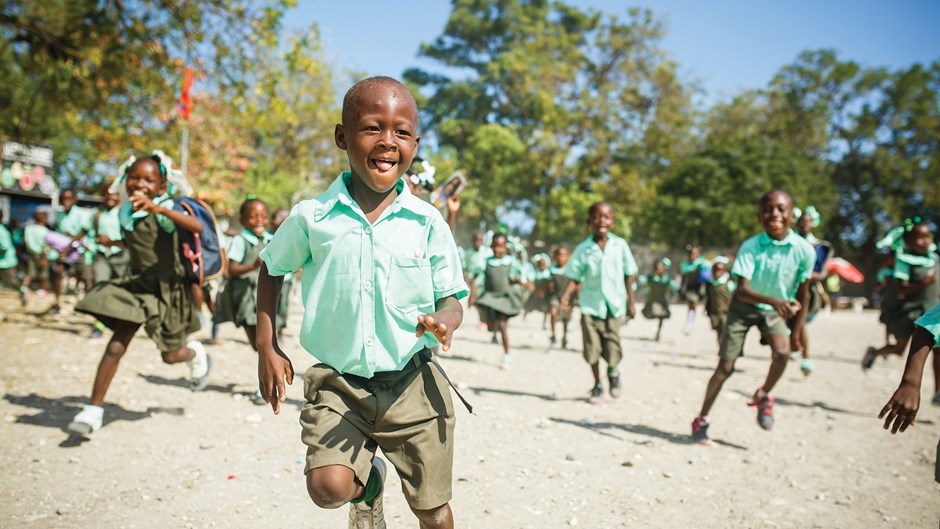 Image: Photo courtesy of Lifeline Christian Mission
Darwyn Sanchez teaches Honduran children that God loves everyone, but sometimes they question him. How could that be true, they ask, when only some children receive gifts from the Americans?
Those sponsored through the US-based Lifeline Christian Mission received letters, school supplies, and toys. But other students at the same school—and sometimes even in the same family—weren't "chosen," said Sanchez, Lifeline's Honduran assistant country director. And those kids wondered what was wrong with them.
"There is good fruit from the sponsorship program … but we need to grow," Sanchez said. "We need to give dignity to the people, and we need to change the strategies."
Lifeline has ended its one-to-one child sponsorship in Latin America and Haiti and has started a five-year transition to a new model of caring for children. The mission organization now promotes group sponsorships, which allow groups of Christians to support classrooms of children or entire communities, instead of individuals.
It is always a challenge for ministries to give up models they have relied on—more so when, like sponsorships, they provide a solid financial foundation for the ministry.
Despite the risk, Lifeline has decided to go ahead.
"Ultimately, it became a question of doing what we thought was right," said Joel Augustus, executive vice president of field ministries, "what God was leading us to do."
1 in 4 American donors have sponsored a child.
Lifeline is one of many organizations that are ending or "massively restructuring" their child sponsorship programs due to concerns that it's largely just a fundraising tool, promotes white saviorism, and isn't best for children, said Phil Darke, author and advocate for best practices in child-focused international work.
This model has been a huge part of international child ministry and the American donor experience. About nine million children are sponsored globally, a 2013 study showed. One in four American donors have sponsored a child, with more than $3 billion going to child sponsorships annually.
Sponsorship is a broad term. While the familiar experience of choosing a child from an online directory or a wall of postcards is nearly universal, what aid groups do with sponsor donations varies widely. Some fund orphanages. Others pay for after-school programs, tuition, or food for children living with their families.
And some of those approaches have shown positive results. Sponsored children are more likely to graduate from high school and college, become leaders in their communities, and get salaried jobs, according to the 2013 study, which evaluated 10,144 people in six countries served by Compassion International.
But many who have worked in the field have come to believe the downsides are worse. They say sponsorships disrupt communities, create confusion, and undermine local institutions that could lift people out of poverty. They also fear the model encourages unhealthy donor behavior, including feelings of entitlement.
The reexamination of sponsorship as a fundraising tactic is part of a broader shift in approaches toward helping at-risk children. In the late 20th century, programs concerned with saving children at all costs—which often involved removing kids from their communities and placing them in orphanages—began giving way to programs concerned more for child rights and dignity.
But "it wasn't like we passed from one era to the next," said child rights advocate Brandon Stiver. "In some regards, especially when it comes to fundraising, the two areas really operate concurrently."
In the past few years, however, even donors have come to see problems with one-on-one sponsorships. In 2017, CT reported 60 percent of child sponsors said they were "wary" of sponsorships, 54 percent said sponsorships are mostly a fundraising gimmick, and three-quarters said they were not confident their money actually went to one child.
There is also growing concern, in the internet age, about how sponsored children will feel about the way their tragedies were promoted. Heather Nozea, director of child protection in Haiti for Rapha International, a ministry that cares for survivors of sexual exploitation and human trafficking, said she cringes.
"Can you imagine how that will feel when that child gets a bit older and finds the most devastating details of their life posted publicly for the world to see?" Nozea said. "I have seen things like, 'His mother doesn't want him'; 'She was left on the trash dump to be eaten by pigs'; 'Her mother was raped and her father tried to kill her' posted on websites and social media next to a child's name and/or photo."
Sponsorships are also, in some instances, part of the model that sustains support for orphanages. Though the most high-profile Christian ministries have moved away from orphanages because of the documented problems they create for children and their communities, visits to orphanages remain one of the most popular short-term mission trips for American Christians.
When those trips are over, financial support typically dries up, unless the American is offered a child sponsorship. In Haiti alone, one child advocacy group was able to document $70 million given to orphanages annually, mostly from American Christians.
"It's actually a disincentive to get the kids back into families if we're doing child sponsorship," Darke said.
Not every organization believes child sponsorship is beyond reformation, though. World Vision, which helps 3.5 million kids around the world, has been trying to address root problems of poverty for 70 years using child sponsorship, said Margaret Schuler, senior vice president of World Vision's International Programs Group.
Schuler understands the criticisms. But she said one-to-one sponsorship brings attention to vulnerable kids, and in World Vision's model, it funds development projects for the entire community.
"There's some narrative out there about how … child sponsorship is not a great approach and it's dying," she said. "I think it could be if you don't do it right. Sponsorship gives the sponsor the opportunity to form a personal relationship with a child, be their champion, watch him or her grow over time … and ensure that their well-being is tracked."
The organization has made many changes over the years and in 2019 turned the child-sponsor relationship on its head. Children—instead of donors—now do the choosing.
Though sponsorship ministries haven't reached a consensus on the best alternative to one-to-one sponsorship, there is broad agreement that donors will need to let go of their unhealthy need for an emotional experience with a sponsored child.
Hands and Feet Project, a Tennessee-based ministry that operates in Haiti, tried to nudge supporters in that direction in 2017, when it relocated its housing for short-term mission teams and limited the interactions supporters could have with sponsored children and other kids in its programs.
"A lot of really passionate supporters left," executive director Andrea McGinniss told CT in 2019. "It challenged the mentality of, 'I want to come down. I want to hold babies. I want to have a feel-good moment.'"
The biggest risk for child sponsorship organizations is that any attempt to reform the system or develop a new model will come at a financial cost. Many want to change or end their child sponsorship model but are afraid they'll lose donors, said Brent Phillips, CEO of Cherish Uganda. Donors can be brought along, however, if the changes are explained, he said.
Cherish Uganda now promotes a transitional model of sponsorships that withholds children's names from donors, citing Matthew 6:3: "But when you give to the needy, do not let your left hand know what your right hand is doing."
"I think people respected that," Phillips said. "They're like, 'Okay, you're thinking deeper than, you just want to go get some money.' It further solidified some of those donors."
Lifeline, a 40-year-old Christian ministry, started looking into alternatives when Ben Simms took the role as CEO. The organization was founded by a general contractor and has been entrepreneurial and unafraid of change. Simms told staff he valued humble leadership and listening to voices from the field. Lifeline started its five-year transition away from sponsorships in 2020.
The Latin Americans who grew up being sponsored through the ministry welcomed the change, Sanchez said. They believe there are better models for caring for children than what they themselves experienced.
The big question for the ministry is still whether Americans—especially those who have long relationships sponsoring children one to one—will be willing to adjust.
"I'd like to say to our brothers and sisters in the USA: Help us to grow, giving us dignity, giving us the opportunity to lead others and to empower the people in the communities," Sanchez said. "That's the way we can be the difference. This is the way they can continue loving us."
Rebecca Hopkins is a journalist living in Colorado.
Have something to add about this? See something we missed? Share your feedback here.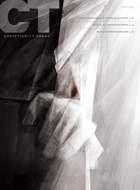 This article is from the April 2022 issue.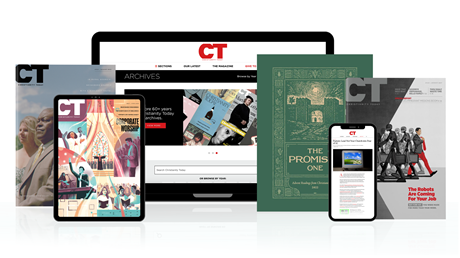 Annual & Monthly subscriptions available.
Print & Digital Issues of CT magazine
Complete access to every article on ChristianityToday.com
Unlimited access to 65+ years of CT's online archives
Member-only special issues
Subscribe
More Ministries Seek Alternatives to Child Sponsorships
More Ministries Seek Alternatives to Child Sponsorships