Para descargar nuestro devocional «El Evangelio de Adviento» completo, ingrese en este enlace.
Día de Navidad
Lea Lucas 2:8-20
El tono abrumador de este pasaje transmite alegría. Dios había enviado a su Hijo a la tierra, y la celebración del cielo se derramó sobre el mundo con alabanzas y una gloria impresionante. ¿Y a quién llegó el anuncio de la alegría? No llegó a la humanidad más gloriosa, sino a la más normal, mundana e incluso terrenal. Cuando leemos el texto podemos imaginarnos los olores del pesebre, desde las ovejas vigiladas por los pastores, hasta el comedero que acunaba a Jesús. La Navidad es una imagen impresionante del Evangelio: Dios no abandonó a su creación, sino que llegó hasta donde estaba, a un alto precio, para redimirla personalmente.
Lucas registra una variedad de respuestas a la proclamación de las huestes celestiales. Es comprensible que el primer sentimiento de los pastores sea de temor al verse frente a criaturas tan distintas a ellos. Pero su temor fue pronto sustituido por el entusiasmo. Al fin y al cabo, esta primera venida no es como la segunda. Mientras que la segunda venida de Cristo traerá el juicio de todos, esta primera fue una invitación de alegría para todos los pueblos, que daría lugar a una paz verdadera y duradera para los que respondieran a ella (vv. 10, 14).
La diligencia de los pastores para buscar la señal fue recompensada con el hallazgo de la familia, tal como habían dicho los ángeles. Pero los pastores no callaron las nuevas que habían recibido. Fueron tan diligentes en informar acerca de lo que se les había dicho como lo fueron en buscar al niño. Esta es la esencia de la proclamación del Evangelio: oírlo por nosotros mismos, experimentar que Dios ha cumplido su palabra, y compartir las Buenas Nuevas de salvación segura con otros.
Los que escucharon el testimonio de los pastores se asombraron (v. 18). Esto no significa necesariamente que comprendieran verdaderamente lo que los ángeles habían dicho a los pastores sobre el niño: Salvador, Mesías, Señor. Tal vez, al escuchar solo a los pastores comunes (y no a una hueste de ángeles) y ver solo a un recién nacido común, la gloria quedó demasiado oscurecida para algunos. Sin embargo, Dios nos llama a vivir por la fe en Él, no por vista.
María, por su parte, creyó todo en su corazón, y lo trasladó a su mente. Y los pastores completaron su espontáneo viaje misionero alabando y glorificando a Dios. Cristo el Señor, nuestro Salvador, tomó la naturaleza humana por nosotros y vino a ser nuestra paz. ¡Que nuestra respuesta hoy —tal como la de los pastores— resuene con alegría, alabanza y gloria!
Rachel Gilson forma parte del equipo de liderazgo de Cru para el desarrollo teológico y la cultura. Es autora de Born Again This Way: Coming Out, Coming to Faith, and What Comes Next.
Traducción por Sofía Castillo.
Edición en español por Livia Giselle Seidel.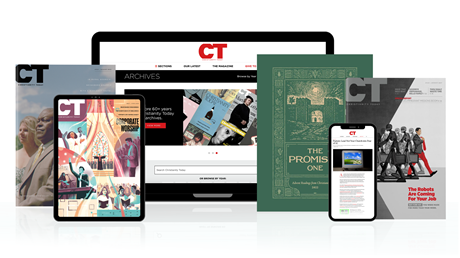 Subscribe to Christianity Today and get access to this article plus 65+ years of archives.
Home delivery of CT magazine
Complete access to articles on ChristianityToday.com
Over 120 years of magazine archives plus full access to all of CT's online archives
Subscribe Now
Gran alegría para todo el pueblo
Gran alegría para todo el pueblo