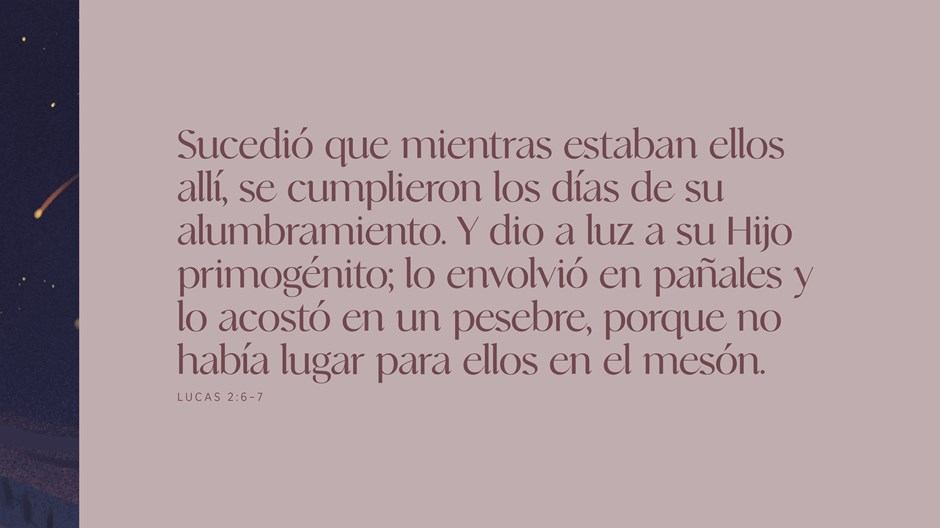 Para descargar nuestro devocional «El Evangelio de Adviento» completo, ingrese en este enlace.
Nochebuena
Lea Lucas 2:1-7
El emperador Augusto promulgó un amplio decreto para que todos los habitantes del mundo romano fueran registrados en un censo. Muchos de nosotros estamos familiarizados con este detalle de la historia del nacimiento de Jesús porque es lo que llevó a María y a José a Belén, en cumplimiento de la profecía de Miqueas 5:2-5. Pero también es notable porque demuestra el gran poder de Augusto como emperador. Cuando él decía algo, todos debían obedecer. No era alguien que podía ser ignorado.
A diferencia del emperador, era fácil pasar por alto a Jesús. Su nacimiento, profetizado y por mucho tiempo esperado, contrasta fuertemente con el poder de Augusto. Jesús nació en circunstancias humildes y sombrías, fáciles de ser pasadas por alto. A medida que se desarrolla el relato evangélico, hay personas que son capaces de reconocer a Jesús como Dios en medio de ellos, pero son unos pocos elegidos. Resulta que la Encarnación es algo fácil de ignorar, y la mayoría lo hace sin siquiera saberlo.
Si queremos ser personas que ven y reconocen la presencia encarnada de Dios en nuestras vidas y en nuestro mundo, ¿qué debemos hacer? Me recuerda a una vez que perdí una lente de contacto en el vestíbulo de un gran hotel. Parpadeé, sentí una sensación extraña en el ojo y, antes de que me diera cuenta, mi lente de contacto había caído en algún lugar de la alfombra brillante y estampada.
Me quedé inmóvil, la busqué y traté de evitar que otros la aplastaran por accidente. Un par de empleados del hotel se apiadaron de mí y me ayudaron. Para mi alivio, finalmente la encontramos escondida debajo de una silla cercana. Aquella experiencia me enseñó que, cuando intentas fijarte en algo que puede pasar fácilmente desapercibido, es útil detenerse, mirar de cerca y pedir ayuda a los demás.
¿Qué pasaría si nosotros, como pueblo de Dios, nos detuviéramos y redujéramos la velocidad para mirar de cerca y asimilar la belleza de la Encarnación? El Verbo que se hizo carne y vino a nuestro mundo como un niño para vivir «entre nosotros» es una noticia de gozo para un mundo agobiado (Juan 1:14). Pero si no tomamos la decisión intencional de detenernos y mirar con atención, también podríamos perdernos la oportunidad ver a Jesús, escondido en silencio pero presente en cada momento de nuestras vidas, un poco como una pequeña lente de contacto que pasa desapercibida en el ajetreo de la gente que se dirige a otros asuntos.
¿Qué pasaría si eligiéramos aumentar la conciencia de la presencia encarnada de Dios a nuestro alrededor? ¿Qué pasaría si nos ayudáramos mutuamente a hacerlo como comunidad? Que anhelemos el tipo de vida que nos permite notar la Encarnación, detenernos y ver la nueva vida y la esperanza, incluso cuando aparece en un pesebre.
Tracey Gee es entrenadora y consultora de desarrollo de liderazgo. Es autora de Mark (Alabaster Guided Meditations) y coautora de More Than Serving Tea.
Traducción por Sofía Castillo.
Edición en español por Livia Giselle Seidel.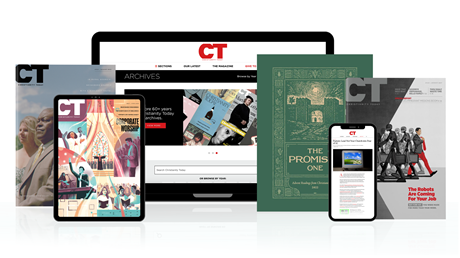 Subscribe to Christianity Today and get access to this article plus 65+ years of archives.
Home delivery of CT magazine
Complete access to articles on ChristianityToday.com
Over 120 years of magazine archives plus full access to all of CT's online archives
Subscribe Now
Oculto en silencio
Oculto en silencio