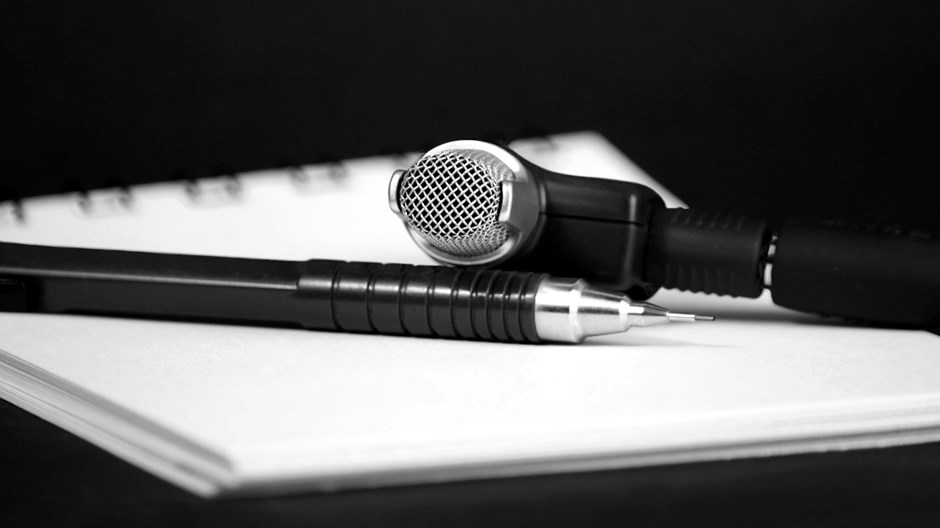 Christianity Today dimotivasi oleh kasih yang mendalam kepada gereja. Kasih yang demikian terkadang menyakitkan, terutama ketika hal itu berarti melaporkan bukti perilaku yang berbahaya yang dilakukan oleh para pemimpin pelayanan. Pernyataan-pernyataan seperti ini sulit kami publikasikan, dan mungkin sulit dibaca. Selama bertahun-tahun, beberapa pembaca bertanya-tanya mengapa kami menerbitkan bukti pelanggaran yang dilakukan oleh para pemimpin pelayanan yang telah berbuat baik di dunia. Para pembaca lainnya, yang mendukung pelaporan investigasi secara umum, berpendapat bahwa publikasi bukti pelanggaran itu seharusnya ditujukan di luar komunitas Kristen kita. Tetapi komitmen kami untuk mencari kebenaran melampaui komitmen kami terhadap kelompok. Dan dengan melaporkan kebenaran, kami peduli dengan komunitas kami.
Kasih mendorong kita untuk mengasihi mereka yang terluka oleh para pemimpin pelayanan — bukan hanya para korban itu sendiri, tetapi juga banyak orang lain yang melihat dampak dari dosa dan pelecehan para pemimpin dan yang bertanya-tanya apakah orang Kristen benar-benar peduli. Kasih yang mendalam terhadap gereja juga mendorong kita untuk mencintai pemimpin pelayanan yang bersalah. Seringkali, mereka butuh penyingkapan untuk menuntun mereka pada pertobatan.
Kasih mendorong kami untuk menyelidiki segala tuduhan — atau melanjutkan penyelidikan kami — bahkan ketika pemimpin yang tertuduh itu telah tiada. Kehancuran akibat dosa tetap ada meski pemimpin pelayanan telah meninggal. Haruskah kita meminta para korban untuk memikul beban, trauma, dan rasa malu dari pengalaman-pengalaman mereka sendirian dalam kegelapan? Tidak. Entah perbuatan-perbuatan baik dari pemimpin pelayanan ataupun kematiannya, tidak boleh membungkam para korbannya. Dan orang yang berdosa membutuhkan anugerah yang hadir bersama terang. Kematian menghalangi kesempatan untuk pertobatan orang berdosa, tetapi tidak menghalangi kesempatan untuk pemulihan dan kebebasan bagi korban.
Seluruh gereja memerlukan penerangan tersebut, sesakit apapun itu. Christianity Today tidak melakukan pekerjaan yang panjang dan mahal untuk menyelidiki tuduhan dalam rangka membuat daftar orang berdosa yang terkenal jahat. Tujuan kami adalah koreksi — bukan hanya bagi para pemimpin yang kami laporkan, tetapi juga untuk kita semua.
Alkitab berbicara dengan sangat gamblang tentang kekurangan dan kegagalan tokoh-tokohnya yang paling heroik sekalipun. Pahlawan utama dari kisah-kisah biblikal, dan pahlawan utama dari kisah kita sendiri, bukanlah manusia dalam segala dosanya, tetapi Tuhan yang bekerja melalui orang-orang berdosa untuk menebus mereka dan mencapai tujuan-Nya. Ketika Kitab Suci merinci kesalahan-kesalahan pedih dari para pahlawannya, itu "bermanfaat untuk mengajar, untuk menyatakan kesalahan, untuk memperbaiki kelakuan dan untuk mendidik orang dalam kebenaran." (2Tim. 3:16). Kami tidak mengedit bagian itu. Dengan cara yang sama kami juga enggan untuk mengesampingkan atau meremehkan tuduhan terhadap para pemimpin Kristen. Kami berusaha untuk menyelidiki dan melaporkan kisah-kisah ini secara adil. Kami tidak menyalahgunakan rasa bersalah, dan kami tidak mengistimewakan yang berkuasa; kami berharap pembaca kami menghindari kesalahan-kesalahan itu juga.
Kami melaporkan kisah-kisah ini agar gereja dapat belajar darinya. Kisah-kisah ini mengingatkan kita akan kerentanan kita sendiri, kebutuhan kita akan transparansi dan akuntabilitas, dan pada akhirnya kebutuhan semua orang akan anugerah dari Yesus Kristus dan karya transformatif dari Roh Kudus. Tetapi kami juga menyadari bahwa orang-orang di dalam kisah-kisah kami bukanlah sekadar ilustrasi khotbah. Mereka yang telah dieksploitasi tidak berada di sini untuk membantu kami. Kami di sini untuk membantu mereka: untuk meluruskan, mengungkap ketidakadilan dan kemunafikan, memberikan suara bagi yang terluka, meratap bersama mereka, dan untuk meyakinkan orang lain seperti mereka bahwa mereka tidak sendirian. Penghakiman hanya milik Allah. Tetapi membawa terang pada kegelapan adalah tanggung jawab kita semua, bahkan saat kita berduka.
Penerjemah: Maria Fennita S.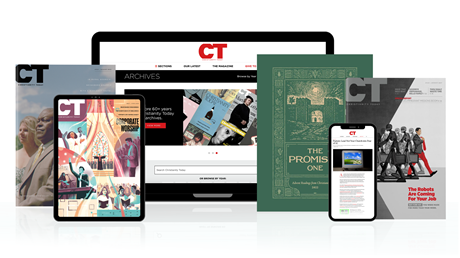 Annual & Monthly subscriptions available.
Print & Digital Issues of CT magazine
Complete access to every article on ChristianityToday.com
Unlimited access to 65+ years of CT's online archives
Member-only special issues
Subscribe
Catatan dari Para Editor Mengenai Penyelidikan Terhadap Ravi Zacharias
Catatan dari Para Editor Mengenai Penyelidikan ...