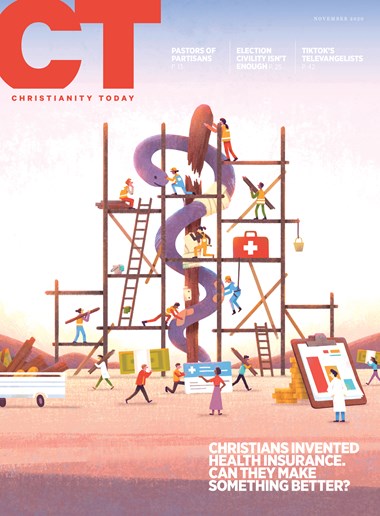 Read CT anywhere you go.
Subscribers have full access to CT's digital archives, including special issues. Download a PDF of this issue, or browse individual articles below.
About This Issue
The costs of health care in America are staggering. Those blessed with the right insurance watch mind-boggling medical bills evaporate into the ether, as if by magic. But millions of others risk having their lives derailed by such bills, or they risk the life-threatening consequences of forgoing treatment because they could not begin to pay for it. The modern US system of insurance-based care began as a Christian invention to help the vulnerable, but today it often feels like a punitive system denying medicine to those who need it most. Our cover story this month asks: Can Christians once again find a better way?