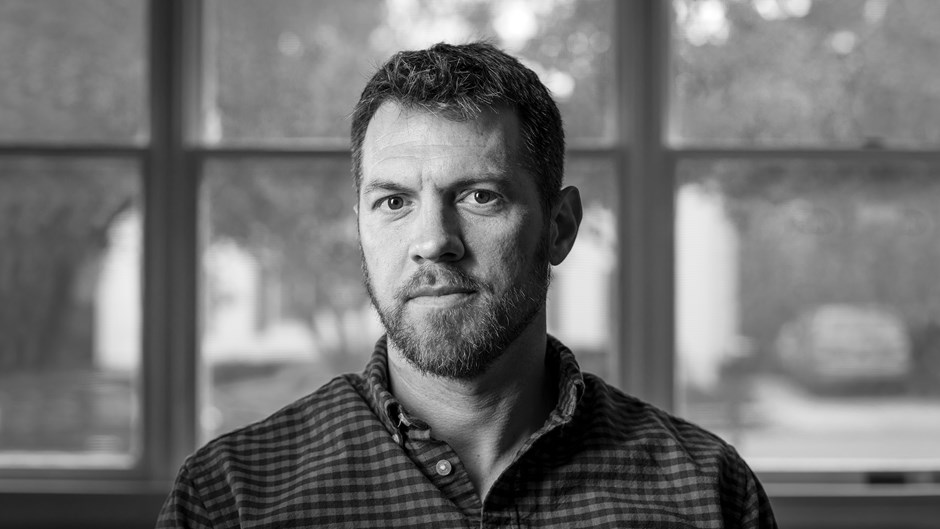 Image: John Boal
I was a typical American kid, until I wasn't. In high school, life revolved around sports and popularity. Then, after high school, I took a scholarship to play baseball at Virginia Commonwealth University. By the end of college, most people were ready to take on the responsibilities of adulthood. Not me.
My life got further out of control with each passing year. The weekend parties of my freshman year became weeklong parties by my senior year, as casual drinking metastasized into alcoholism.
With no direction and no aspirations, I took to the streets. And over the next five years, my life spiraled out of control. A college friend with whom I regularly smoked weed connected me with his dealer, and I began selling drugs. To supplement my income, I started working in the restaurant business as a waiter and bartender. This enabled me to keep partying all week, besides supplying an instant client base.
It also introduced me to cocaine. And cocaine stole my soul. As soon as I was introduced, I was hooked. I partied so much that I got fired from multiple bartending jobs. Then I started selling cocaine. I became a monster—a liar and a thief. I used everyone and everything to serve myself. I didn't care who I hurt.
It almost came to an end one summer night in 2005. I had just returned to my row home after making a few sales. Pulling into my parking space, I glanced in the rearview mirror and saw a black Crown Victoria screech to a halt. I figured I was about to be robbed, killed, or arrested.
As I made a beeline toward my back door, I heard someone yell for me to stop. I pretended to be on the phone. He yelled again. I turned around to see a man clad in a black leather coat and jeans. I told him I didn't know who he was. So he whipped out a giant chain from under his sweater, revealing a gold police badge. He told me we were going into my house together and that I needed to open the door. I tried to hide that my hands were shaking. As soon as I turned the key in the lock he said, "All right, we're cool."
He explained that there were reports of someone starting fires in alley dumpsters in my area, and he wanted to make sure I actually lived there. What he didn't realize was that just inside my back door was a table piled high with cocaine being readied for sale. I celebrated by doing a ton of cocaine.
By this time, constant partying had become a way to avoid the gaping hole in my soul. I couldn't keep a job. I had driven away everyone who cared about me. I was miserable. And, to make matters worse, I didn't know how to stop.
Trying to Change
I decided to make drastic changes, and in 2007 I enlisted in the United States Coast Guard. And although boot camp gave me some much-needed structure and discipline, it couldn't change my heart. That became painfully obvious when, after reporting for duty in Oregon, I fell back into the same way of living and began struggling with depression and anxiety.
Then God put Art Thompson in my life. Art was a young skater-kid out of Northern California who had just joined the Coast Guard. Art loved Jesus, and he loved me. He faithfully shared the gospel with me, always making a point to say, "Jesus loves you, bro." He regularly invited me over for dinner with his wife and daughters, during which he described how Jesus had changed his life. He also invited me to church, and although I never went (because I was usually too hungover), he never stopped loving me. Art had a serious joy that I wanted in my own life. I just didn't know how to get it.
In March 2008, I was re-stationed (to California). And despite the change in scenery, the same problems with drinking and drugs followed me. But this time, so did God. He put a couple more Christians in my life, one of whom put Donald Miller books in my hand. One in particular, Blue Like Jazz, struck a chord. It made me desire a relationship with God like never before.
I started attending church, albeit irregularly, and came away thinking that being a Christian meant doing good things. So I started doing good things, like coaching a little league baseball team and volunteering for community service events. But I wasn't actually changing. I still hit the clubs as hard as ever. I still lied and used people without thinking twice.
In October 2008, I was re-stationed once more (this time to Baltimore). Without any friends, I spent most of my time drinking, playing online poker, and watching movies.
In early 2009, I rented Bill Maher's documentary Religulous. His objections to Christianity caught my attention because they called into question some of the core doctrines that Art had explained to me the year before. After watching, I went online and Googled "Christian debate," hoping to find someone who could respond to these objections. I found Ravi Zacharias. Over the next six months, I watched his every video and listened to his every talk. I memorized the arguments for God's existence. I knew how to respond to objections to Christianity. Mentally, I believed all of it was true.
The problem, though, was that I still conceived of the gospel as a call to change myself through an exercise of willpower. And during the second half of 2009, I actually started becoming a better person. I stopped drinking and doing drugs and started exercising self-control. My life was in order for the first time since high school. I had saved myself.
My Chains Fell Off
And then the bottom fell out. While celebrating New Year's Eve with some old friends, a round of casual drinking turned into an all-out binge. I was so drunk that I blacked out, which hadn't happened in years. The next day, my friends expressed concern about my reckless behavior.
I drove home in a state of despair, convinced I could never truly change. Arriving back, I thought I would listen to a sermon to clear my mind. Just a couple weeks earlier, I had learned about a preacher named John Piper, and I thought it might be worthwhile to check him out.
I began unpacking while the sermon played, but before long I found myself standing in my living room, captivated. Piper's preaching about God, sin, justice, and hell was unlike anything I'd ever heard. For the first time, I understood that I was guilty of more than doing "bad things"—I had sinned against God and deserved his judgment.
Two nights later, I listened to another Piper sermon, one on John 3:16. Piper described how the verse contains some of the most important truths in Scripture. Depending on how we respond to it, he preached, we will either spend eternity with God in heaven or apart from him in hell.
I distinctly remember time slowing to a crawl as he said those words. I was replaying the last 10 years of my life: the lying, the drunkenness, the drug use—all my terrible sins against a holy God. I felt the crushing weight of it, and I knew I was going to hell. And then, I knew I wasn't.
The burden of my sin fell off in an instant, replaced with the knowledge that Jesus was Lord and God had saved me. That moment led to an immediate and radical change, as God removed my heart of stone and gave me a heart of flesh. He had set me free from my sin.
John Joseph is lead pastor of Cheverly Baptist Church in Bladensburg, Maryland.
Have something to add about this? See something we missed? Share your feedback here.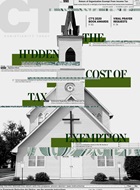 This article is from the Jan/Feb 2020 issue.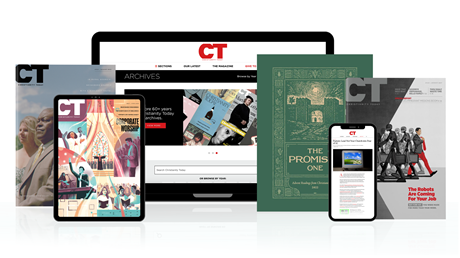 Annual & Monthly subscriptions available.
Print & Digital Issues of CT magazine
Complete access to every article on ChristianityToday.com
Unlimited access to 65+ years of CT's online archives
Member-only special issues
Subscribe
What Bill Maher, Donald Miller, and John Piper Have in Common
What Bill Maher, Donald Miller, and John Piper Have in Common