When the words murder and motherhood share the same book title, it's a safe bet that a tale of tragedy will follow. But Debra Moerke's new memoir, Murder, Motherhood, and Miraculous Grace: A True Story, reads more like a narrative of redemption than a depressing true-crime story. In a little over 300 pages, the book tactfully recounts a real-life tragedy in order to demonstrate how God's miraculous grace was present all along. Moerke's gentle retelling is shaped by the fires of trial, refined by the passing of time, and leavened with the humility that comes from patient reflection.
The Moerkes' story began with one small "yes" in 1996, when Deb and her husband, Al, agreed to foster a drug-addicted newborn. When asked to take the baby's four older siblings—ages three, four, five, and six—they responded with another "seemingly simple yes." Over the previous 14 years, the Moerkes had fostered around 140 children, and they knew how desperately hurting children need loving caregivers.
Among the Bower children (the book uses pseudonyms for its central characters), five-year-old Hannah was the most affectionate. She was always willing to hold hands, cuddle, giggle, and smile. But she was also anxious, prone to wild swings of emotion, and easily brought to tears. Deb suspected abuse. A tip from a friend would later confirm that Hannah's biological mother, Karen, was responsible. Though Deb warned the Department of Family Services of the potential danger, her efforts fell on deaf ears, and Hannah disappeared from Karen's custody. Her body would be found months later.
As the Moerkes grieved, they received more unbelievable news. Karen, in prison while facing a life sentence for Hannah's murder, was pregnant. And she had a shocking request: that the Moerkes would adopt her baby and raise it as their own. Once again, Deb and Al said "yes," another decision that promised plenty of pain—but also opened the door to God's redemptive work.
The Moerkes aren't the heroes in these pages. A few years after Deb and Al set out to share their love and resources with hurting, neglected, and displaced children, they began to follow Christ. They realized they had more than a roof, food, and their love to share. They also had the gospel. The memoir really sings when it acknowledges Christ as the hero:
Once we'd learned the truths of sin, confession, forgiveness, and spiritual growth, we realized that the care for . . . those coming into our home needed to be not only physical and emotional care, but spiritual care as well. . . . We saw that we had the responsibility to minister to these children with the truth that could also set them and even their families free. We could play our part in affecting lives for Christ no matter how much or how little time we had with each child. We were to share life with a future and a hope in Christ in whatever ways we could.
Deb prayed often that God would save the children who passed through their home. She filled their lives with kisses, prayers, Bible stories, and gospel invitations. She also prayed for their parents.
The Bower family was no exception. Deb tried to befriend Karen, regularly inviting her to church and Bible studies and counseling her privately. She poured herself into Karen's life even when Karen appeared ungrateful and uninterested—and even after she went to prison. Not only did Deb agree to adopt and raise Karen's baby; eventually, she led Karen herself to Christ. It is glorious to read about God taking broken, sinful people—mothers and murderers alike—and changing them from the inside out.
Some readers will be uncomfortable, theologically speaking, with the way that Moerke speaks about divine revelation. At certain points during the book, she casually refers to God speaking to her and directing her choices, implying that he sometimes speaks to believers through subjective channels above and beyond his infallible written Word. That said, the spiritual conclusions she draws are never unsound.
Murder, Motherhood, and Miraculous Grace is no gentle bedtime story or mindless beach read. Yet it's packed with encouragement and hope, inviting you to respond to Christ with your own "seemingly simple yes." While serving God and loving others is always costly, carrying the gospel into every corner of life is a worthy endeavor. And thankfully, it's an endeavor whose outcome depends not on our own power but on God's miraculous grace.
Lindsey Carlson is a writer and pastor's wife living in Baltimore, Maryland. She is the author of Growing in Godliness: A Teen Girl's Guide to Maturing in Christ(Crossway).
Have something to add about this? See something we missed? Share your feedback here.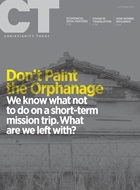 This article is from the October 2019 issue.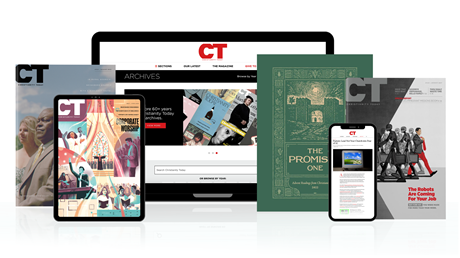 Subscribe to Christianity Today and get access to this article plus 65+ years of archives.
Home delivery of CT magazine
Complete access to articles on ChristianityToday.com
Over 120 years of magazine archives plus full access to all of CT's online archives
Subscribe Now
A Foster Mother, a Murderer, and a Seemingly Simple Yes
A Foster Mother, a Murderer, and a Seemingly Simple Yes