Knowing God is maybe the most central thing in the Christian life. Also, possibly the hardest.
The other day I was talking to a student, relatively new to a life of discipleship, who confided just how frustrating it is that he's taking so much time to grow. He lamented how much he struggles to trust God when others seem to do so with ease.
As I struggled to think of how to encourage him, I remembered one of the most curious prayer requests in all of Scripture, found in Paul's letter to the Ephesians, which I had just been working through.
Towards the end of chapter three, Paul asks "out of his glorious riches may [God] strengthen you with power through his Spirit in your inner being, so that Christ may dwell in your hearts through faith. And I pray that you, being rooted and established in love, may have power, together with all God's holy people, to grasp how wide and long and high and deep is the love of Christ, and to know this love that surpasses knowledge—that you may be filled to the measure of all the fullness of God" (Eph. 3:16-19).
We're tempted to glance over this and think, "Okay, great, Paul prays that they understand God's love. Typical Paul prayer. What's the big deal?"
I was stopped short, though, when I realized Paul is asking that they be strengthened, that they have "power" to be able to know this love that surpasses all knowledge.
Now perhaps it's because I'm a grad student who happens to study the doctrine of God, but if I were writing Ephesians, I might have rendered the relationship differently. I might have said that coming to know God takes weakness (and not just because you spend all your time in the library and not the gym). It requires a humility, a pliability, a weakening of our arrogance to sit before Scripture and come to know the infinite God as he has revealed himself. At that point, though, the answer becomes, "Try harder. Humble yourself!"
But that's not the route Paul takes. Paul's paradoxically encouraging assumption is that we are simply too feeble to be able to grab hold of the love of God. We don't need to be weakened—because from the start we don't have the "spiritual grip strength" to grasp God's love.
Paul is asking that they be strengthened, that they have "power" to be able to know this love that surpasses all knowledge.
To steal an image from Plato, it's as if we've dwelt in a cave of sin and our spiritual eyes are too weak to withstand the brilliant light of God's glorious love. Our own hearts are too frail with sin and selfishness to grasp the shape of it, our muscles too cramped and atrophied from curving in on ourselves to imagine the gracious extension of God's love, which surpasses the boundaries of the cosmos.
I hoped my student would find encouragement in this prayer for at least three reasons.
First, it clarifies that, inevitably, strengthening takes time. Being "rooted and established in love" requires time spent experiencing the love of Christ when you are your most unlovable. It requires time seeing the love of Christ extend towards those it would never occur to you to love. Indeed, we will need an eternity to begin to plumb the fathomless love of God.
Further, coming to know God's love is not something we're meant to do alone. Paul teaches us that we come to know God "together with all of God's holy people." Coming to know the immeasurable love of God is a group project in the church, not a competition we engage in all by our lonesome.
Finally, that this is a prayer to God is the big tip-off: Paul is asking for something that ultimately only God can bestow by his grace, as a gift. He doesn't preach a gospel of salvation by grace only to slip back into making knowing God a matter of intelligence, native smarts, efforts, or achieved goodness.
No, it is only by God's gracious condescension into human history as the Son of God Incarnate, and by his atoning self-offering on our behalf, that God demonstrates the depths of his love beyond all doubt (Rom. 5:8). And for that reason, we can all take heart. A God whose love is strong enough to overcome sin, death, and the devil will surely answer any prayer to enlighten the eyes of our hearts, by his indwelling Spirit, to know that love (Eph. 1:17-18).
Derek Rishmawy is the Reformed University Fellowship campus minister at UC-Irvine and a doctoral candidate at Trinity Evangelical Divinity School.
Have something to add about this? See something we missed? Share your feedback here.
Confessing God
Confessing God attempts to understand who we are and how the world should be by looking at what the Bible says who God is.
Derek Rishmawy is a doctoral student in systematic theology at Trinity Evangelical Divinity School. He also writes at
derekzrishmawy.com
Previous Confessing God Columns: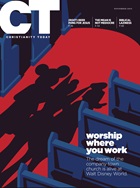 This article is from the November 2019 issue.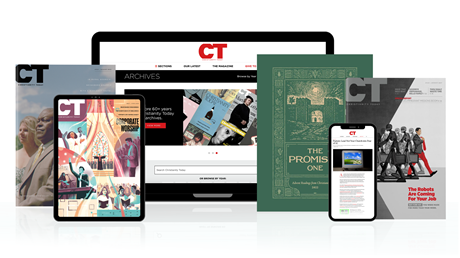 Annual & Monthly subscriptions available.
Print & Digital Issues of CT magazine
Complete access to every article on ChristianityToday.com
Unlimited access to 65+ years of CT's online archives
Member-only special issues
Subscribe
Knowing God's Love is Impossible
Knowing God's Love is Impossible