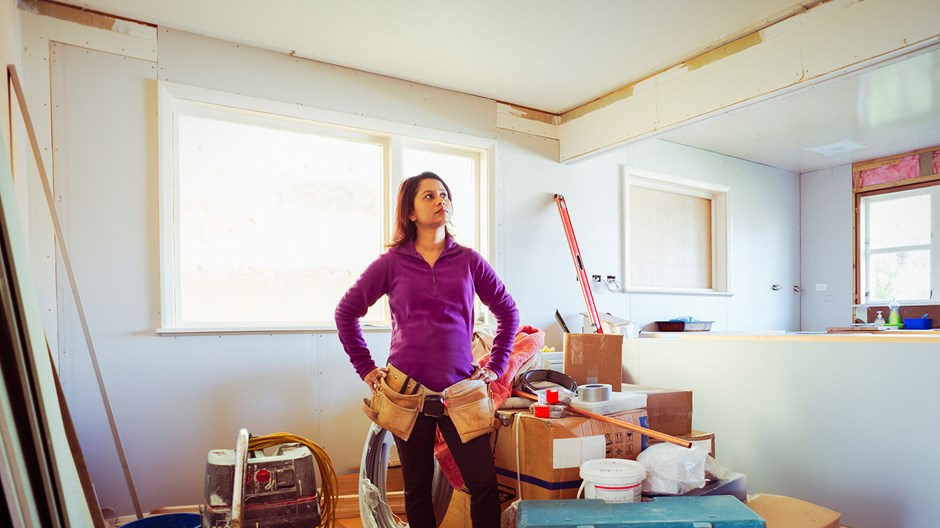 Image: Donald Iain Smith / Getty Images
If our era had a buzzword, hustle would be a fierce contender. In 2018, if you don't have a side hustle, a fever, a pet project that you're fanatically growing, optimizing, organizing, or creatively monetizing, we want to know: Are you even trying? Are you at all curious, thriving, or thinking globally, becoming braver, wiser, or helping your household become more chemical-free?
Hustle is the gospel of good momentum. Although the word used to simply mean hurry, now it's a credo and cult, a secret handshake betwixt movers, shakers, and mom-prenuers. It's also the stamp of sincerity, proof that you're "turning pro," as writer Stephen Pressfield calls it, leaving the realms of the dabblers to take your ideas (and yourself) more seriously.
Although Scripture encourages believers to be industrious and work cheerfully, with the whole of their hearts (Col. 3:23–24), it also tempers potential excesses with a reminder: that hard work and breathless work are not, in fact, the same thing. This might sound like splitting hairs, but the difference between wisdom and folly boils down to posture—to the way we go about our business. At what pace, with what kind of (white-knuckled) grip, and to what ends?
As someone who sympathizes with the urge to achieve, I'm still learning this the hard way. I read way too many books on efficiency and simplicity and self-betterment. Worse yet, my husband and I have taken on the project of self-contracting the build of our small farmhouse in the boonies. This means that I'm typing with a laminate floor sample serving as my coffee coaster and sawdust gumming my nose. Three half-built IKEA cabinets sit parked in my living room, and I'll spend most of tomorrow breastfeeding our eight-month-old while trying to help lay 800 square feet of snap-together floor.
At its best, my hustling feels motivated by a desire to be faithful and creative and bold. It means taking God up on his dare to, as he said to Peter, "get out of the boat." However, if I'm honest, my hustle only begins there. That small spark of faith is soon snuffed out by self-reliance.
I try to ignore this and convince myself that a little hustle is biblical, that it looks a lot like what Proverbs lauds: the sage ant who labors all summer, storing up food in the face of snow. But Proverbs has to be read in concert with the rest of the Word—the Psalms, in particular, which let all the hot air out of the hustler delusion.
The writers of the Psalms warn us that hard work isn't supposed to be breathless, because we serve a God of rhythm and seasons, rotation and rest. This good news is on display in Psalm 127:1–2:
Unless the Lord builds the house,
the builders labor in vain.
Unless the Lord watches over the city,
the guards stand watch in vain.
In vain you rise early
and stay up late,
toiling for food to eat—
for he grants sleep to those he loves.
According to the psalmist, it's pointless to grind out the early mornings and late eves. This is the first problem with our hustle-hard culture: It forgets that God is the sovereign finisher—that he alone grants the harvest, and he alone manages and multiplies our desires. Solomon warns that most of our hustles will amount to wind-chasing, anyway. He says our very itch for success has roots in our covetous hearts (Ecc. 4:4), and we'd be wise to relax a little more and want a little less: "Better to have one handful with tranquility than two handfuls with toil and chasing after the wind" (v. 6).
Joanna Gaines testifies to this quietness in her memoir, The Magnolia Story. She tells of a moment when, as a young mother pregnant with kid number two, she became sure that God was leading her to slow down and be at home with her babies. It was time to close the Magnolia Market boutique—the precursor to her famous Fixer Upper empire. Although the decision felt like the end of a dream, deep down, she felt peace—as if God were daring her to trust him. So she did. She yielded to the holy nudge and depressed the brakes on her business for that season.
A second problem with our hustles: They risk hurting others. We cross a line when we start parading our exhaustion, our circus, and our juggles. Broadcasting overbooked days makes us look "busier than thou," rendering us uninterruptible and unapproachable. Even the famed Proverbs 31 woman, who burnt her candles at both ends, still found time for people. And of course, Christ himself—who was often clawed-at and pressed-in-upon, who had to board a boat to speak to those on shore—was eminently interruptible. For him, people were the project.
Finally, and perhaps the thorniest bit of it all, our hustles often reveal idols that distract us from Christ. A textbook hustler runs hard after one blessed thing. That's why our pet hustle is can be so revealing: It's a weathervane that shows the true point of our heart.
In this light, it makes sense that Paul talks about the Christian walk as a race. For him, taking hold of salvation and working out our faith is the only hustle that matters. It's not for hobbyists or dilettantes, he says. It's absolutely athletic, the truest of all hustles and worthy of up-at-dawn discipline (1 Cor. 9:24).
"Not that I have already obtained all this, or have already arrived," he writes, "but I press on to take hold of that for which Christ Jesus took hold of me. ... I press on ... to win the prize for which God has called me heavenward in Christ Jesus" (Phil. 3:12, 14).
Paul's laser focus doesn't mean we need to dispense with all auxiliary hobbies, hopes, and side-businesses. Rather, he's reminding us that the zeal with which we pursue Christ—day in and day out—will always be our greatest testimony. Which is also why hustling so hard and so openly (out loud and online) after anything else can tell the watching world a confusing story. Do our hustles preach a different race, a different prize, a different pearl?
This time next week, my husband and I will be holding a "C of O"—a fancy piece of paper that says we have rights to flush our toilets and build ham sandwiches on the counters. Being so close to the finish line means that every night this week, my spouse will be at the job site working.
Tonight, then, I buckled my daughter into her high chair and cooked a big pot of chili, and when my husband came home, I lit candles. Because dinner takes time, I knew he'd get out to the worksite a bit late and that we were eating into valuable hours, but what I wanted wasn't a slow meal. I wanted a reminder—that we are choosing faith over fear. We trust that God really means what he says: Unless he builds the house, "they labor in vain who build it."
If he's the one building, what's there to be breathless about?
Rebecca Rene Jones is the author of the memoir Broken for Good: How Grief Awoke My Greatest Hopes (FaithWords) and is building a farmhouse in Upstate New York. A former health care PR professional, she lives with her husband, two kids, and soon, probably chickens. You can find her at www.rebeccarenejones.com and on Instagram @rebeccarenejones.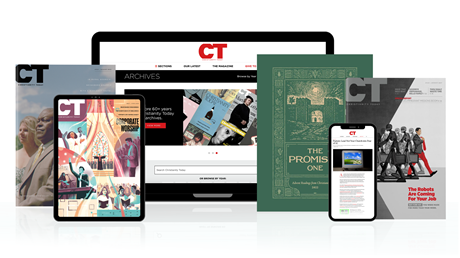 Annual & Monthly subscriptions available.
Print & Digital Issues of CT magazine
Complete access to every article on ChristianityToday.com
Unlimited access to 65+ years of CT's online archives
Member-only special issues
Subscribe
Lord, Save Me from My Side Hustle
Lord, Save Me from My Side Hustle