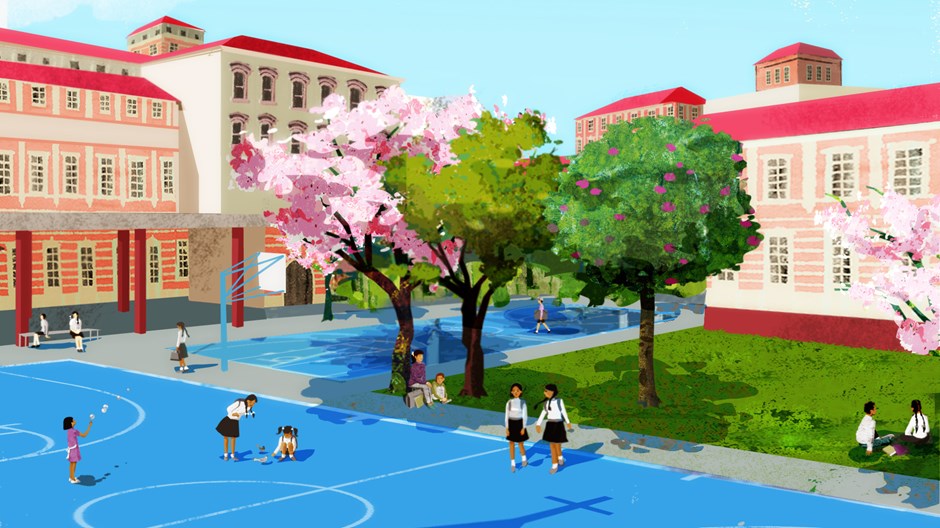 Image: Eva Vazquez
In its biggest religious freedom case of the year, the US Supreme Court set a precedent for school choice decisions—but also didn't.
While deciding in a 7–2 vote that Missouri was wrong to exclude Trinity Lutheran Church from state funding for playground safety simply because it is a religious institution, the court offered two different guides for the future.
"This case involves express discrimination based on religious identity with respect to playground resurfacing. We do not address religious uses of funding or other forms of discrimination," reads a footnote in the decision, seeming to set the narrowest precedent in history.
At the same time, the court remanded two school choice cases to the lower courts for "further consideration in light of" the Trinity Lutheran ruling. In one—actually a set of three linked cases—the Colorado Supreme Court found that a voucher program was illegal because it provided state funding to religious schools. In the other, the New Mexico Supreme Court said religious schools can no longer participate in a state-funded textbook lending program.
"Why would the Supreme Court remand cases if [the ruling] had no bonding effect at all on any of the cases, or is irrelevant to them?" asked Marc DeGirolami, who teaches law and religion at St. John's University School of Law. "It does suggest there is receptiveness in the court to a little bit more lenience with respect to some of these funding issues."
Sending a case back to the state courts doesn't mean the judges have to rule differently, but they might have to rule on different grounds, said Thomas Berg, a church-state expert at the University of St. Thomas law school.
"This is the first time that the court has held that excluding a religious institution from a typical government funding program violates the free exercise clause [of the First Amendment]," he said.
The narrow footnote seems like an accommodation by Chief Justice John Roberts—who wrote the opinion—to Justices Stephen Breyer and Elena Kagan, who are usually more separationist but joined the majority, Berg said. "They were sympathetic to the idea that children at a church playground should not be denied access to safety benefits."
But they likely wouldn't be as generous if the state funding were paying for religious teaching or activities, he said.
"The court leaves open the possibility that a useful distinction might be drawn between laws that discriminate on the basis of religious status and religious use," the newest member of the court, Justice Neil Gorsuch, wrote in his concurring opinion. In other words, if a state can't discriminate on the basis of a school's religious status, could it decide to pay just for the "secular" subjects but not the religious ones?
If so, the schools wouldn't play, said Tom Cathey, legal director for the Association of Christian Schools International, the world's largest association of Protestant schools.
"Everything you do is from a biblical philosophy," he said. "Math is about the logic and order of God. English is about the languages God created to communicate. History is about God's interaction with man over time. Science is about the creation of God. In PE, we exercise our bodies to glorify God. How can you say any part is secular?"
Christian schools also wouldn't accept any funding that would impact admissions or hiring or the running of the school, he said.
But of the 63 school choice programs—from vouchers to tax credits to education savings accounts—operating in 30 states, so far only Maryland's program, which prohibits employment discrimination based on sexual orientation, has been unacceptable to Christian schools, he said.
Leslie Hiner, vice president of programs at school-choice advocate EdChoice, has seen an "exciting" amount of movement since she began advocating for educational choice in 1986.
School choice programs exploded after the strong Republican showing in the 2010 mid-term elections. Within a year, 13 states enacted some form of school choice, 19 school choice laws were passed, 8 new programs were started, and 11 programs were expanded, Hiner said.
It's been on a roll ever since, with school choice showing up in Donald Trump's campaign promises for a $20 billion voucher program and in his appointment of pro-school-choice education secretary Betsy DeVos.
But it isn't always smooth going; spending state money on private education often knocks up against Blaine amendments—laws passed by nearly 40 states in the late 1800s forbidding the use of state funds to pay for parochial education.
Courts have come down on both sides of the issue, depending on the state and the program. For example, Colorado struck down a voucher program because it included religious schools, while Indiana said a similar program was fine because parents—not the state—were deciding where to spend the money. Oklahoma and Nevada agreed that spending state money on private education is okay for the same reason. All four have Blaine amendments.
"I'm not sure it's even necessary that Blaine amendments be struck down outright, because state courts have been able to handle them," Hiner said.
Though the Trinity Lutheran ruling made no mention of the Blaine amendments, its ruling that states can't discriminate solely on religious identity brushes against them. Justice Clarence Thomas has already taken a strong stand in opposition, writing that the amendments—passed to bar Catholic schools from accessing state funds that were otherwise channeled to largely Protestant-run public schools—have "a shameful pedigree."
Excluding religious schools from aid programs is "born of bigotry" and "should be buried now," he wrote in a 2000 ruling.
While voucher programs and Blaine amendments are likely to appear again before the high court, the next religious freedom conflict will likely be over free expression: The Supreme Court has already accepted the case of a Colorado bakery refusing to provide a cake for a same-sex wedding.
And if anti-discrimination laws win their battle with religious freedom, states could simply attach funding to nondiscrimination requirements.
In that case, "if religious schools can't be excluded [from funding] because they're religious, but can because they follow their religious teachings, then what has really been accomplished for those schools?" Berg said.
Gorsuch would agree. "Does a religious man say grace before dinner? Or does a man begin his meal in a religious manner?" he wrote in his concurrence. "The distinction blurs . . . when stared at too long."
They're the same, he wrote. "After all, [the free exercise clause] guarantees the free exercise of religion, not just the right to inward belief."
Was this article helpful? Did we miss something? Let us know here.
Have something to add about this? See something we missed? Share your feedback here.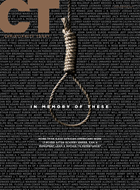 This article is from the September 2017 issue.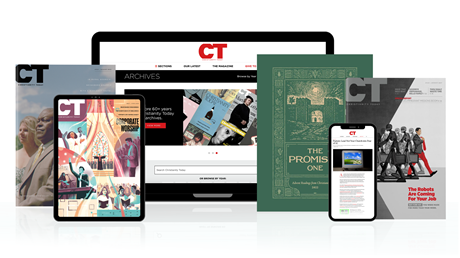 Annual & Monthly subscriptions available.
Print & Digital Issues of CT magazine
Complete access to every article on ChristianityToday.com
Unlimited access to 65+ years of CT's online archives
Member-only special issues
Subscribe
What a Playground's Victory Means for Christian Schools
What a Playground's Victory Means for Christian Schools