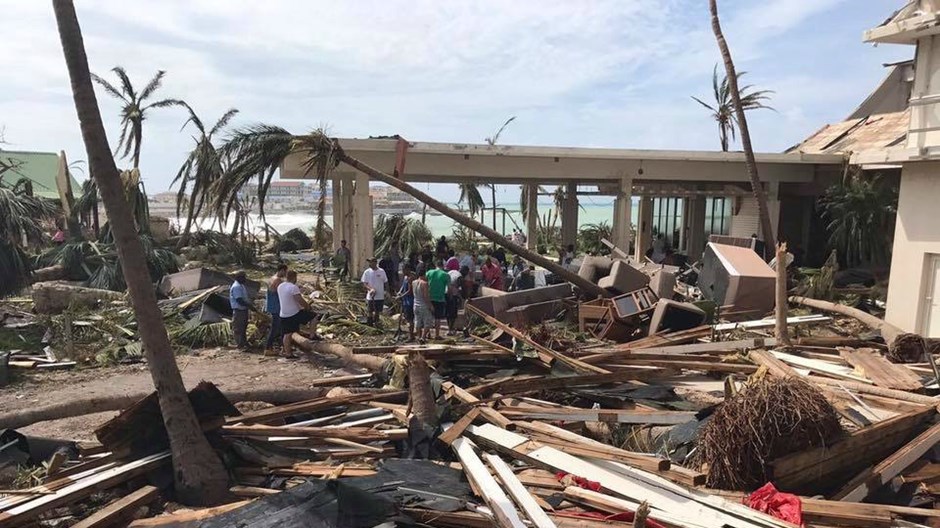 Image: Jonathan Falwell
When Jonathan Falwell saw the first signs of what would become Hurricane Irma swirling on the weather map, he moved up the dates of his Caribbean vacation—a surprise trip to St. Martin with his wife for their 25th anniversary—just in case.
He never imagined they'd be sleeping on pool loungers in a makeshift hotel shelter, coming face-to-face with the destruction of a category-5 storm, or flying home on a Samaritan's Purse plane.
Falwell—son of the late Jerry Falwell and pastor of Thomas Road Baptist Church in Lynchburg, Virginia—helped coordinate early relief efforts while stranded for days on the island, one of the hardest-hit by Irma.
"In a situation like this, I had the opportunity—and I do believe it was an opportunity—to be right smack dab in the middle of it," he said. "I think it's just a great reminder of how truly urgent that it is that we get the gospel out to let people see that yes, we live in a broken world, but yes, there is an answer and that answer is Jesus."
In an interview with CT, Falwell shared his prayers, stories, and theological lessons from his time stranded on St. Martin and his involvement in the recovery since then.
What went through your mind when you realized Irma was going to hit the island?
We got down there, and we were watching the storm. The storm was picking up speed and certainly picking up power. On Monday night, we got a notification that the flights were canceled, the airport was closed, and we weren't going to get out of St. Martin on the flight that we had intended. It wasn't until Monday that we knew we were going to have to hunker down and make it through.
I just assumed it would be a bad storm—some wind, some downed trees—and we'd just stay inside for the night and come out the next day and see a little bit of damage and go about our business. We had no idea the destruction that was going to be caused by this storm.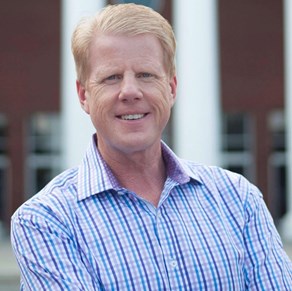 Image: TRBC
What was it like among the group in the shelter? Did people know you were a pastor?
That night, when they brought us all into the shelter, everybody was on their own. It was this atmosphere of, "We're going to sit in here for awhile, then we'll go back to our business." At about 5 o'clock in the morning, the staff of the hotel woke us up and told us that they were going to move us to the room next door. Then, 15–20 minutes later, we began seeing and hearing the incredible winds and rain. The room that we were in just moments before, the roof blew off, the walls blew out, the doors started shaking. That's when we realized this thing was pretty serious. The roof of the room we were in began lifting and coming down, and the walls were shaking.
But at that point, honestly, no one was really looking to each other for support or encouragement. It wasn't until the storm had passed, and we were beginning the process of recognizing it. A couple of staff members went outside to look at the destruction. They came back, and one guy announced to us in the shelter, "It looks as if a nuclear bomb has gone off." It wasn't until that point that we knew it was going to be a long-term situation.
It was until after the storm that I got involved—all of us did, everybody in the shelter. We were cleaning, we were moving debris, we were trying to mop up the water that was several inches deep in the room and throughout the hotel. I began talking with the people who were running the shelter, trying to make some plans…. It wasn't until after that people understood that I was a pastor and could talk with and encourage some people during that time.
We know as Christians that God is present in suffering, and even say, "God is there through the storm." What was it like to actually be in the midst of it?
My wife and I, we prayed for protection. We prayed for the situation that we were in. We prayed for our kids…. I was concerned for them knowing that would be awhile before I was going to be able to get in touch with them. There's no question that there's that fear, but there's also an understanding during that time that God was going to take care of us and provide for us.
To be honest, I didn't know what that looked like. As a pastor, I often sit by the hospital bed and pray for healing; sometimes he heals in the way we ask, and sometimes he heals in a different way and takes us to heaven. I wasn't sure what that looked like at that time, but I knew that God's faithfulness was absolute. I didn't question that in any way, shape, or form.
At what point did you start getting connected with political and business leaders on the island and helping coordinate the response from Samaritan's Purse?
The owner of the hotel happened to come by, and I told him that my son had been talking to people at Samaritan's Purse, and they were trying to bring an aircraft in with some supplies right away. The owner had a meeting with the airport commission and the prime minister that evening, so I gave him the information. I had been talking with my son from a place behind the hotel where we could pick up cell service.
The prime minister gave a verbal approval, but said that he wanted to check some things … so Samaritan's Purse was standing by. The next morning, probably about 11 o'clock or so, I got the email saying, "You've got the approval to bring in the Samaritan's Purse plane. Thank you for the help and support."
It was the first supplies/humanitarian plane into that airport after the storm. I was staying at the hotel right next to the airport, so that's where the shelter was. We were all sitting outside. It was about 5 o'clock or so, and we heard a jet. It was the first plane we heard. We heard these jet engines coming, and all of sudden, we saw the plane coming across the sky there and landing on the runway. The group all broke out in applause.
There was one lady who saw the plane and said, "That's Samaritan's Purse! I knew they'd come!" It was kind of cool for me to hear that testimony, that witness, that when tragedy happens, people just knew they'd show up, and they did.
Why did you decide to go back?
In the hours after the hurricane, the big thing we were working on was evacuation, getting people off the island. When we came out that Friday night on the Samaritan's Purse plane, we were able to bring a lot of elderly people, sick people, as well as some families with young children. You're focused on evacuation, but then you realize that all these people who are working hard to take care of you while you're there in the shelter, this is their home. They're not getting evacuated. They live there, and they've lost everything.
It was compelling to me that we've got to be in this thing for the long haul and support them and minister to and for them during this time. That's why for me it was such an important opportunity, an open door God had given us to go back and minister to people who were ministering to us in their own way during that time. I went back on that Sunday afternoon, and I was able to bring back the last group out of that shelter and from the American university just a few miles away from that hotel.
I've been actively trying to raise some funds for Samaritan's Purse to help them do what they're doing, and have been able to raise a significant amount of money. We're going to keep doing that for the individuals on the island—there's about 70,000 or so of them—and they depend completely on those hotels and the tourism that takes place. It's going to be a long time before that's back up, so I felt this was a great opportunity for the church to be the church.
What has God been showing you through this situation?
As a pastor obviously, this is something I talk about a lot. Whether it's through a hurricane or through a death in the family, we live in a broken world. As Romans chapter 5 tells us, through one man, sin entered the world, and through that one man, death entered the world. We live in a broken world that's full of pain and sorrow and suffering.
It's a reminder to me, an encouragement to me, that what we do—sharing the gospel of Jesus Christ—is vital. It's critical because Jesus is the answer to the broken world and to all the crises that we face, whether through terrorism or natural disasters or other things like that. As the church of Jesus Christ, we've got to be passionate, we've got to be deliberate, and we've got to work fervently to get that message of the hope that's found in Christ out to the world.
Editor's note: This interview has been edited for length.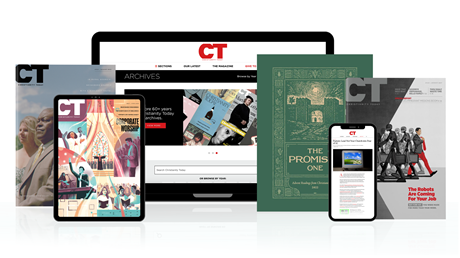 Annual & Monthly subscriptions available.
Print & Digital Issues of CT magazine
Complete access to every article on ChristianityToday.com
Unlimited access to 65+ years of CT's online archives
Member-only special issues
Subscribe
Q+A: Jonathan Falwell's Caribbean Vacation Turned into Hurricane Relief Ministry
Q+A: Jonathan Falwell's Caribbean Vacation Turned ...