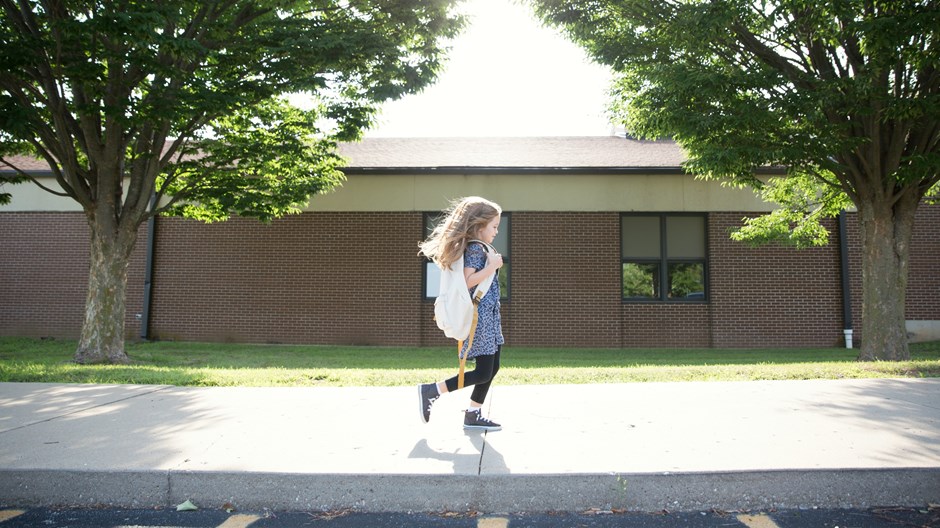 The sight of the school supplies section is enough to cue a combination of excitement and anxiety for kids, parents, and teachers counting down to the first day of school.
In addition to the practical preparation for another school year, we find ourselves back in the ongoing debates and pressure surrounding education in America.
Andrea Ramirez, executive director of the Faith and Education Coalition for the National Hispanic Christian Leadership Coalition, sat down in August with author and speaker Bianca Olthoff to talk about our role as Christians in education—including how to handle back-to-school stress and divides between public, private, and homeschool parents.
In honor of this weekend's Education Sunday, where churches across the country will pray for their students and their local schools, we are sharing some highlights from their conversation.
You can watch the whole thing from CT Women's Facebook page.
On how can parents incorporate God into preparation:
Ramirez: In the few weeks before school, there is just this time of dedication. I remember my parents explaining to me, "God has called you to do incredible things, and right now, what he called you to do is do well in school. He wants to open up your mind, to prepare you, equip you for the assignments he has for you, so how you spend your time at school—it's worship… it's an opportunity to invite the Lord into how you spend that time."
There was this discipleship that happened. Instead of having a negative view about taking a test or taking notes, I felt like, "Wow, the Lord blessed my note-taking!" What really clicked for me was during my college years, an English professor at Dallas Baptist University said, "The Lord has called you to love him with your mind… I expect that if I ask you to read something, you're going to read it and ask him what you need to learn from that."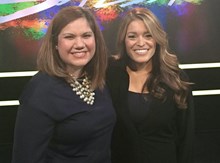 On shifting the way we approach education:
Olthoff: If we change the paradigm of "we go to school to find a job" to "we go to school because we love learning, and it's an opportunity to glorify God through our minds," that's a game-changer. College makes us better thinkers, more critical thinkers. It allows us to think differently about other ethnicities and cultures. The statistic goes that 8 out of 10 people won't use in the field that they're operating in, but it helps us think differently.
We must value education because our Christian voice needs to be around fireside chats, it needs to be heard in academics, it needs to be heard with intellectuals. Otherwise, our faith is something that's felt, not a rational faith.
On the debates over school choice:
Ramirez: I think the Enemy is trying to divide the church by creating circles that are not talking to one another, silos. The Lord may indeed be calling different families to school different ways. Some may be being called to homeschool or to private school or to public school … I love the fact that the Lord is so creative.
Parents are gifted with children to steward, and each child has a calling upon their life. As that calling comes to fruition, parents have wisdom as to what setting that child needs so that they can fulfill their God-given potential. My prayer is, regardless of schooling decisions or schooling options, that the Lord helps the church come together, that there are not these wars between mom circles, that we are connected. I'm thinking about what's the best approach for children in my home, but also the best approach for the children in my community.
On finding balance between home, school, and church:
Olthoff: Balance is this huge question, especially for the multi-tasking mom with multiple children at home. It's been said, "You can have it all, but you can't have it all at once." When I first heard that, I was really relieved. I know that my life isn't just my children; there's a call on my life to communicate the word of God, to build the local church, to participate in leadership. As far as balance goes, we let the kids know that we were not put on earth to facilitate their whims and desires. We as a family have a mission to serve this community and build the local church. They're our priorities, they're our No. 1 stunners, we love them, but our lives are not going to be dictated by them.
Sundays are sacred. For a moment, my stepson was in a league with tournaments that would fall over to Sundays, and we pulled back on that. We have to have at least one family night together as a household. One thing we do hold daily is praying together as a family. No matter what, how busy the kids are, come hell or high water… we will always have sacred moments of prayer together with the kids. That provides a sense of balance for us; you have to figure out what provides a sense of balance for you.
On addressing conflict between our faith and what's taught in the classroom:
Ramirez: Growing up in public schools, my parents had an open communication [with my teachers], and they did it in a respectful way. Halloween was a big deal—I know the Lord leads people differently on that, but in our home they didn't want us to celebrate it. So they talked to my teacher to say, "We're uncomfortable with that, maybe you could give her a different worksheet." They said, "We're Christ-followers, and we've decided don't feel like it's the best fit for our family."
Because they did it in a way that was not putting down the whole system, it was heard differently. Always use the "sandwich approach": Encourage the person you're speaking with, provide that concern of what you'd like to be tailored, and end with an encouragement of some kind.
On beating the odds:
Olthoff: As a first-generation American, no one in our family had gone to college, and I wanted to change some of the stereotypes, not just among Hispanic culture or Latino culture but of immigrants. I was able to see the tangible hand of God move in amazing, supernatural ways. There is no way a kid like me, with my academic background, could have or should have ended up where I am today. Through college and education, it allowed me to be a voice for people across the globe who could not be heard. (Bianca shares more about her upbringing in an article titled, "I Was 11, and I Still Could Not Read.")
For more information on Education Sunday (September 3) and free resources to help students in your community, visit FaithandEducation.com.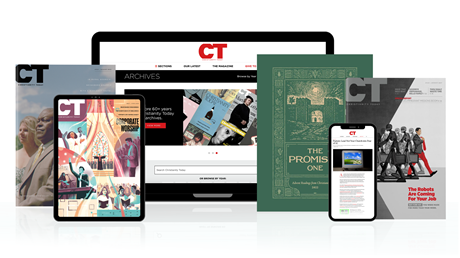 Annual & Monthly subscriptions available.
Print & Digital Issues of CT magazine
Complete access to every article on ChristianityToday.com
Unlimited access to 65+ years of CT's online archives
Member-only special issues
Subscribe
God Hears Your Back-to-School Prayers
God Hears Your Back-to-School Prayers