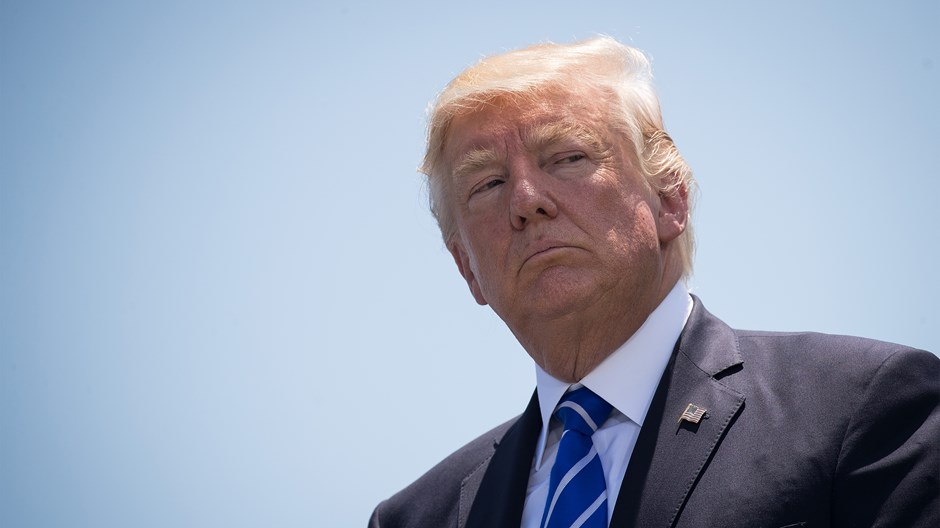 Image: Drew Angerer / Getty Images
Election 2016 ended a year ago, but its effects on American culture, including the American church, persist. Many are still asking how Donald Trump became president, and what part evangelical Christians played in making that happen. Stephen Mansfield, author of bestselling books about the religious faith of recent American presidents, believes that faith matters in the story of President Trump as well. Choosing Donald Trump: God, Anger, Hope, and Why Christian Conservatives Supported Him describes Trump's remarkable partnership with conservative evangelicals. Blogger Samuel D. James spoke with Mansfield about what the events of last year mean for Christians and how a divided American church can heal.
Is it fair to consider Donald Trump a prosperity-gospel Christian?
He's definitely drawn to the side of Christianity that preaches personal power, prosperity, and success in this world. Part of that preconditioning comes from his years hearing sermons from Norman Vincent Peale, who wrote The Power of Positive Thinking. Peale privately believed in "born again" Christianity, but Trump fed from the stream in Peale's thought that was essentially secular motivational philosophy. Trump sees himself as a religious man and sees his own success as the result of living out certain religious principles—just not the ones at the heart of the gospel.
You describe how meeting with religious leaders during the campaign gave Trump something of an "education" he didn't know he needed. Were his stances on religious liberty, abortion, and socially conservative issues a product of political ambitions?
A good illustration is his approach to the Johnson Amendment, which prevents pastors from endorsing candidates from the pulpit. Donald Trump didn't care then and doesn't care now, I believe, about the Johnson Amendment as it pertains to religious liberty. I believe he cares about it because he thinks that if pastors who support him could say so boldly from their pulpits, it would motivate religious voters.
Trump was introduced to many issues he hadn't cared about before, at least on the level of theology or moral principle. Of course, a great deal of this was politically motivated (even if you entertain the hope that some of it might have settled somewhere in his soul). But here's the interesting thing: Trump did not make many religious claims about himself. That was done more by the religious leaders around him. Trump has never, as far as I know, claimed to be born again. But James Dobson tweeted that he knew the person who had led Trump to Christ. And Jerry Falwell Jr.'s introduction at Liberty literally compared him to Jesus and Lincoln. These religious leaders made claims far outside what Trump himself was saying.
Evangelical Trump supporters addressed concerns about the candidate's personal morality in a few contradictory ways. Some would claim that we weren't voting for a "pastor-in-chief," but there were also efforts to portray him as a spiritually admirable person. What gives?
Either a president's faith matters or it doesn't. If it doesn't matter, let's forget about the issues the Religious Right has been raising for years—individual piety, devotion to Scripture, personal faith history, good moral character—and just focus on policy. But most prominent Religious Right leaders couldn't do that because that hasn't been their traditional approach to the faith of presidents. Some of them agreed, "We're not electing a spiritual leader," and then they turned around and engaged in gossip about Trump being born again or secretly led to Jesus—trying to reassure the faithful that here, in fact, was a godly man. And every day this happened, Donald Trump was behaving the exact opposite of how a born-again man ought to have behaved.
How did anger over President Obama's policies, particularly on religious liberty, feed into a willingness to go with Trump?
We have to ask ourselves what distinguished Trump from other Republican candidates in the minds of voters. I keep coming back to the fact that, if religious voters wanted a traditionally religious politician, they had an entire slew to choose from in the GOP primary. Why did they want Donald Trump? I think the answer is that he didn't sound like a politician. He was angry, he was harsh—to the point of being crass—and he said, "Forget being nice. Let's kick some butt!"
So I think the base was angry. Under Barack Obama, they felt like they were under bombardment, and they were terrified that Hillary Clinton would only offer eight more years of the same. So they turned to the pagan brawler from New Jersey. Even when the Access Hollywood audio came out, he only gained in the polls. Clearly, they didn't care how immoral he was, so long as he wouldn't do any more damage to conservative causes. This was a conscious choice. What values were compromised in making it is something we'll need to debate and consider in the years to come.
Why did you dedicate your book to millennials?
I speak a lot at university campuses and spend lots of time with millennials. They're often depicted as soft and privileged. But millennials have a strong social conscience and care deeply about justice. I knew Trump had been traumatic for them. In my opinion, conservatives have not done a good job explaining the social benefits of some of their ideas. There's good reason to question the effectiveness of the welfare state, but if you don't make your case clear, you allow yourself to be painted as cold-hearted and uncaring. Millennials have been left to conclude that people like Donald Trump, who only talk about cutting programs, are harsh and cruel.
Leaders like Franklin Graham and James Dobson, with their unwavering Trump support, have risked any sort of connection with millennials going forward. Millennials, with their passion for social justice, are very put off by him, and this is bound to produce some level of alienation from their churches and even their faith. If Religious Right leaders had shown more prophetic distance—if they had called on Trump to be a better man, with more compassionate policies—then their reputation among millennials might have been salvaged.
Issues like Confederate monuments can divide people who share a common faith. What can churches do to heal these tensions, under the shadow of Trump?
In certain white evangelical churches, we have a silo mentality: We'll store up goods and wealth, live in a white enclave, and turn our churches into malls for the members—rather than making ourselves relevant to society in a biblical way. Pastors don't need the Johnson Amendment overturned to speak the teachings of Jesus about racial reconciliation or helping the poor.
Churches where people are out there in the inner city or having joint worship services with African American congregations, or otherwise reaching across the divide—millennials are thriving within these churches, and they have an assured future. The election really highlighted these lines of division, but in the long run, this could be extremely healthy for the church.
If you were one of Trump's spiritual advisors, what would you try communicating to the president?
That there's a difference between being a brawling New York real estate magnate and being a responsible commander-in-chief. The country desperately needs him to lean into the better angels of his nature. He doesn't need to boast about the size of crowds or pick fights with the press. He doesn't need to act like he's being mistreated or denied privilege. So I would urge him to think in terms of the good of the country. But there's a pettiness, a smallness, a vanity he has to shed.
Have something to add about this? See something we missed? Share your feedback here.
Choosing Donald Trump: God, Anger, Hope, and Why Christian Conservatives Supported Him
Baker Books
2017-10-03
208 pp., 4.91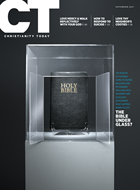 This article is from the November 2017 issue.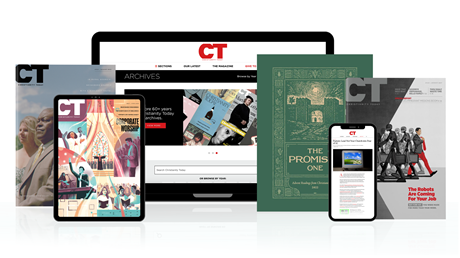 Annual & Monthly subscriptions available.
Print & Digital Issues of CT magazine
Complete access to every article on ChristianityToday.com
Unlimited access to 65+ years of CT's online archives
Member-only special issues
Subscribe
Stephen Mansfield: Why So Many Conservative Christians Wanted a 'Pagan Brawler' in the White House
Stephen Mansfield: Why So Many Conservative ...