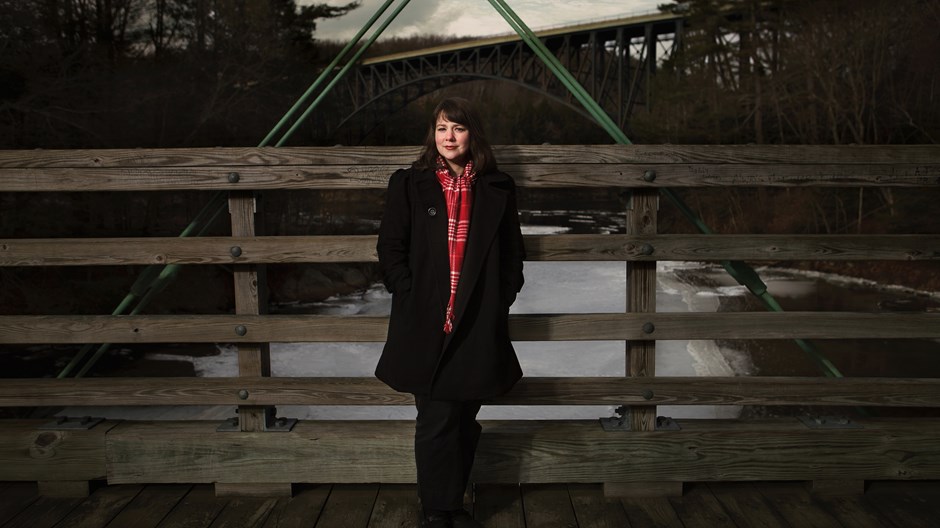 Image: Josh Andrus
My eyes darted to the tracing on the cardiac monitor. The gaps between my patient's heartbeats lengthened. The plodding rhythm meant that blood, oozing from beneath his fractured skull, was crowding out his brain.
He was 22, and someone had bludgeoned him with a baseball bat in his sleep. His wife, lying beside him, died during the assault. His four-year-old son witnessed everything.
I thrived on the urgency of the emergency room—the chaos, the opportunities to reach people in dire moments. Yet as I placed my patient's central venous line, I struggled to focus. I thought of his four-year-old son in footed pajamas, and the images of brutality he might never forget.
As I wrestled with these thoughts, paramedics rushed in with a 15-year-old boy dying from a gunshot wound. They were performing compressions to force oxygen-rich blood to his brain. In a blur of adrenaline, I grasped a scalpel and surgically explored his chest. I cupped his still heart and searched its borders with trembling fingers. When my hand plunged into a yawning hole, I caught my breath. The bullet had torn open his aorta. We could not save him.
As I fought tears, my trauma pager blared yet again. Another 15-year-old boy. Another gunshot wound. This time, the bullet had struck the boy's head.
I tried to compose myself. The least I could do, I thought, was to mend his wound, clean him, and give his family a final glimpse of the boy they loved.
Midway through my work, the door opened. I raised my eyes in time to see his mother walk into the room. She froze, howled, and crumpled to the floor. I tugged the bloodied gloves from my hands, rushed from the room, and hid my face as I cried.
Cut Off from God
The next morning, as I finished my shift, I wandered about as if lost. I despaired over how little life mattered to people. Each of my patients had suffered at the hand of someone who looked at him and saw no worth. How could God allow such evil?
I had grown up as a nominal Christian. My family observed certain Christian traditions, but we never read the Bible or talked about the gospel together. I understood Christianity to be synonymous with good behavior.
After work, I drove for hours. A hundred miles from my home, I parked at a bridge that spanned the Connecticut River. Mountains flanked the bridge, and the October sun set the horizon afire in jewel tones. Below me, the river shone like polished metal.
I gripped the guardrail, tipped my face against the wind, breathed, and felt . . . nothing. I parted my lips to pray, but no words came.
I felt cut off from God. I thought the Lord—if he even existed—had abandoned me.
Thereafter, I fell into agnosticism. Doubt led to hopelessness, and hopelessness to despair. I dreamed of an eternal sleep, of numbness, of annihilation. Thoughts of taking my own life troubled me daily. I fought the impulse to return to the bridge over the Connecticut River and hurl myself over the railing. Only love for my husband, Scottie, brought me home each evening.
Months later, Scottie lost his job. While I struggled with the problem of evil, he sought the church, understood the Word for the first time, and accepted Christ as his Savior. Scottie invited me to join him in worship, but I remained disillusioned. When I finally attended church to appease him, the sanctuary, the singing, and the ceremony seemed awkward and foreign. He would bow his head in prayer, and I would stare ahead with my thoughts cast outside the church walls, my gaze defiant.
'This Is Heartbreaking'
Some time later, I transitioned to work in the ICU. Among my patients was Ron (pseudonym), a middle-aged man who suffered cardiac arrest after a hip replacement. He had severe brain injury from lack of oxygen during the arrest, and depended upon a mechanical ventilator to breathe. In a vegetative state, Ron would open his eyes, but showed no awareness of his surroundings. Neurologists predicted he would never recover.
Ron's wife and daughters hovered at his bedside daily and prayed for a miracle. They could not accept that the boisterous, football-loving, pizza-dough-tossing, belly-laughing man they cherished would never acknowledge them again.
One morning, the ICU suddenly resounded with off-key renditions of cheesy 1980s tunes. I found Ron's wife at his bedside, singing as she cradled his hand beneath her chin. She beamed when I approached her.
"I was praying and praying last night, and when I woke up, I knew everything would be fine," she declared. "God told me he's going to be just fine."
I admired her conviction and her hope, especially as I had neither. Yet her husband's clinical data promised that everything would not be fine.
For the next week, every day, she clung to him and crooned songs they both loved. She prayed aloud. She shouted blessings to everyone in the unit. My colleagues and I struggled to conceal our worry. We would shake our heads and cast each other glances that said, "This is heartbreaking."
One afternoon, she and her daughters shouted for me. I shuffled into the room, dreading the conversation.
"He moved his toe when we asked," Ron's wife said.
I leaned within inches of Ron's ear, and called his name. I urged him to move. Nothing. "I'm so sorry. It was probably just a reflex," I said.
"No," his wife insisted. "Watch." She put a hand on his shoulder, and shouted into his ear for him to wiggle his right big toe. He did.
The next day, he turned his head toward them. Then, he blinked to command. In two weeks, he was awake. In three, he sat in a chair.
At best, our neurologists had anticipated he might occasionally track moving objects. No one expected that his condition would so dramatically resolve. Medical science could not explain his recovery.
Bearing Our Affliction
I suspected I had witnessed a miracle. Yet I still wrestled with God. How could he bestow such blessings, yet allow suffering?
Scottie encouraged me to read the Bible. I started with the Gospels, then continued with Romans. The words felt familiar, but with my newly opened heart, the reading unveiled Christ's love in brushstrokes I had never fathomed. The agony he suffered for our sake left me breathless. He, too, had endured heartache and had confronted the face of evil. And he bore such affliction—our affliction—for us. Romans 5:1–8 revealed the awesome magnitude of God's love for us. He knows suffering.
The Lord took my despair and fashioned a canvas for his perfect work. Just as Christ raised Lazarus so that others might believe, so he redeems suffering—the gunshot wounds, the mourning, the lost jobs, the despondency beside bridge railings—for his glory. In his mercy, he descends to buoy us up, and to complete miracles we cannot feign to comprehend. He pours blessings upon us every day—the jewel tones in autumn, but also the hard nights, and every breath in between.
Kathryn L. Butler is a trauma and critical care surgeon who recently left clinical practice to homeschool her children. She teaches at Harvard Medical School. Her blog is Oceans Rise: Musings on Faith, Medicine, and Motherhood.
Have something to add about this? See something we missed? Share your feedback here.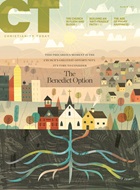 This article is from the March 2017 issue.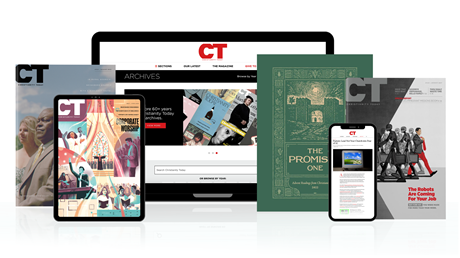 Annual & Monthly subscriptions available.
Print & Digital Issues of CT magazine
Complete access to every article on ChristianityToday.com
Unlimited access to 65+ years of CT's online archives
Member-only special issues
Subscribe
A Critical Care Surgeon Meets the Great Physician
A Critical Care Surgeon Meets the Great Physician