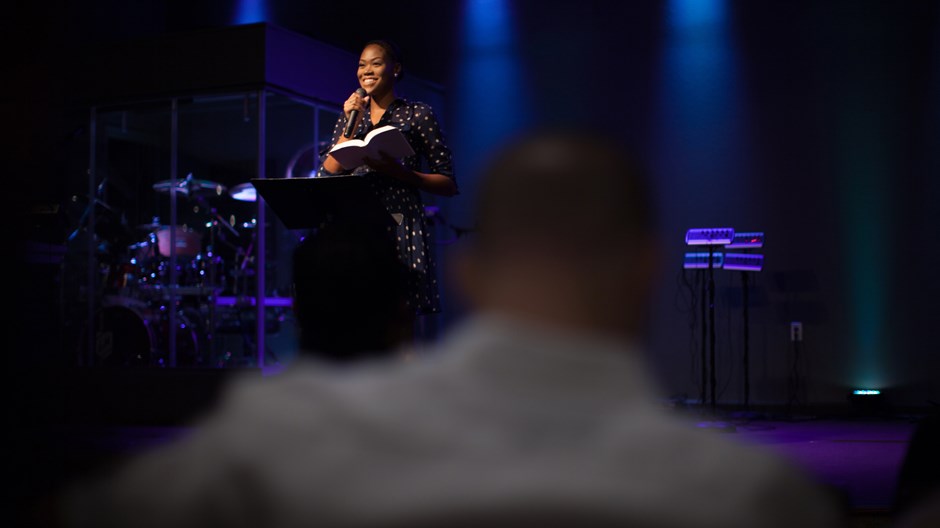 "Whatever women do, they must do twice as well as men to be thought half as good," stated Charlotte Elizabeth Whitton, the first female mayor of a major Canadian city.
Female leaders have experienced this firsthand for decades, and Whitton's observation has been validated not only through personal experiences but also through study after study finding women must work harder to get hired, promoted, or named to leadership positions.
We expect a lot from women—to the point of perfection.
In its recent State of Pastors report, the Barna Group compiled findings from five different sources in addition to their own research to prompt leaders "to examine the support systems that surround pastors and imagine ways to strengthen those who serve today—and more adequately prepare the generation of pastors who will serve tomorrow."
One trend the Barna Group noted is the slow and steady rise of female pastors. One of every 11 Protestant pastors is a woman—triple as many as 25 years ago—yet women often lead smaller congregations than men.
Though most pastors, regardless of gender, are satisfied with their role, female pastors are more likely than male pastors to wish they had been more prepared for the expectation they "must do everything" and must do it "perfectly."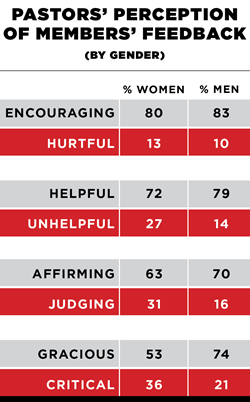 Image: Barna Group
Further, the Barna Group found that female pastors are more likely than male pastors to report that congregants' comments on their leadership were "critical," "judging," and "unhelpful."
The researchers suggested that these results might be explained by the fact that women, who tend to serve smaller churches, have closer contact with congregants; by the fact they feel more pressure than men to "do everything" or attain "perfection;" or by the "existential pressure women pastors experience."
Without further investigation, it's impossible to know how much each of these elements factor into congregants' criticism, but it's helpful to consider how Barna's results fit within the broader body of literature exploring perceptions of women in leadership.
For more than four decades, both men and women consistently rate female leaders more harshly. Men, who far outnumber women in corporate leadership, view female leaders as less capable at problem solving—a key leadership competency—and because of this, they also view female leaders as less inspiring and less capable at team building. Women themselves believed male leaders to be superior to women in influencing upward, delegating, and even networking, a trait usually considered more feminine. These perceptions remain consistent in both secular and nonprofit Christian settings.
Research also suggests that female leaders face a triple-bind. If they display typical "feminine" characteristics such as caretaking behaviors, they are viewed as "too soft" to be a leader. If they go against these stereotypical feminine traits, they are viewed as too tough. Second, women have to work twice as hard to achieve the same level of recognition as men. Finally, when women display the traditionally accepted leadership traits—like assertiveness, they tend to be viewed as competent but not liked.
Our perceptions of female leaders lead women to feel like they have to achieve impossible standards. This feeling is compounded by the high expectations society places on women in general: They have to look perfect, be the perfect wife, and be the perfect parent. Regardless of employment, women still do most of the housework, just as we expect them to.
The high expectations we've placed on women are potentially unraveling decades of progress in women's rights. In her book, A Woman's Place, Katelyn Beaty described the dilemma of being ambitious and still being seen as a faithful Christian woman. "At just the moment in history when we'd expect women to strive—for professional success, creative projects, or new ministry—many of us are holding back," she wrote.
In an op-ed for Forbes in 2012, Columbia student Denise Restauri posited that the high expectations we place on women are why millennial women don't want to lead: "The truth is many young women today fail to lead because of the pressure put on young women to be perfect and moreover the disparity in what we teach our sons as opposed to our daughters."
For Restauri, leadership is just one more area where perfection is expected and thus one more area in which to fail. She continues, "Young women today are bred to doubt ourselves, question our worth, and view ourselves as improvable projects rather than embrace the imperfection of our humanity." She references a 2013 study that found that only 15 percent of women between 21 and 33 desire to seek top jobs, citing the unique expectations, stressors, and demands on female leaders.
Whether in the office or in the church, we will inevitably interact with leaders who are not up to the task or are still learning their role. In those circumstances, it is appropriate to offer constructive criticism as long as it is given in the right spirit. Our aim in offering feedback must be rooted in love. In other words, we must be rooting for them, wanting them to be the best they can be in their position.
But research suggests that the problem lies not in the performance of female pastors but in our assumptions about what we think they ought to be capable of.
We hold great expectations for female leaders in every sphere in which they serve, and the research released by the Barna Group indicates that female pastors are no exception. While the report details the expectations female leaders face, the findings leave us craving suggestions or guidance on how to counteract them.
Christians have the opportunity to be on the cutting edge of how society treats female leaders by adjusting our expectations and interactions with female pastors to be more in accordance with the Scriptures.
In my work as an author, researcher, and consultant, I've had the opportunity to become acquainted with the stories and successes of female leaders around the world, such as Emily Chengo, a native Kenyan. Chengo was tutored in the art of leadership by her father and played a key part in negotiating peace treaties between warring tribes in South Sudan as well as securing microfinance loans for African women living in the Ngomongo slums. Providing female leaders with nurturing support as well as constructive feedback can foster an environment in which they, and all around them, thrive.
This begins with an awareness of our expectations and the real-life impact our expectations have on female pastors:
What are our expectations for the female leaders or pastors in our churches? How do those expectations differ from what we expect of male leaders or pastors?
How do our expectations guide our interactions with female leaders?
How might these interactions influence how female pastors view their calling and their support system?
Armed with an awareness of our expectations, we can begin to govern our interactions with compassion and kindness. Female pastors have gravitated to their position against incredible odds because they are driven by a love for God and love for people.
Our success in Christian growth is tied up in their success. As Thomas Merton poignantly noted, "The whole idea of compassion is based on a keen awareness of the interdependence of all these living beings, which are all part of one another, and all involved in one another."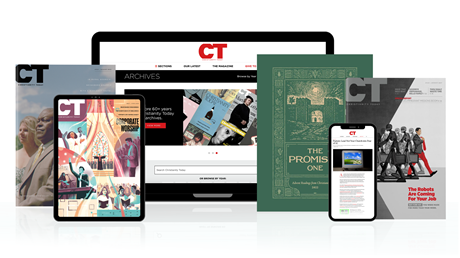 Annual & Monthly subscriptions available.
Print & Digital Issues of CT magazine
Complete access to every article on ChristianityToday.com
Unlimited access to 65+ years of CT's online archives
Member-only special issues
Subscribe
Study: Female Pastors Are on the Rise
Study: Female Pastors Are on the Rise