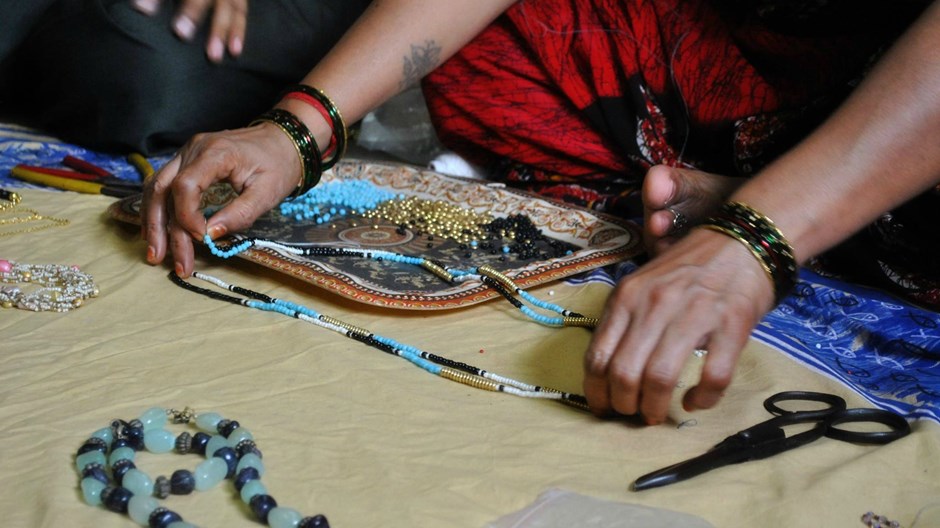 Image: Courtesy of Hazel & Deene
As the founder of a social enterprise supporting vulnerable women, Michelle Pride sees how enthusiastic American Christians have become about ending trafficking—and unfortunately, how that enthusiasm can unwittingly lead to harmful outcomes instead.
Last year, a customer boasted about her church's $20,000 campaign to purchase women out of the sex trade. Pride was horrified. "If you buy a girl out of the sex trade, you now have given that trafficker more money to go and buy somebody probably younger," the Hazel and Deene president said.
With an issue as complicated as sex trafficking, companies like hers set out to design business models that benefit survivors without exploiting them further—while still paying attention to the bottom line.
Since the sex trade is often driven by financial gain, she believes sustainable business is an effective tool at fighting back and giving women at risk of sexual exploitation a way to live.
Entrepreneurs seeking to help this population may have a noble cause, but the reality brings additional barriers. Employees may bring the aftermath of their trauma with them and often lack marketable skills. How do you catch them up in a way that is efficient for the company and helpful for the individual?
Beyond that: How does a business meet its bottom line if it is solely relying on the trendiness of anti-sex trafficking to sell its products? And worst of all, where will employed survivors go if the business fails?
Pride and other founders have wrestled with these questions alone before coming together to create the Freedom Business Alliance (FBA). Freedom businesses, which employ women who have been rescued out of trafficking, work to create sustainable strategies to benefit both bottom lines. (FBA affiliates include Nepal-based fair trade clothing company Purnaa, which CT Women featured in 2015.)
Rather than relying on the shock value of women's stories—risking exploiting them in a different way—businesses must create quality products that stand on their own. If it's all about the emotional pull of a woman's short bio on a scarf's tag at a fair trade market, the stories have to get bigger and better for businesses to meet their bottom line.
"They're grabbing that low-hanging fruit of the export market when they don't actually have a competitive advantage in anything they are producing," said Pride, whose company sources and sells handcrafted jewelry and other accessories made by survivors. "But because there's a story attached to it and people are buying that story one time, they think they're going to have success."
Social entrepreneurs may find themselves struggling if they focus on the person behind the product at the expense of customer needs and the product itself. For a sustainable venture, both aspects of the business have to be strong.
"They don't recognize the realities of the marketplace," said Ken Leahy, FBA chairman. "In the long-term, I don't think they give adequate consideration to the needs of the women involved in terms of providing work opportunities that give them chances to grow, and utilize their own skills and potential in the workplace."
Bravely, a new apparel company affiliated with Magdalene St. Louis, employs women with histories of sexual exploitation, abuse and drugs. According to Bravely's director Zekita Asuquo, the business focuses on equipping women with office skills—from web development to inventory to bookkeeping—rather than labor-intensive job skills many other social enterprises teach.
"We put them in a real office and business environment, and that's something that I think is really crucial for a lot of programs," said Asuquo. "Doing something creative is really about making people feel like they can conquer the world or they can do their best."
The messages on Bravely's products ("Love is brave" and "Compassion is badass") only add to the sense of empowerment these women feel when being involved in all aspects of their creation.
Free the Girls exports bras (mainly from the United States) for women to sell in the secondhand market in developing countries.
"The honest way to talk about preventing trafficking is to talk about all of the benefits your business is going to bring to that community," said co-founder Dave Terpstra, who helped launch the pilot program in Mozambique in 2011 and since expanded to El Salvador and Uganda. "This business exists to help people who are incredibly vulnerable."
Free the Girls and Bravely focus on rehabilitative and preventative programs for women who have been involved or at risk of trafficking. Meanwhile, other freedom businesses fund anti-sex trafficking organizations with their profits.
Adorned in Grace, a bridal and formal wear shop in Oregon and Washington, gave $21,000 in 2016 to survivors of trafficking. With donated shop spaces volunteer sales staff, they are able to dedicate the money they take in to the cause, said Linda Tribbett, the company's founder and director of Abolition Now. The business also has an educational and mentoring component, working with young girls at risk for exploitation in the sex industry.
"We're so involved in the lives of so many of our girls and women; it is a full-time passion for all of us," said Tribbett.
Pride also hopes larger corporations will also get involved in offering survivors of trafficking a piece of their substantial resources. While many freedom businesses on the ground are struggling to keep their doors open every month, large corporations have already found success through their products. Working in collaboration with the Freedom Business Alliance could bridge the gap between struggling freedom businesses and wealthy corporations to effectively create jobs and transformation.
"It's easy to have a heart for the poor, but it's much more difficult to have a mind for the poor," said Pride.
She also plans to launch the Foundry Marketplace to give social enterprises a platform to sell products alongside other likeminded entrepreneurs—similar to Etsy.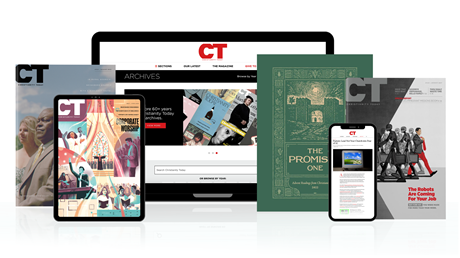 Annual & Monthly subscriptions available.
Print & Digital Issues of CT magazine
Complete access to every article on ChristianityToday.com
Unlimited access to 65+ years of CT's online archives
Member-only special issues
Subscribe
How to Support Survivors Without Selling Them Out
How to Support Survivors Without Selling Them Out