true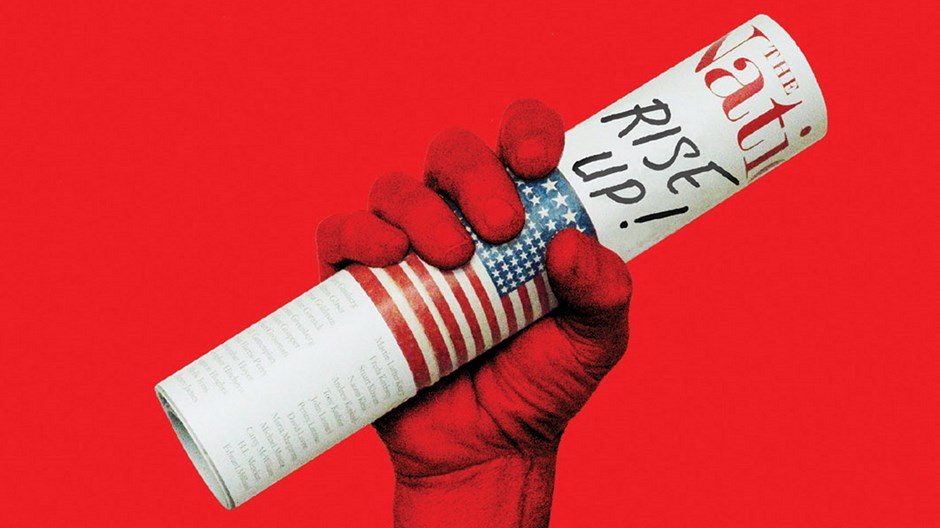 Image: Courtesy Cabin Creek Films
In Nobody Speak: Trials of the Free Press, New York University associate professor Jay Rosen describes good investigative journalism as that which "exposes things that powerful people don't want known." Through much of its history, America has celebrated efforts to speak the truth about power; however, the current social and political moment is one in which journalists who attempt to do so are sometimes demonized and even threatened. A slate of recent documentaries attempts to rehabilitate the reputation of the free press while reminding viewers of its role in protecting democracy by exposing the words and deeds of powerful people to public scrutiny.
Nobody Speak, which premiered at the 2017 SXSW Film Festival and is now playing on Netflix, uses the case of Bollea v. Gawker to highlight the ways rich and powerful people can attempt to undermine and discredit the free press. Terry Bollea (a.k.a. Hulk Hogan) sued Gawker for posting excerpts from a sex video in which he appeared, eventually prevailing in a Florida court even after attempts to sue in federal court were dismissed.
No one comes off well in Nobody Speak. Gawker appears to have legal precedent on its side, but it makes itself an easy target by wallowing in the journalism of personal destruction. Nick Denton sums up Gawker's mission by saying they wrote the news "without access, favor, or discretion." Gawker writer John Cook is blunter, saying he wanted to write "true things about bad people."
But even as Gawker's mission and attitude help explain why they were a lightning rod for anti-press forces, they still come off as more honest and sincere than the people who vilify and punish them. Bollea, who the film intimates cared more about suppressing the reporting of a second video in which he used racial epithets, laughably dismisses questions about his emotional distress by claiming that "Hulk Hogan" gave up the expectation of privacy by going on Howard Stern and joking about the sex tape, but that he and his "character" should be treated as different legal entities. Bollea's lawyers leave serious doubts about whether they are serving their client or the secret financer of the lawsuit when they dismiss a charge in the lawsuit for no other apparent reason than to make Gawker unable to use insurance to cover possible damages.
Silicon Valley entrepreneur Peter Thiel admits to paying millions of dollars of Bollea's legal fees even though he has no connection to the case. The scapegoating of the media plays out against a backdrop where then–presidential candidate Donald Trump tells a riled up rally in Grand Rapids, Michigan, that "I would never kill [journalists]," and then grins and waves his hand in a 50-50 gesture as the crowd turns to hurl obscenities and jeers at the reporters covering the event. One attendee wears the now infamous shirt with the caption: "Rope. Tree. Journalist. Some Assembly Required."
As Nobody Speak spirals outward from the Gawker case to examine the broader cultural conflicts between journalists and the powerful, it loses some of its focus but none of its righteous indignation. The chapter on Sheldon Adelson buying the Las Vegas Review-Journal probably belongs in a separate movie, even if it does underline the film's thesis that money can squash dissent even if it can never fully silence it. (In one of the film's ugliest moments, columnist John L. Smith recounts how Adelson offered to pay over $100,000 of his daughter's medical fees—but only if the columnist would publicly say he libeled him.)
If embracing Gawker's rebels as soldiers at the frontlines of the culture wars protecting freedom of the press is a bridge too far for some viewers, two documentaries from First Run Features offer encomiums for some of modernity's more celebrated and influential writers. Kirk Simon's The Pulitzer at 100 includes a biographical profile of Joseph Pulitzer, Hollywood stars providing dramatic readings from prize-winning literature, and interviews with journalists who have been awarded their profession's highest honor.
Simon, who describes himself as an avid reader, cited a combination of literary craftsmanship and personal courage when describing the qualities that linked the dozen or so prize-winning journalists he interviewed. They are "people I very much respect," the director said in an exclusive interview. A self-effacing recipient quips in the film that the Pulitzer is normally awarded to the story rather than the journalist, but Simon notes that award-winners are rarely the only ones covering the story for which they are best known. He mentioned New York Times journalist Sheri Fink and famed Washington Post reporter Carl Bernstein as two examples of journalists who exemplified the "excellence" that the Pulitzer is supposed to inspire and recognize.
The stories these journalists are most known for reporting—Hurricane Katrina, the Ebola epidemic in West Africa, Watergate—generated lots of media attention. But, as Simon points out, even when the public is inundated with media coverage "one set of stories stand out." Simon said he believed the film "shows we need our great journalists" because "there are ways to dismantle [freedom of speech, which] is really the heart of American democracy."
Barbara Kopple's Hot Type: 150 Years of The Nation also provides an historical overview of some of American journalism's finest moments. The Nation, which Rachel Maddow calls "a lefty North Star," was actually founded by Republicans—abolitionists who wanted to expose and challenge the immoral practice of slavery. Over a century and a half, however, it has come to be known as a leading voice of progressives.
Like nearly all newspapers and periodicals, The Nation faces challenges remaining financially solvent as its labor-intensive industry's infrastructure crumbles. Hot Type's shadowing of editor Katrina vanden Heuvel drags a little as she tries to navigate the periodical through those challenges, but the film shines as it follows reporters on the road and underscores just how much time and effort goes into tracking, investigating, and reporting important events. Few if any of these reporters will ever attain the name recognition and awards of their peers in The Pulitzer at 100, but they share with those colleagues a passionate commitment to disseminating the truth, whether that means long drives to interview draught-plagued Texas farmers or trips to Haiti to document the devastating effects an earthquake has on an already impoverished nation.
Although it is likely to be the least-viewed film of this group, Shine Global's The Wrong Light may ultimately be the most powerful reminder of the value of investigative journalism. Directors Josie Swantek Heitz and Dave Adams travel to Thailand to draw attention to human trafficking and profile Mickey Choothesa, the founder of COSA, a nonprofit refuge for at-risk girls. When one of the film's subjects refutes Mickey's story that she was sold into slavery by her family and rescued from a brothel, the filmmakers dig deeper, and the profile shifts into an exposé. Ultimately, COSA's biggest supporter, Hands Across the Water, severs all ties with the organization and accuses Choothesa of defrauding donors of over $750,000.
The Wrong Light doesn't present viewers with abstract arguments about freedom of the press; instead, they are shown that press in action. Human trafficking is real, and every dollar that is swindled by fake charities is a dollar that doesn't go toward helping some of the most vulnerable members of the global community. The film shows that we need committed, responsible, determined journalists because few of us have the resources to investigate the truth claims of those who make demands for our attention, our money, our votes, and our praise.
Individually, each of these documentaries makes powerful points about how both individuals and communities are served and strengthened by a healthy and active free press. Collectively, they inspire, challenge, and provoke us to move past easy sloganeering about "fake news" and "media bias" to consider the ways good journalism informs and serves us. Don't Speak concludes with a quote from Thomas Jefferson: "Our liberty depends on the freedom of the press, and that cannot be limited without being lost." Today we might update his sentiments by saying that the Gawkers of the world may be salacious, but we cannot suppress them without irreparably altering the environment and violating the principles that have given rise to the best journalists in our nation's history.
Kenneth R. Morefield (@kenmorefield) is a professor of English at Campbell University. He is the editor of Faith and Spirituality in Masters of World Cinema, Volumes I, II, & III, and the founder of 1More Film Blog.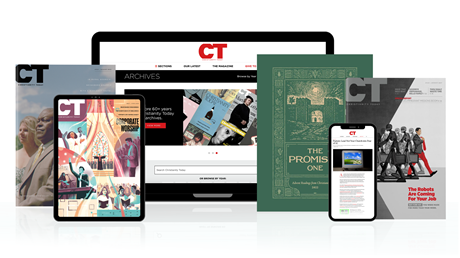 Annual & Monthly subscriptions available.
Print & Digital Issues of CT magazine
Complete access to every article on ChristianityToday.com
Unlimited access to 65+ years of CT's online archives
Member-only special issues
Subscribe
Recent Documentaries Look to Restore Faith in a Storied Free Press
Recent Documentaries Look to Restore Faith in a ...