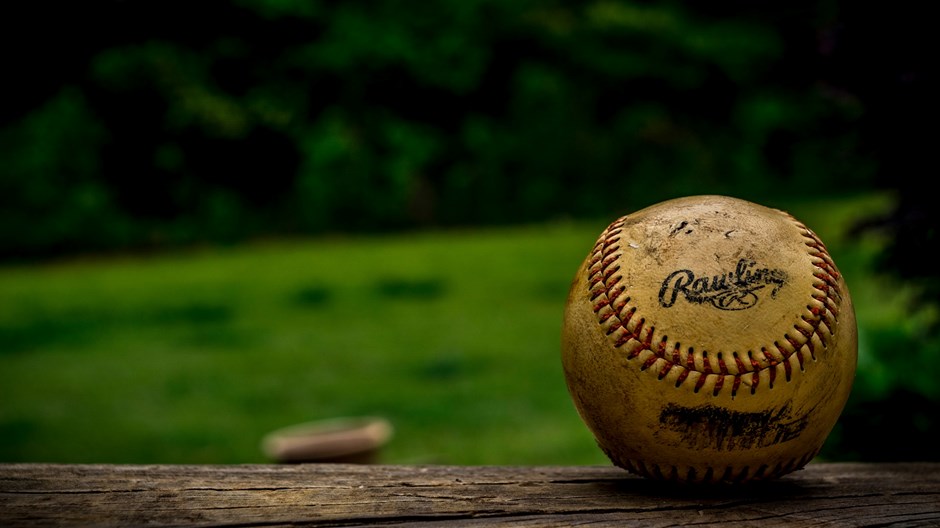 Image: Joey Kyber / Pixabay
Stephen Copeland is the author of Quiet Dream, Violet Sky, which explores the history of Roanoke, Virginia's Interstate Softball Tournament. The book is due to be released in 2017; this article presents a part of its story.
Missionary Norberto Kurrle looks out the bus window across the Paraguayan countryside, with its golden fields, scattered shrubs, and distant hills. The sun is setting. Thin, smoky clouds hang over the horizon. However tranquil the scene might be, though, it is impossible to ignore that it was on this very road—Route 1, one of the six main highways in Paraguay—that Norberto, now 44, experienced a tragedy as unexplainable as God's own mind.
On a foggy morning in April 2012, Norberto was traveling to the capital of Asuncion with his wife Julie, their only son Timothy, and their newly-adopted daughter Anahi to finalize her adoption papers. As he drove, a truck, which was haphazardly parked on the side of the road, emerged from the blanketing haze and crunched into the right side of the Kurrles' car, killing his beloved wife and only son. In an instant, Norberto's family was stripped from four to two.
Not long ago, Norberto's green eyes might have burned with anger or ached with sadness while traveling down this road. Tonight, however, they are somehow at ease, matching his soft-spoken demeanor and gentle persona. In fact, his face is glowing.
Much of Norberto's joy is because he is reunited with his best friend, Chad Briscoe, 43, an athletic director at Grace College in Winona Lake, Indiana. Chad and his wife, Jamie, have traveled to Paraguay to visit Norberto and the entire Kurrle family (Norberto's three siblings and his parents)—all of whom are full-time missionaries in Paraguay. And the Briscoes have traveled here, 5,000 miles away from their Indiana home, all because of a church softball tournament that unites them with the Kurrles—a tournament that was started in 1978, nearly 40 years before, and that connects two families and two places that are an entire world apart.
The Coal Miner's Daughter and the Missionary Kid
On this evening, their reunion is almost as incomprehensible and surreal as their unlikely history. That's because there was a time, not long ago, when each of them wondered if this day would ever come. The Briscoes recently emerged from their own storm, as Jamie was diagnosed with Stage 3 breast cancer at the mere age of 32, just one year after Norberto's car accident. Now she is cancer-free.
At the moment, Norberto is telling the Briscoes about his wife, Nancy, who had also been widowed, and how their son's due date is three weeks away.
"We are going to name him Dominic," Norberto tells them. "It means 'Belonging to God.'"
The deep tie between the Briscoes and the Kurrles can be traced back long before Chad and Norberto were even born, when the matriarchs of their families, Twila Briscoe (then Tucker) and Tabita Kurrle (then Meier), roomed together as freshmen at Anderson College in 1962. Twila, a coal miner's daughter from the mountains of West Virginia, and Tabita, a missionary kid from the jungles of Argentina, found themselves at Anderson because of their shared Church of God roots and their interests in ministry. They became best friends. Sisters. Confidants.
"From the moment I met her, it was as if a long-lost sister had come home," Twila reflects. "I remember it like it was yesterday. There is no person on this Earth I treasure more than Tabita Meier Kurrle."
After college, Tabita moved back to South America to pursue mission work and married a German man named Martin. Twila married her college sweetheart Charlie and moved to Johnson City, Tennessee. Though they might not have realized it at the time, their friendship would forever connect both their two families and the United States and Paraguay.
'Softball for a Reason'
It was around this time, in 1978, that the Briscoes decided to organize a church softball tournament on Labor Day weekend to help raise money for the Kurrles' missionary work in Paraguay. Within four years, the tournament had grown from 4 teams to 20 and had moved to Roanoke, Virginia. The Briscoes were finally turning a profit on the tournament, and it was around then that they were finally able to send what they had raised to Paraguay: a $40 check.
By the tenth year, one of the softball coaches caught the vision of the tournament and challenged each team to raise $120 to support Paraguayan children who were attending Alpha and Omega School, a Christian school in the jungles of Raul Pena, Paraguay, which Tabita and Martin had started years before.
From that point forward, it became a tradition for each team to raise as much money as they could for Paraguay. They began to collectively play "softball for a reason"—the slogan for what is now called the Interstate Church of God Softball Tournament, which is held each year in Roanoke, Virginia, during the last weekend of August. In the tournament's 38-year history, the gathering has raised over $250,000 for Paraguay and has become the Kurrle family's financial lifeline for their missionary work, helping them to plant 6 churches, a school, a Bible college, and even a radio station.
By now, the tournament's leadership has moved on to its second generation, thanks to the deep connection between Twila's children and Tabita's children (Chad and Norberto also attended Anderson University together, just like their mothers). Chad began managing the tournament and its year-long responsibilities in 2002 after his dad retired, and the tournament has since grown to include more than 60 teams per year, including some players who annually journey from Alaska. He also developed a website and began a Facebook page to help softball participants stay connected throughout the year and connect with the missionaries in Paraguay whom the tournament supports.
"I think the big thing is that our parents set the example for us to follow," Chad says. "They paved the way. We grew up watching the ministry on both sides of the world, and how those worlds connected each year through church softball. . . . We want to draw people through the game of softball to Jesus Christ to impact the mission field in Paraguay, South America."
"There is a connection that is beyond geography," Norberto says.
'Welcome to Paraguay'
The last time Norberto and Chad saw one another was at the softball tournament in 2014, when Norberto was in the States for a much-needed sabbatical, which he dedicated to therapy and grieving. At that time, Jamie was also in the middle of her fight with breast cancer.
Each one of them has since emerged from the valley of the shadow of death, but their moving through it has undoubtedly changed each one of them.
"The journey is not easy," Chad says, "but God does say that he will never leave us or forsake us and that he will walk with us every day."
"I've seen the darkest days in my life," Norberto says. "And I've experienced what maybe Psalm 23 talks about—going through the shadow of the dark valley. I don't have the answers to a lot of what has happened to me. . . . Four years ago, if someone were to ask me, 'What do you want to do? What do you hope for the future?', I would have just said, 'I want to die, I just want to be done.' I stopped dreaming; I stopped desiring to do anything; I struggled even with my faith at one point. But today I have dreams. I'm walking out of the boat again. . . . I guess he's not done with me, or any of us. I should've been gone at that accident, but I'm here. There is something I still have to do."
And now, here they are, the three of them together on a bus in Paraguay—Chad's first time visiting the country in a decade, Jamie's first time ever. It is only 5 p.m., but the sun is setting. It is May, but in Paraguay, it is autumn.
"Wow, look at that," says a nearby person, pointing out the window.
The three of them look out the window to see a rainbow, no more than a hundred yards away, stretching across the expanse of the Paraguayan sky hanging above her caramel fields.
Norberto leans over and quietly says to them, "That's God saying, 'Welcome to Paraguay.'"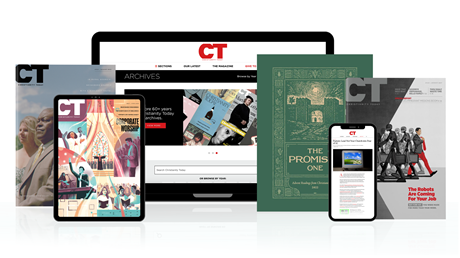 Annual & Monthly subscriptions available.
Print & Digital Issues of CT magazine
Complete access to every article on ChristianityToday.com
Unlimited access to 65+ years of CT's online archives
Member-only special issues
Subscribe
The Softball Tournament That's Bringing New Churches to Paraguay
The Softball Tournament That's Bringing New Churches to Paraguay