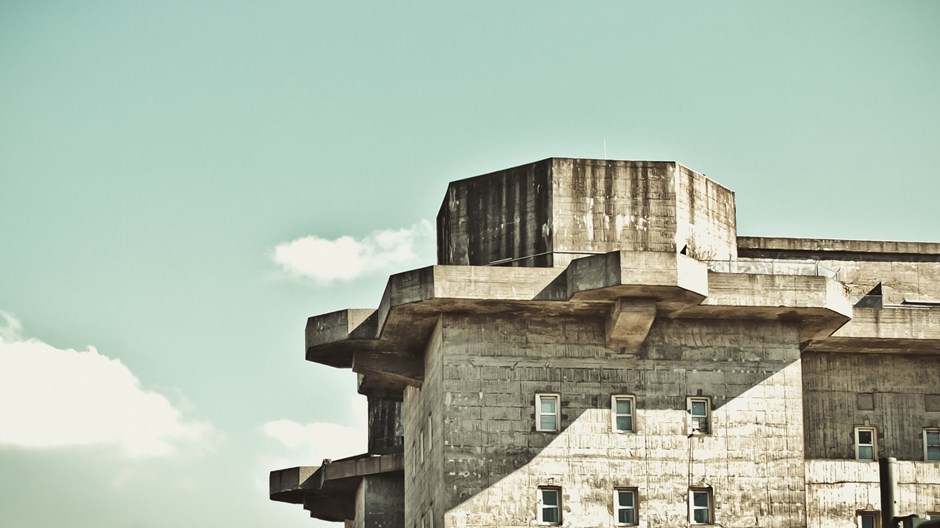 Image: Christian Bardenhorst / Unsplash
It's almost noon on a Tuesday afternoon, and the sun is beating down on the pavement in front of the massive red brick walls of the Huntsville "Walls" Unit state penitentiary in Huntsville, Texas. It's a place familiar to the media—the original home to "Old Sparky," and the place where the state with the highest execution rate in the nation still carries out its death penalty by lethal injection.
A crowd has gathered across the street, but unlike on some occasions, it isn't full of protestors or news crews covering an execution. Today, the crowd has come here to wait—not for those facing death, but for those anticipating a new life.
Next door, within view of the circles of barbed wire atop the prison walls, First Baptist Church Huntsville pastor Jason Bay rounds up his crew and heads up the street. Church bells ring out the time and the daily hymn.
"They are getting ready to do the prisoner release," Bay says with anticipation. Joining him are Garrett Sims, the church youth pastor, and Jim Beam, the church facilities manager. Named after a whiskey, Beam is known not for his alcoholic past, but rather as the "face" of First Baptist's successful prison ministry.
Within two or three minutes, the men arrive and meet Bill Kleiber, Executive Director of Restorative Justice Ministries Network (RJMN) and the head of First Baptist's "Welcome Back" Ministry, who has called for prayer. Everyone there—friends and family members of the prisoners who will soon be released—joins in.
"Father, forgive us," Kleiber prays, "and help us forgive ourselves."
Kleiber knows how hard the second part of that prayer is. He had to learn to forgive himself after his own incarceration, many years before. It's what motivates him in ministry today—to walk with the imprisoned on a path to freedom in Christ, and to walk with their families as well. Today, as a slow stream of men begin exiting the prison, he waits with a yellow pamphlet in hand that reads "Congratulations, Returning Citizen."
Some of the newly released men have friends or family members waiting for them, while others will keep walking down the hill to take the bus to Houston. An older man greets his wife with tears in his eyes. Several younger members of the family wait their turns for hugs, and everyone gathers around him for pictures. Another man walks by, explaining to his mother that he can't come home yet. He will be released to a halfway house first.
High above the crowd, a man in a white jumpsuit can be seen peering out of a prison window. His arms are outstretched above his head, clinging to the prison bars that still hold him. He can see the line of people. Perhaps one day, he'll be in it.
Smartphones, Candy Bars, and Family Reunions
With seven prisons housing thousands of inmates—roughly a quarter of the town's population—Huntsville has earned its nickname "Prison City." The town is also the headquarters of the Texas Department of Criminal Justice (the largest employer in town), and 20 percent of the students at Sam Houston State University are criminal justice majors. Prison life isn't a far-away notion here. It's an ever-present reality—and First Baptist is playing a big role in facing it.
The prison ministry at First Baptist is unique in that it touches all members of the judicial system, both inside and outside the penitentiary walls. Every day, First Baptist sends volunteers to go into the Huntsville Unit to meet with prisoners attending chapel the night before their release, as well as to meet them and their families as they walk out into a life of freedom. Through RJMN, which was founded by First Baptist member Emmett Solomon in 1993, ex-convicts are connected to churches and other community support organizations around the state to help them readjust to civilian life.
"We help victims of crimes, prisoners, family members and correctional officers—anyone who has been touched by incarceration. We want to help them heal," Kleiber said, noting that First Baptist recently hosted an event to feed 5,000 correctional officers from the various prison units "because we want them to know joy and peace in the midst of a stressful environment, too."
Some families of the prisoners move here to be close to their incarcerated loved ones, while visiting families often stay at Hospitality House, where they can receive free lodging, donated clothing, and emotional support. Kleiber noted that the transition back into family life can be more daunting than most people would think.
"When they get out, most of them are so scared, nervous, and tense. They're afraid to talk to anyone. They're in shock," said Kleiber.
"One of the things people don't think about is how much things have changed," Sims said, sharing the story of one man who got out and saw his brother for the first time via FaceTime. "Many of them have never seen a smartphone. And even the simple things—a pack of gum, a candy bar, a bar of soap—are all things they aren't used to having."
"A lot of these men haven't seen their families in many, many years," Bay said. "Some of them haven't even met their children. To see the tears of joy when they come out here is amazing."
Prison Ministry Is 'A Chain of Love'
Not all stories are happy, though. Kleiber remembers a man who was released at age 61, only to learn that his wife had died. He had a hundred dollars in his pocket and nowhere to go. Bay said that's where RJMN steps in to help with its network of volunteers, churches, and temporary housing facilities.
Part of the ministry is helping offenders deal with the stigma of being a convict, explained Bay. "There are a lot of preconceived notions of who these men are. These are people who, somewhere along the way, made a mistake. Most of these guys are just like any of us. They want love and acceptance, and they want forgiveness. They are looking for hope, looking for the redemption that we know Jesus Christ offers them."
Kleiber says the prison ministry is like a chain of love, starting at the county jails. They begin by ministering to the families who are visiting county inmates. Then, when the offenders are transferred to the state penitentiary units, volunteers in their "Front Door" ministry meet the inmates at orientation, where they are offered educational opportunities and life transformation groups. Participating prisoners then provide contact information for their children so that volunteers in their home communities can invite the family members to church.
In Huntsville, meanwhile, First Baptist sends volunteers into the prison units each day for visitations and Bible studies. It even regularly holds church services, which inmates have to earn the privilege to attend. By the time they are released at the Walls Unit, they have built a relationship with the men—men like Beam, who gave his life to Christ while he was incarcerated and was baptized in 2010 during a church service at the Ellis Unit, just outside of Huntsville.
Today, thanks to the ministry of First Baptist Church, Beam is living the dream of freedom—not just physical freedom, but spiritual as well—that so many inside the walls of the prison behind him are holding in their hearts.
"They want to know they will get a second chance," Bay said, "and God is giving it to them."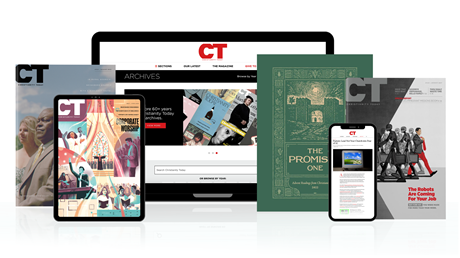 Annual & Monthly subscriptions available.
Print & Digital Issues of CT magazine
Complete access to every article on ChristianityToday.com
Unlimited access to 65+ years of CT's online archives
Member-only special issues
Subscribe
Ministering in the Shadow of America's 'Prison City'
Ministering in the Shadow of America's 'Prison City'